Section Branding
Header Content
Bartow County Will Audit Runoff To Restore Trust In Voting Systems
Primary Content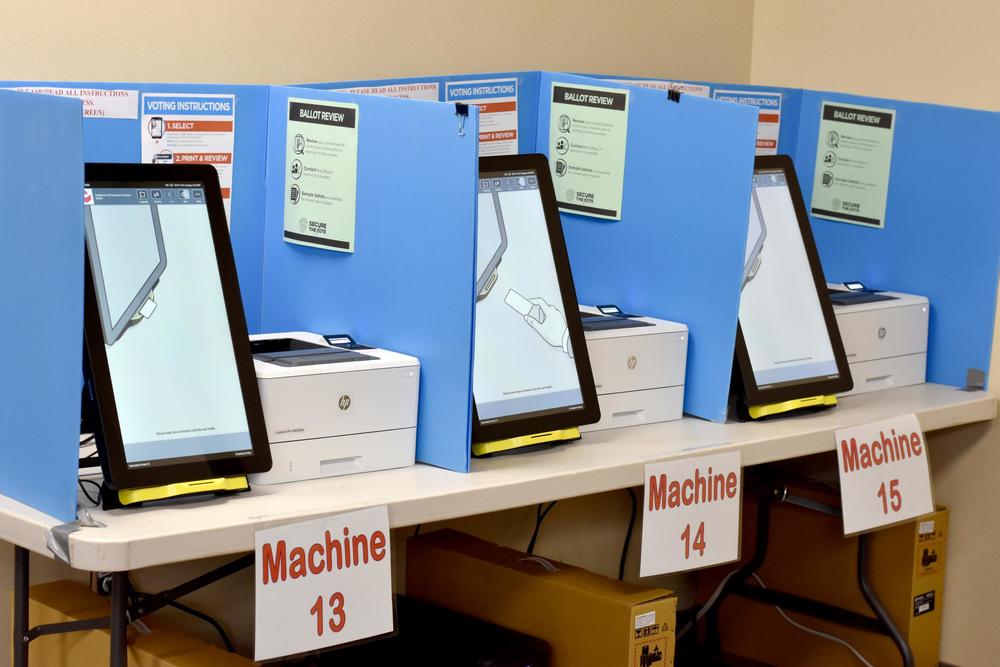 Bartow County in northwest Georgia is conducting a voluntary audit of its Jan. 5 runoff votes to help citizens regain trust in the state's election system.
Elections Director Joseph Kirk said there is no evidence to believe votes were improperly counted in the majority-Republican county, but hopes that taking the additional step will "promote public confidence in the accuracy of this and future elections."
About 43,000 votes were cast in the race, and three-quarters of them went to the Republicans on the ballot: Lauren "Bubba" McDonald for public service commissioner, and Senate incumbents David Perdue and Kelly Loeffler.
In the weeks after the Nov. 3 presidential election where President Trump narrowly lost the state by about 12,000 votes, Republicans at every level attacked the integrity of the election, especially in Georgia. 
There has been no evidence of widespread fraud or problems with Georgia's ballot-marking devices or absentee-by-mail voting method, and the November election votes were counted three times — including once by hand, examining the text of 5 million ballots cast.
Most recently, President Trump pressured fellow Republican Secretary of State Brad Raffensperger to overturn the results in a call last weekend obtained by GPB News, and six of Georgia's eight GOP House Representatives voted against the Electoral College certifications of some states. Sen. Loeffler, who lost the special election runoff to Democrat Raphael Warnock, recanted on her promise to challenge Georgia's results after a violent insurrection attempt at the U.S. Capitol.
Thursday, the Trump campaign voluntarily dismissed all pending election contests in Georgia, while falsely claiming it was a result of a settlement with the secretary of state's office.
The audit will start Tuesday morning and is expected to end Wednesday.
Secondary Content
Bottom Content