Section Branding
Header Content
Georgians Who Lost Health Coverage During Pandemic Can Enroll In ACA Through Dec. 15
Primary Content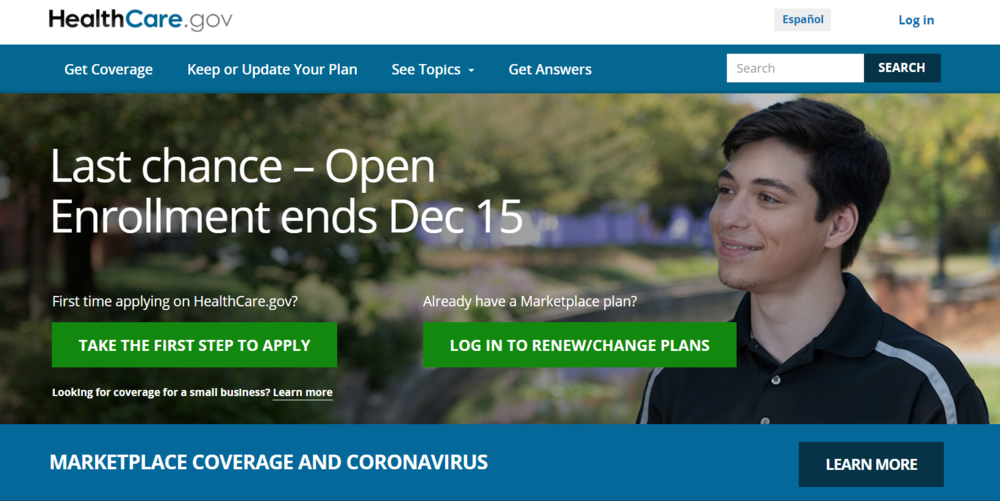 Changes are coming to the way Georgians access health care. But for 2021, anyone without insurance can still find a plan through the Health Insurance Marketplace. 
Open enrollment is available through Dec. 15 from healthcare.gov.
Since open enrollment started in November, more than 160,000 Georgians have selected an insurance plan.
While Gov. Brian Kemp changed the way insurance will look in Georgia in the future, those changes do not affect anyone needing coverage now under the Affordable Care Act, also known as Obamacare.
Unemployment rates are still at 7% nationally and folks are losing their jobs and need coverage, so this is a really tough time for us to have a discussion around health care coverage in general, said Dr. Ben Miller with the nonprofit Well Being Trust.
"But it's even a worse time for us to put our political ideologies ahead of the folks who actually need us to be leaders," Miller said, referring to the governor's decision not to expand Medicaid but to instead use waivers.
What the 1115 waiver is going to do, when it goes into effect in July, is to allow individuals up to 100% of the federal poverty level to participate in the Medicaid program if they meet certain requirements, CareSource Georgia market President Bobby Jones said.
CareSource is one of the nation's largest Medicaid-managed care plans.
Kemp's $218 million-per-year plan aims to expand Medicaid coverage to about 50,000 of more than 400,000 uninsured Georgia adults who could be covered — if they satisfy an 80-hour per month work or activity requirement.
But work requirements do not help people find jobs, Miller said, especially if they are struggling with a mental health issue or substance use disorder.
RELATED: Overdoses Are Surging, Check In On Your Friends And Family, Experts Say
Miller described the Georgia Pathways and Access plan as counterintuitive to things that would actually work to provide more coverage for individuals in Georgia.
"So, it's like Georgia decided on the day of a marathon to blindfold itself, and tie both hands behind its back," Miller said. "Sure, you can still run the race, but you've made it a whole lot harder to actually complete the race."
Kemp has said his plan will help Georgians who earn too much money to qualify for Medicaid, but do not qualify for subsidies on the federal exchange.
"Number one, we want to lower private-sector health care costs," Kemp said. "That's what's killing hardworking Georgians."
Consultants will craft a Georgia-centric approach to health care that would make insurance more affordable and accessible to more people, and to improve overall quality, Kemp said.
That means that, by 2023, Georgians will not be able to use the federal exchange to purchase health coverage.
While the marketplace is open to Georgians, Miller said it's worth the time it takes to find a plan.
"There are a lot of organizations out there that can help you find coverage that you can afford," he said. "And if you get frustrated along the way, just don't give up, because the last thing that you want is to be a family that has no coverage for your kids or for your loved ones, especially in the middle of a pandemic."
Secondary Content
Bottom Content