Section Branding
Header Content
How Will Georgia's Machine Recount Work? Much Like The First Time
Primary Content
GPB's Stephen Fowler reports on Georgia's latest recount.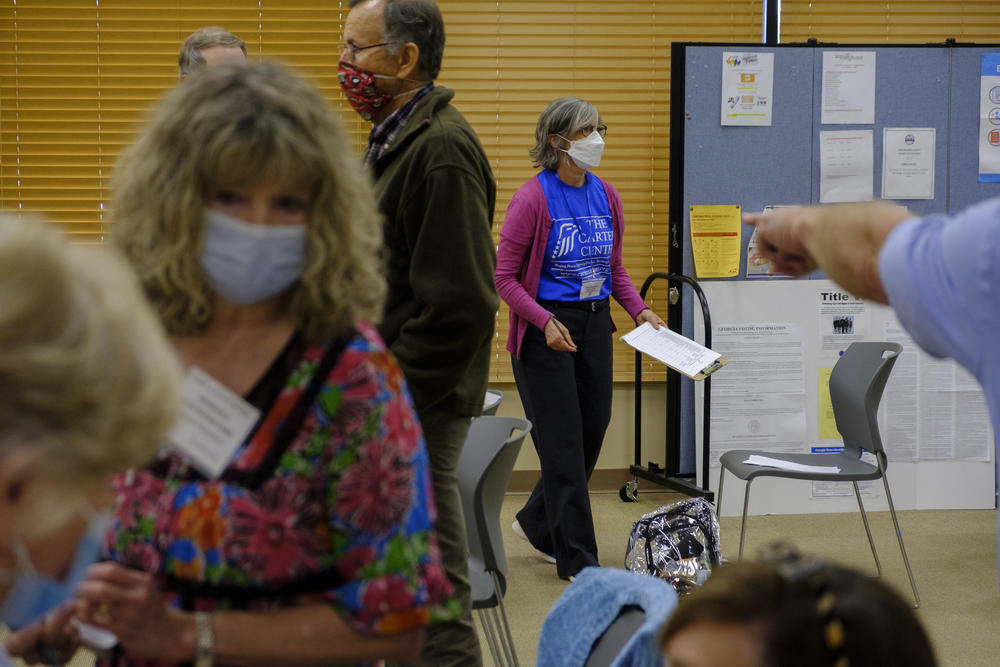 Starting Tuesday morning, Georgia's 159 counties will begin tabulating 5 million ballots cast in the presidential race for the third time in as many weeks, undertaking a machine recount with a deadline of Dec. 2.
According to the secretary of state's office, the recount will begin at 9 a.m. Tuesday, Nov. 24, and must be finished by 11:59 p.m. Wednesday, Dec. 2, including work that could possibly be conducted over the Thanksgiving holiday.
The original certified margin in the state's presidential contest saw President-elect Joe Biden win Georgia by 12,670 votes over President Donald Trump, a difference of about 0.26%.
State law allows the loser to request a recount, at the taxpayers' expense, if they are within 0.5%.
The third count comes after the state completed a risk-limiting audit of the results that hand counted all 5 million ballots and confirmed Biden won the state. The variation in ballots counted from the audit to the original results was within about 5,000 votes and the margin was within 500 votes. 
Gabriel Sterling with the secretary of state's office said that this machine count should be even closer to the original count, because the tallying will be conducted in the same way.
"Historically, you very rarely see much movement in the vote totals you see coming out of [recounts]," he said. " And you're more likely to see changes in a hand audit, because there's a lot more human error introduced in the process than you do using the scanner."
Once more, every ballot cast will be retabulated using high-speed scanners. Absentee ballots that are flagged for overvotes, stray marks or other issues must be adjudicated by a bipartisan panel again. Just like the historic audit, the recount process is open to the public and credentialed observers. 
Read the official election bulletin to county officials below, which also outlines how many partisan monitors can be present.
Secondary Content
Bottom Content