Section Branding
Header Content
Meet Me @ The Altar Breaks Racial, Gender Bounds In Punk Rock Scene
Primary Content
What started as YouTube drum covers and three girls scattered across the East Coast with a love for music  grew into a pop-punk band, led by three women of color, which signed to major record label Fueled By Ramen in October.
Meet Meet Me @ the Altar. Edith Johnson from Atlanta is the band's vocalist, Téa Campbell from Florida is the guitarist, and drummer Ada Juarez is from New Jersey. They started their band five years ago via the Internet when Campbell scouted Juarez playing covers of alternative rock bands, and they became friends soon after.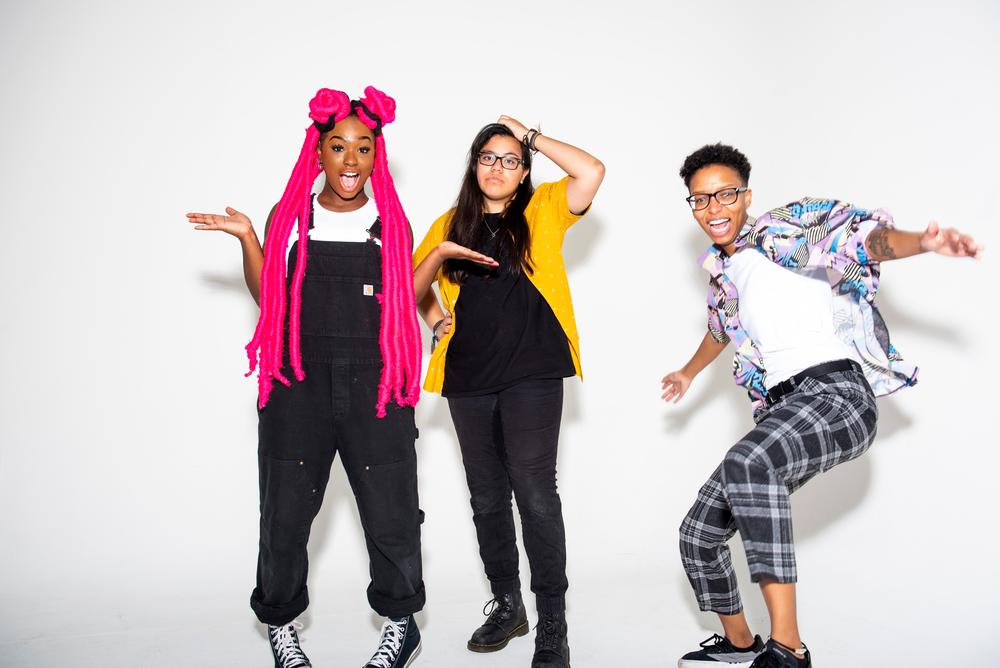 "We decided to create a band, and that's exactly what we did," Juarez said. "We created Meet Me @ the Altar when I was 16, and Téa was 14."
Juarez remembers how young they were when they started the band, but she was even younger when she got into music. She wasn't professionally trained, instead picking up tips and lessons when she was only 4 years old from her father, who was also a drummer. He took her to the studio two years later, and it was the start of her musical journey.
"He took me to the studio, got me behind a drum kit, and it [was] almost like I knew what to do," she said. "I've been drumming ever since."
Juarez's Youtube channel documents her journey through drums, featuring covers of Paramore and Twenty One Pilots — bands that would eventually become Meet Me @ the Altar's labelmates.
Campbell had a similar musical breakthrough when she received an electric guitar for her 7th birthday. 
"I remember sitting in my garage in 2007 listening to the radio and figuring out what notes were in the songs and where they were on the guitar," Campbell said. 
The guitarist said learning how to play came naturally to her, as if her love for the guitar was made to be all along. Both she and Juarez made music as a duo for a few years until they held auditions for a singer. Johnson was waiting for her moment to be in the band.
She tried out to be their singer, but she wasn't chosen. It wasn't until she consistently texted Campbell for two years asking to be their vocalist.
"It didn't register in my brain that they did not choose me," Johnson said. "I was still like, 'Well, I'm still going to be in the band.'"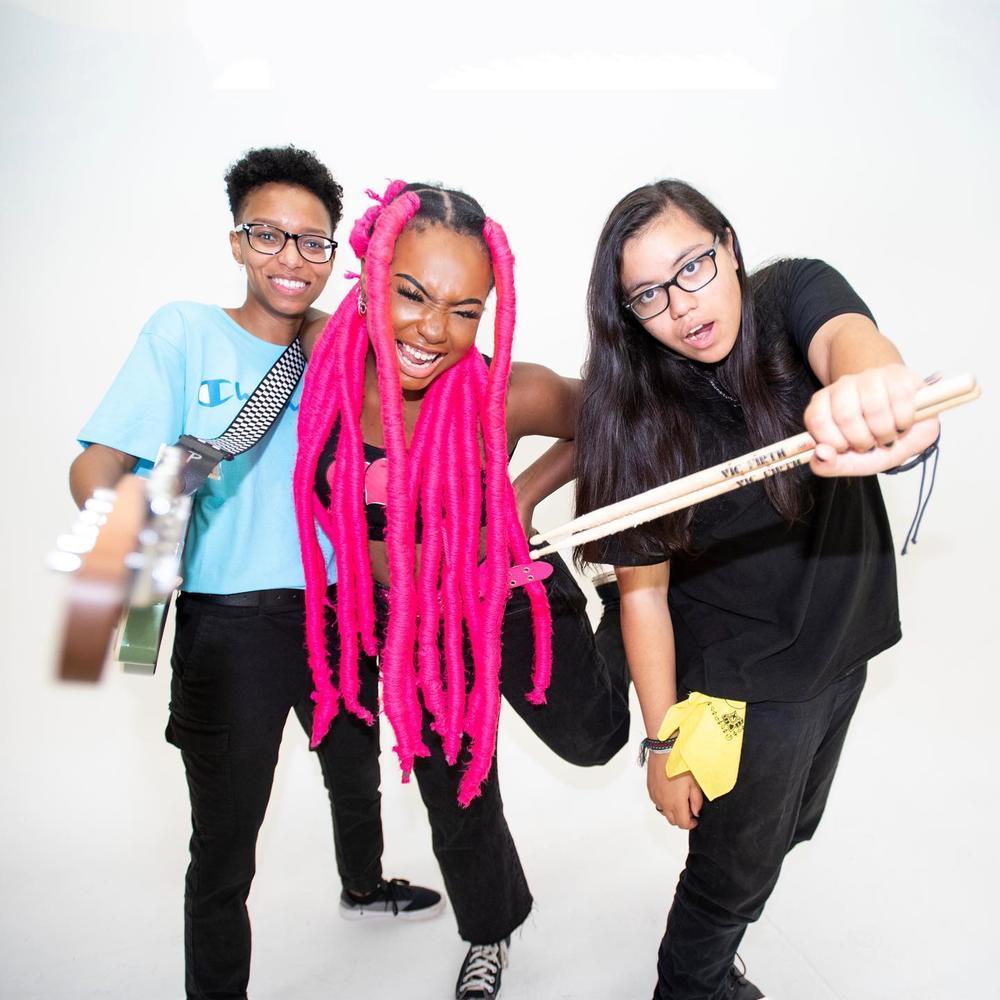 Johnson grew up loving and learning music and honing in on her vocal prowess. She was classically trained to sing, and she grew up listening to all types of music — from Aretha Franklin's soulful blues to Dave Matthews Band's eccentric jam band sound. Her persistence and love for Meet Me @ the Altar eventually led to her role as the lead vocalist.
Together since 2018, the women began opening for several bands and went on tour. Despite the punk scene having few bands that looked like Meet Me @ the Altar, their ambition to showcase gender and racial diversity inspired them to make music.
"Even before the band started, I think the lack of representation fueled us to be that, even though we didn't have it growing up," Campbell said.
Several of the most famed rock bands — such as AC/DC, The Beatles, U2, Nirvana and The Rolling Stones — are composed entirely of white men. Black rock musicians have expressed their experiences of racism within the rock space. Rock band members have also critiqued the genre's homogenous culture, and Linkin Park's Mike Shinoda was one of them.
As someone who listened to mostly rap music, Shinoda saw rock music more skeptically.
"I'd look at a lot of rock bands and I'd be like, 'There's something too white [about it],'" he said in an exclusive interview with Metal Hammer in October. "That was one of the things that turned me off, especially hair metal. Hair metal felt like very white music and I was growing up in a very diverse city so I didn't gravitate to it. That didn't resonate with me."
But Meet Me @ the Altar is working to change the face of the rock scene just by being themselves. In October, the band signed with Fueled By Ramen as the label's first group of women of color. The infusion of gender and racial diversity into the alternative music space did not go unnoticed.
The band has gotten several messages from 30- and 40-year-olds who said they wished the band existed when they were in high school because it would've made them accept themselves.
"That is what makes us happy, but it also breaks our hearts because it's like they didn't have that growing up," Campbell said. "But we can prevent other people from going through that."
The band says rock crowds are getting more diverse. Several Black punk musicians dominate the scene — including Big Joanie from London, Bad Brains from Washington D.C. and Conkrete GOD from Atlanta.
"We probably are the band with the most diverse fan base and support system out of anyone because we make people of color feel comfortable," Johnson said. "And since they see us, they're like, 'Oh, well, I can shout out my love for rock as well because I see this band looks like me,' and they always tell us that they waited for so long to feel comfortable by seeing representation."
So what's next for Meet Me @ the Altar? Pandemic willing, they will keep producing music and possibly more music videos until they can all be on stage again.
"We're not gonna stop working hard because of this virus," Juarez said.
Secondary Content
Bottom Content