Section Branding
Header Content
Children, Older Adults Urged To Get Flu Shot ASAP Ahead Of Holidays
Primary Content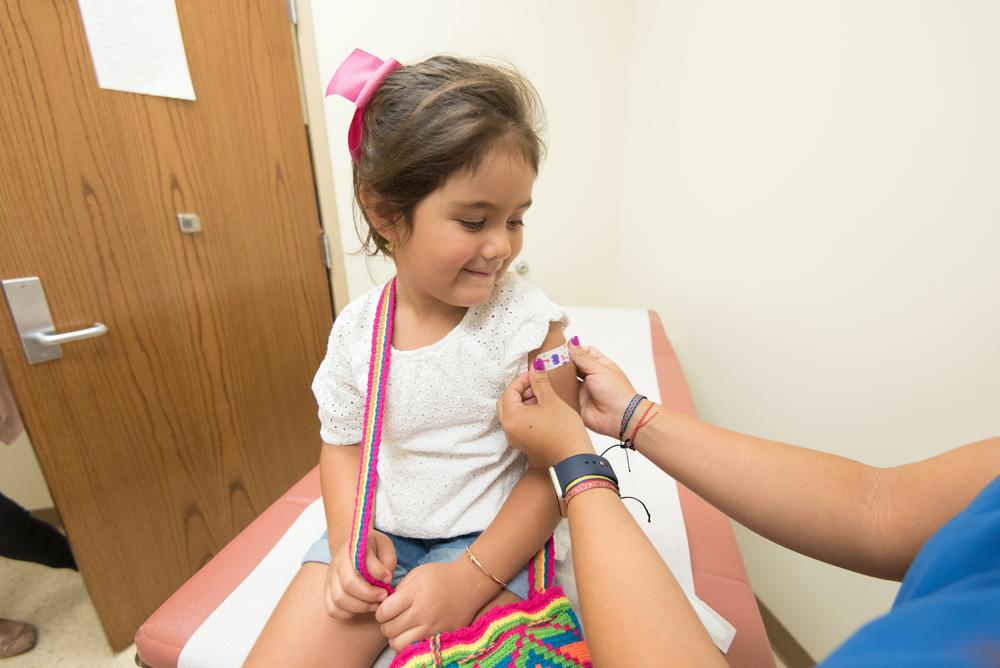 Influenza season has arrived in Georgia and health officials urge everyone, especially those over the age of 50, to get vaccinated.
With COVID-19 cases rising across the state, a flu shot is even more important this year because the more people who contract COVID-19 and influenza, the more likely patients will need care in a hospital, Georgia Nurses Association President Richard Lamphier said.
"We don't want to increase the burden on the health care systems with a lot of patients that have contacted the flu," he said.
The people most at risk of serious complications from COVID-19 are older adults and anybody with preexisting conditions such as asthma, diabetes and heart disease, Lamphier said.
When To Get A Flu Shot: Emory Experts Say Before October Ends
Children are less at risk for complications from COVID-19, but that isn't the case with influenza.
"The youngest of the population and the oldest of the population are usually the people that are at risk for the flu," Lamphier said. "Children need to be vaccinated for the flu as well as the adults."
There is good news for optimists, Emory University Associate Dean of Medicine Dr. Carlos del Rio said.
"If we continue doing what we're doing, we can decrease [coronavirus] transmission," he said. "[If] we're using our face masks, we're socially distancing, we're washing our hands, we may not see any flu this winter because that's what happened to the southern hemisphere in Australia and in most of South America."
The Georgia Department of Public Health tracks flu cases and influenza-like illness, which is described as a fever of 100 degree or higher with a sore throat or cough. Those symptoms are the same for COVID-19 cases as well.
So far, flu activity in Georgia is minimal. That's why experts like Lamphier encourage everyone over the age of 6 months to get vaccinated against influenza and continue following public safety guidelines such as wearing a mask in public and social distancing.
Lamphier said Georgians should get vaccinated as soon as possible.
"The sooner the better," he said. "So, you can do it this week or next week, but especially before people start to gather for the holidays or people start to gather in large groups."
Flu sent more than 2,500 people to metro Atlanta area hospitals and left 94 Georgians dead during the 40 weeks of the 2019-20 influenza season.
Secondary Content
Bottom Content