Section Branding
Header Content
Vaccine Study Meets Enrollment Goal; Atlanta Succeeds With Minority Representation
Primary Content
Pharmaceutical company Moderna on Thursday announced 30,000 volunteers have enrolled in the Phase 3 clinical trial of their COVID-19 vaccine, a huge step toward getting a vaccine to the public. And to hit their goal, the company had to enroll a representative number of people of color, something which for good historical reasons is not always easy to do. But as GPB's Ellen Eldridge reports, Atlanta is helping this vaccine trial buck that trend.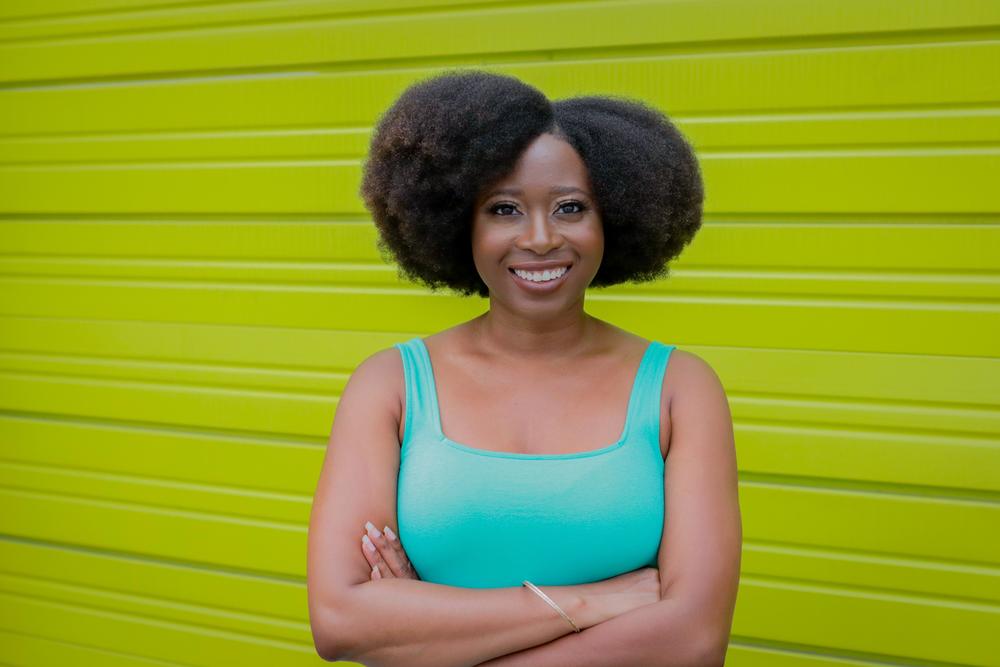 Ashley Nealy found out about a COVID-19 vaccine trial from a Facebook ad and was excited about the idea of enrolling. So that's what Nealy, a 32-year-old Black woman, did.  
"So I signed up on that ad and received a phone call within two hours," she said. "I wasn't nervous or scared at all until I started talking to my friends and family about it. And then they made me kind of doubt myself. They're like, why would you want to do that?"
Nealy's friends and family were dubious about a vaccine that had not yet been used on humans.  
For others, there's still the memory of things like the Tuskegee Study in which tests were conducted on African American men, most with syphilis, without the benefit of the patients' informed consent. Even when penicillin became available in 1947 as a treatment, it was not offered. That's because researchers wanted to see what would happen.  
Despite that history, Nealy offered herself for the study because COVID-19 has disproportionately affected Black and Latinx communities. And, in Atlanta, Nealy has not been alone.  
Atlanta's diversity helps when it comes to enrolling a representative population for a study. That's what doctors with Emory University say.
Atlanta is one of the cities in pharmaceutical company Moderna's COVID-19 vaccine trial, and Emory has three sites dedicated to enrolling participants. 
Dr. Colleen Kelley, with the Grady Clinic on Ponce, says they have enrolled more than 60% minority volunteers at that site.
"I don't know the exact numbers for the other Emory sites, but they also have done reasonably well in enrolling underrepresented minorities," she said. "And, you know, I think we benefit from being in the very diverse Atlanta community."
Another site, the Emory Hope Clinic, stopped enrolling volunteers almost a month ago with more than 40% Black and Latinx participants. 
Moderna's Phase 3 clinical trial on Thursday met its total enrollment of 30,000 people across the United States with about 30% of participants from Latinx and Black communities.
Dr. Valeria Cantos is also an assistant professor with the Emory University School of Medicine. Both she and Kelley work in the Division of Infectious Diseases. 
Cantos said part of the success in enrolling Black participants at the Ponce clinic stems from years of work in HIV prevention and treatment in the same neighborhood.   
"We had many community partners in the Black community around the downtown Atlanta area," she said. "So we used those same connections that we had with our community advisory board." 
In addition to using established community partners, Cantos said they hired more Latinx and African American staff to recruit volunteers. 
For Nealy, an Atlanta-based web designer, she wanted to tell her story so others in her community would sign up. When she got a message from a friend who enrolled, she said she felt validated. 
"When he saw my post, he wrote me a message and said, 'Hey, I'm participating, too.' So it made me feel good that there are more people out there and people that are willing to do it," Nealy said. "That was the whole point of me telling my story: so that I can encourage more people to sign up because we have to be represented."
And the hope is the more that people of color sign up for vaccine studies, the better the vaccine will be for everyone once it's available.
MORE: Who Gets COVID-19 Vaccine First? Georgia Submits Distribution Plan
Secondary Content
Bottom Content