Section Branding
Header Content
Political Rewind: Record First Day Of Early Voting In Georgia — And First Key Senate Debate
Primary Content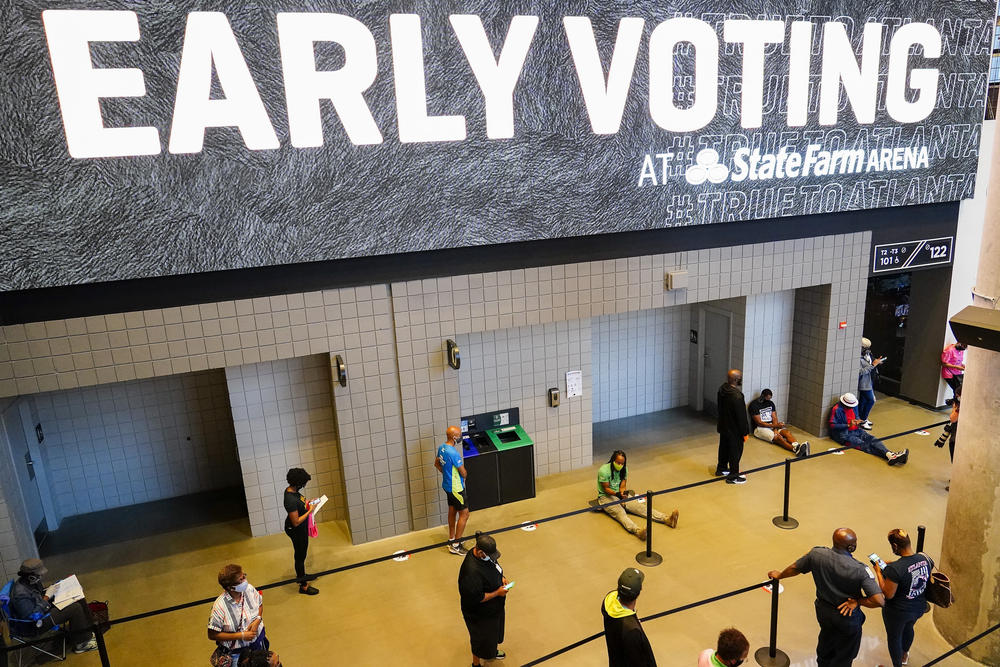 Tuesday on Political Rewind: The first day of early in-person voting saw record turnout. The Georgia Secretary of State's office says more than 128,500 Georgians cast their ballots on Monday. That number is far above the 90,000 who voted on the first day of early voting in 2016.
We'll discuss turnout and voting so far in Georgia. To let us know how your voting experience goes — including any issues or problems you face — here's how to sign up and get in touch. 
Also, Sen. David Perdue and challenger Jon Ossoff met yesterday in the first televised debate in the race for Perdue's Senate seat. Both lobbed harsh criticism towards their opponent with just weeks to go in the contest.
Panelists:
Dr. Andra Gillespie – Professor of Political Science, Emory University
Donna Lowry – Host, Georgia Public Broadcasting's Lawmakers
Riley Bunch – Georgia statehouse reporter, CNHI News
Tia Mitchell – Washington correspondent, The Atlanta Journal-Constitution 
Secondary Content
Bottom Content