Section Branding
Header Content
Evans, Ga., Is Named Money Magazine's 'Best Place To Live In America' — What Does That Mean?
Primary Content
Money magazine has named Evans, Georgia, as the "Best Place to Live in America." 
The publication cited Evans' cost of living as the predominant factor for their decision.
"Evans had the lowest cost of living of any place with similarly high income levels," the magazine wrote in its feature on the area. "Those generous salaries are due in part to proximity to Augusta — a city locals often refer interchangeably with Evans — which is brimming with good jobs."
Technically, it isn't even a city or a town. Instead, it's an unincorporated part of Columbia County near Augusta governed by the Columbia County Board of Commissioners. Scott Johnson, the Columbia county manager, was happily surprised by the honor.
He said the county did no campaigning on its own behalf, and county officials were never aware that representatives from Money even visited the area during their research. Community leaders found out about the recognition when the initial press release was published.
"They were very quiet about it as they gathered their data," he said, "We did not know what they were doing. We didn't know that we were being considered."
Johnson said Evans is "the best kept secret" in the state.
"We look at quality of life for our citizens first," he said. "Public safety and quality of life for our citizens is our No. 1 goal here at the county."
Some would say that Evans is really a facet of the suburbs of Augusta, a city known for hosting the yearly Masters golf tournament. Johnson conceded that it's hard to even know where Evans ends and the other unincorporated parts of the county begin.
"It really speaks to the whole area," he said, "Everything in Evans is the rest of the unincorporated part of the county, as well."
Money said its study cited "115 different points of data" in several different subsets. The Georgia city of Woodstock was No. 17 on the list.
"We considered data about every location's economy, housing market, cost of living, diversity, public education, health and safety, weather and lifestyle, and amenities," the publication wrote in a breakdown of its methodology. 
Money praised Evans' 17% increase in its employed population in the past five years, as well as an unemployment rate that was below the national average, even in the COVID-19 pandemic. They also noted that one in every 90 residents in Augusta is a doctor due to the nearby Medical College of Georgia and the biggest employer in the area is the U.S. Army's Fort Gordon. 
However, Kennesaw State University's Timothy Mathews, economics professor and director of the Bagwell Center for the Study of Markets and Economic Opportunity, said that readers should be cautious about any kind of blanket "best of" lists for communities across America. He pointed to the magazine's emphasis on the "cost of living."
"From an individual's perspective, how much income do you have and how much income are you willing to give up to have a what they deem to be a 'higher-quality neighborhood' or place of residence?" he said.
He also noted that different families have different priorities. For families that don't have children, he argued the emphasis on public schools within the study wouldn't make sense.
"A person that places a high importance on public schools could choose to live in a neighborhood that has the great ones, even if it means that their property taxes are going to be higher," he said. "A person who doesn't necessarily need good public schools could choose to live somewhere else where they aren't as good and pay lower property taxes."
Mathews was also critical of the magazine's approach to finding cities to survey. Money said it limited its list to "one place per county, and two places per state, with the exception of states with fewer than 40 people per square mile, which were only featured once." 
"Why would you do that?" Mathews said. "Especially when, you know, some states like Texas and California are really, really big in terms of both geography and population. You know, seems kind of silly to me that we're potentially going to have the same number of places from Rhode Island as we would from California."
In 2019, the Human Rights Campaign gave nearby Augusta a score of 28 out of 100 in its annual Municipal Equality Index, which measures a community's efforts to be inclusive to LGBTQ residents. 
The study noted the city lacked any openly LGBTQ elected leaders. There were no points awarded for city programs for LGBTQ youth, homeless, or the HIV positive. The city received a score of 0 out of 12 for "efforts of the city to ensure LGBTQ constituents are included in city services and programs."
Also in 2019, WalletHub listed Augusta as one of the unhealthiest cities in America, based off factors like access to health care, healthy food, fitness and green space.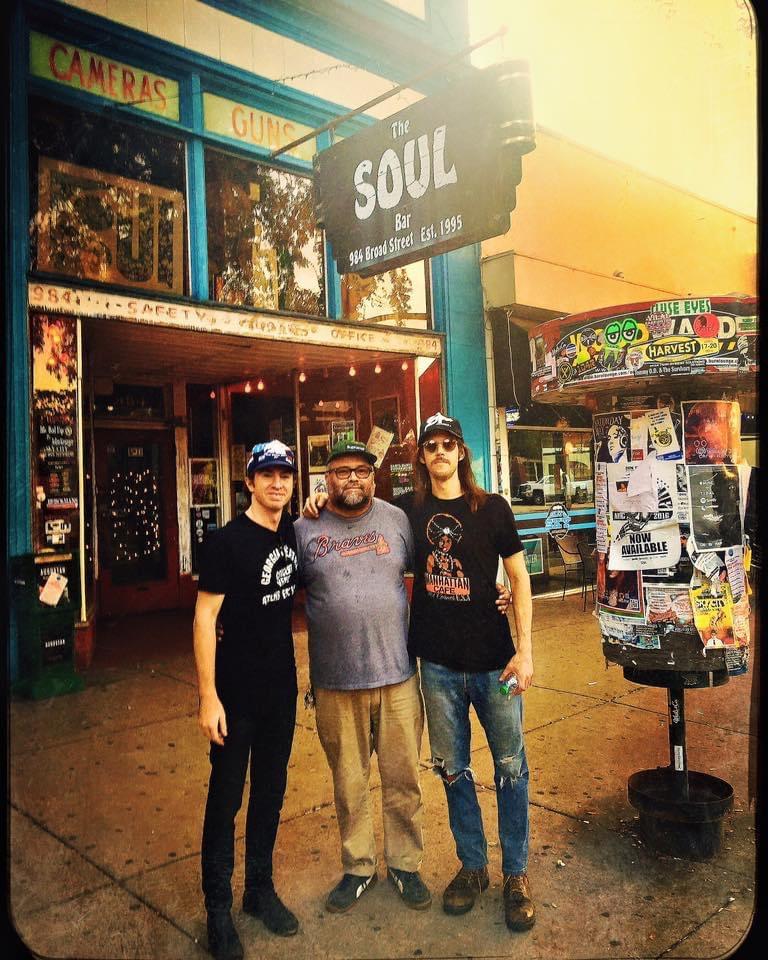 For Cuthbert "Coco" Rubio, who owns the popular Soul Bar in downtown Augusta, the article illustrated what he said is a growing divide between the more conservative Columbia County that includes Evans, and the more progressive neighboring county of Richmond that includes Augusta. 
He said that Money distinguishing the unincorporated Evans as its own location from the city of Augusta was odd.
"I don't even know anybody who is from Evans that when people ask them, 'Hey, where are you from?' they then respond with 'Evans,'" he said. "It's always 'Augusta.'"
Rubio graduated from Evans High School in 1985, opening his bar shortly after attending Augusta College. He said the effort to distinguish Evans and Columbia County from Augusta has political roots.
"Evans is GOP territory," he said. "Richmond County is Democrat minority-driven, and you kind of feel like it's almost like two different worlds."
And as a business owner, Rubio feels confused by what he perceives as Evans trying to create its own identity apart from the city.
"It's so funny to me that they really want to have their own downtown instead of supporting Augusta's real historic downtown," he said.
Sea Stratchura, who is the host of GPB's Shots in the Back: Exhuming the 1970 Augusta Riot podcast, said the area will appeal to a certain demographic.
"If you are a Christian, white, straight, cisgender conservative, a Trump supporter in Evans, you're great," they said. "Until recently, there weren't even Democratic ballots available when you went to vote in Columbia."
The most recent American Community Survey, overseen by the U.S. Census Bureau, found Evans to be 79.78% white.
Regardless, there are other factors that Money said "weren't just on paper," citing events such as a unifying protest in a local park following the death of George Floyd. There were studied factors that also played into Evans' "diversity score."
"Our diversity score doesn't just look at demographics," the magazine wrote. "But is also designed to measure segregation, by looking at race and income data block-by-block."
For Johnson, who grew up in the area, there's a lot to be proud of.
"Columbia County is really a wonderful place to live," he said. "We have all the best things to offer that we can offer."
Secondary Content
Bottom Content