Shots in the Back: Exhuming the 1970 Augusta Riot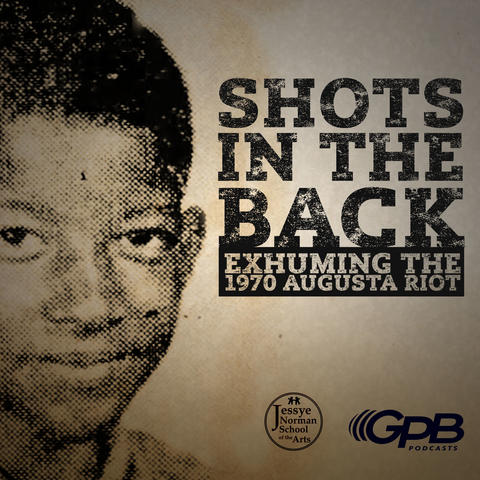 THERE IS GRAPHIC LANGUAGE IN THIS PODCAST AND CONTENT THAT MAY NOT BE SUITABLE FOR SOME LISTENERS.
For 50 years, one of the South's only major Civil Rights Era riots has been forgotten. In a collaboration, students at the Jessye Norman School of the Arts join GPB in telling the story of the May 1970 uprising in Augusta, Georgia. The rebellion and the events that sparked it are tragically similar to what's happened more recently in Minneapolis, Minnesota, and Ferguson, Missouri.
The immediate cause of the Augusta riot was the murder of Charles Oatman, an African American teenager held by police in the county jail. During the riot, six Black men were killed by white police officers, all of them shot in the back.
Much of Augusta's black business district was also set ablaze, including many white and Chinese-American owned businesses. Some 1,500 members of the National Guard were called in to ease the unrest. Despite all the chaos, the riot has largely been forgotten, even in Georgia.
PRODUCTION TEAM:
Host and Reporter: Sea Stachura
Editor: Keocia Howard
Production Assistant: Rosemary Scott
Audio Mixer: Jesse Nighswonger
GPB's Director of Podcasting: Sean Powers
Graphic Designer: Brandon Williams 
Social Media Producer: Autumn Rose 
Interns: Cheniqua Dickens and Lars Lonnroth
Theme Music: Tony Aaron Music
Additional editorial support from Don Smith and Grant Blankenship, and additional reporting by the students at the Jessye Norman School of the Arts. Research support comes from Nefertiti Robinson, Corey Rogers at the Lucy Craft Laney Museum of Black History, Mallory Millender at Paine College and John Hayes at Augusta University. Archival material made possible by the WSB News film collection at the University of Georgia Libraries, and the Vanderbilt Television News Archive. Oral histories courtesy of Reese Library Special Collections at Augusta University. This podcast is funded in part by a South Arts grant.
Podcast Player for Shots in the Back: Exhuming the 1970 Augusta Riot
Subscribe to Shots in the Back: Exhuming the 1970 Augusta Riot