Section Branding
Header Content
Congressional Members Describe 'Horror Show' At Georgia ICE Detention Center
Primary Content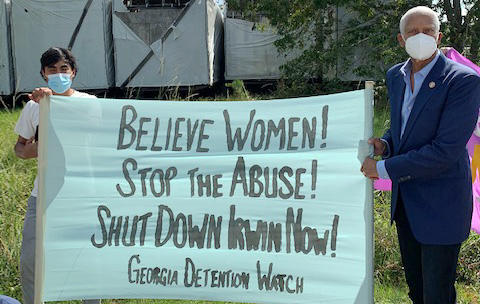 The doctor at the center of a whistleblower complaint against a detention center in South Georgia allegedly used his bare hands to conduct unwanted, invasive gynecological exams, according to members of Congress who toured the facility Saturday.
Immigrant women told representatives of the Hispanic Caucus and House Judiciary Committee they were shackled, put in a van and driven to offsite appointments where they were pressured into surgeries shortly after arriving at the Irwin County Detention Center in Ocilla, which is about 200 miles southeast of Atlanta.
Those were just some of the "horror" stories echoing what the now-fired nurse whistleblower, Dawn Wooten, alleged in a 27-page complaint. The House delegation also called for the Federal Bureau of Investigation to open a probe. 
"This is a horror show," said Rep. Raul Ruiz of California. "It truly is a much, much worse than what I expected."
The former emergency room doctor said he was particularly appalled by allegations of procedures performed without women's consent.
"If you take a blade to a woman's body, you need to have informed consent," Ruiz said. "Otherwise, it is an assault."
Rep. Hank Johnson hosted the congressional delegation that is now calling for the closure of the detention center and advocating for alternatives to jailing immigrants in for-profit corrections facilities such as this one, run by LaSalle Corrections.
Poverty and a lack of opportunity in the local, rural community led to the prison's outsourcing to the U.S Immigrations and Customs Enforcement, which then leased the building to LaSalle and contracted with Dr. Mahendra Amin, said Johnson.
"They make their living by feasting off of the misery of the inmate detainees," Johnson said. "And so cost cutting is the norm here, where you have inmates cooking and cleaning the facility."
But the center was far from clean, members of Congress said after their tour, describing black mold and unsanitary conditions that would not stop transmission of COVID-19.
ICE had no immediate comment about the allegations levied by the lawmakers, but has said previously it is taking the whistleblower complaint seriously.
Rep. Pramila Jayapal of Washington said after speaking to eight women, a pattern is clear to her. Women who complain of pain, sometimes gynecological, are taken to Amin, she said. The doctor performs an ultrasound without asking their permission, fails to use lubrication for a manual exam and then diagnoses a cyst for which he recommends surgical removal, Jayapal said.
"Independent experts have told us that follicular cysts are common for many, many women," she said. "They generally do not need to be treated."
Ruiz, a physician representing California in Congress, said he plans to ask whether there is any financial incentive between the owner of LaSalle, the hospital and the doctor performing these procedures. Ruiz also suggested a potential Medicaid fraud or billing liability that might benefit both the facility and the hospital and the ICE detention center.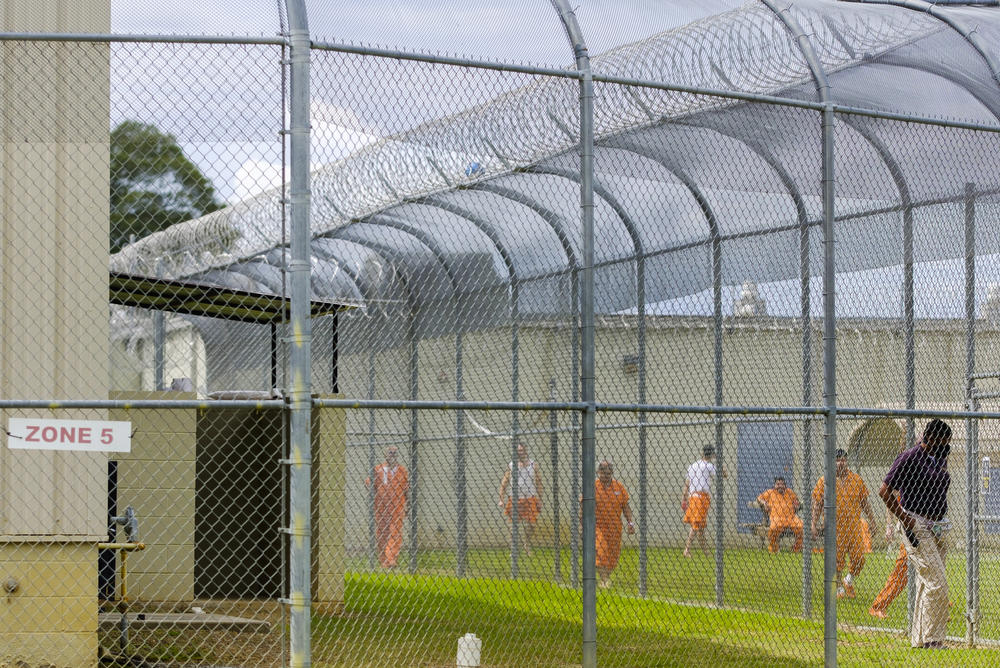 Amin was one of nine doctors named as defendants who agreed to pay $520,000 to resolve allegations that they caused false claims to be submitted to Medicare and Medicaid in 2015, according to the U.S Attorney's Office.
The Irwin County Hospital issued a statement to the Associated Press defending Amin, saying he "is a long-time member of the Irwin County Hospital medical staff and has been in good standing for the entirety of his service to the Irwin County community."
The statement did not address Amin's role as chief executive of MGA Health Management, a company that began managing the Irwin County Hospital in 1996, according to the hospital's website.
RELATED: Longtime Patients Fiercely Defend Doc Accused In ICE Hysterectomy Complaint
Jayapal said the money for supporting immigrant incarceration comes from the U.S taxpayer.
"We should call these incarceration facilities because that's what they are," she said, adding that for-profit companies bring in $400 to $800 per person per bed. "I think it's important to follow the money in these situations, and looking at the people running the facility and their connection to Dr. Amin."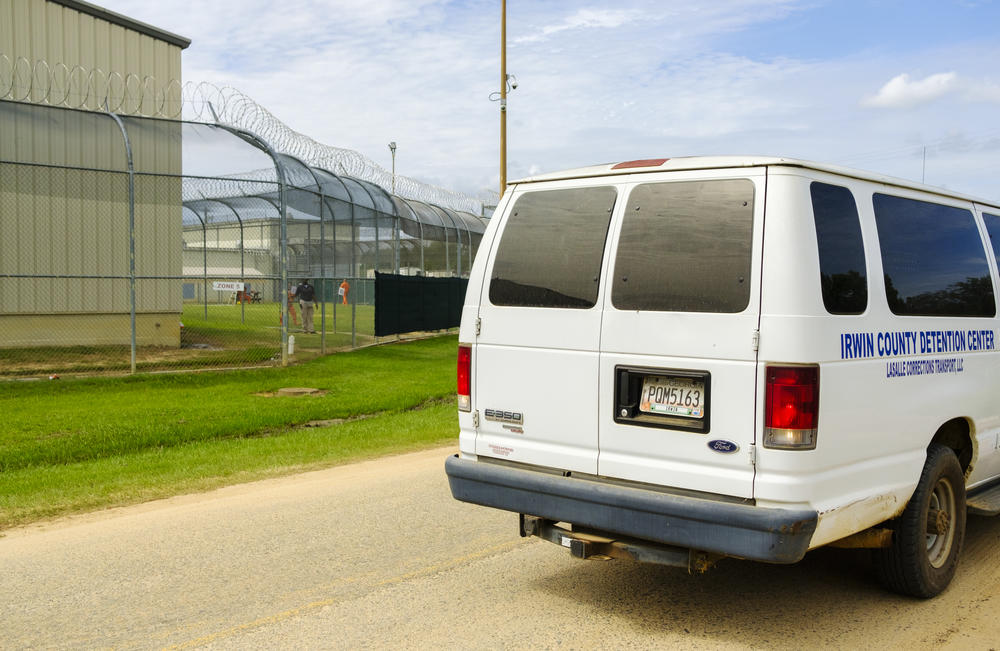 The larger issue is standards, said Jayapal, who introduced a "Dignity For Detained Immigrants" bill.
"Women having invasive procedures is not typical; what is typical is medical neglect," Jayapal said.
The allegations about a high rate of hysterectomies being performed on women held at the detention center surfaced early this month, prompting House Speaker Nancy Pelosi to call for an immediate investigation.  
"I've had several inmates tell me that they've been to see the doctor and they've had hysterectomies and they don't know why they went or why they're going," Wooten said in the complaint.
She said she and other nurses have found the alleged practice troubling. "We've questioned among ourselves like goodness he's taking everybody's stuff out," she said. "That's his specialty, he's the uterus collector."
Two Georgia Republicans, Reps. Doug Collins and Austin Scott, sent a letter Thursday, questioning the veracity of the allegations and the motivations of Project South and Wooten, GPB News reported.
"Project South's claims as fact, despite the increasing evidence demonstrating Ms. Wooten's claims are, at best, exaggerated and, at worst, completely fabricated," the representatives said in their letter.
Secondary Content
Bottom Content