Section Branding
Header Content
Longtime Patients Fiercely Defend Doc Accused In ICE Hysterectomy Complaint
Primary Content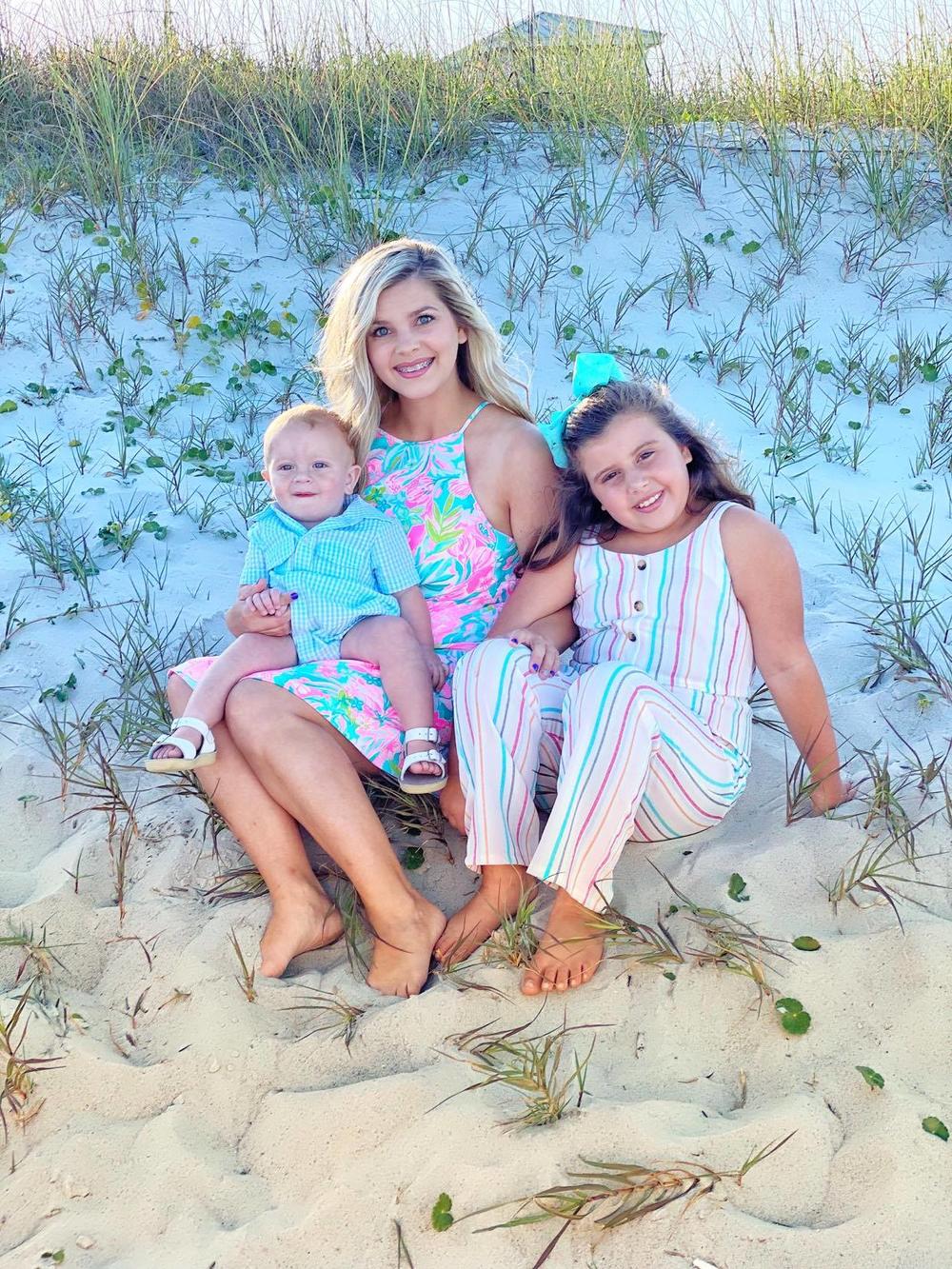 When Breanna Kinlaw found out she was five weeks pregnant, she needed an OB-GYN she could trust.
"I was a first-time mom," she said. "I was 18. I was nervous and I wanted a lot of answers."
That was nine years ago, and the now 27-year-old woman is a primary school teacher who lives in Alma, Georgia, with two healthy children: Bella, 9, and Langston, 18 months.
Both of her children were delivered by Dr. Mahendra Amin, who runs a private practice in Douglas, about 200 miles southeast of Atlanta.
Amin is at the center of a whistleblower's allegations that immigrant women at Irwin County Detention Center endured gynecological procedures without their consent or full understanding of the treatment that was being performed.
MORE: Congress Launches Inquiry Into South Georgia Immigrant Detention Center
Dawn Wooten, a nurse who previously worked in the detention center, alleged in a 27-page whistleblower complaint that some of the detained women had hysterectomies performed without informed consent.
Project South Legal and Advocacy Director Azadeh Shahshahani said the organization wants to see both the U.S. government and the prison corporation, LaSalle, held accountable.
A federal open records request (FOIA) filed by Project South aims to gather information about practices at Irwin County Detention Center and at other immigration detention centers around the country, Shahshahani said.
The complaint did not name Amin, but his name has since surfaced in news reports as being the doctor at the heart of the allegations. Congressional members, including U.S. House Speaker Nancy Pelosi, demanded an investigation into the complaint, which has begun. 
The doctor has, through his attorney, forcefully denied any wrongdoing after being named in news reports.
While Amin has not responded to GPB News requests for comment, his longtime patients rushed to his defense.
'When I heard this craziness, I called B-S and still call B-S'
Amy Jordan met Amin in 1987, when she was pregnant with her daughter. The 51-year-old Douglas resident has lived in the Coffee County area her entire life.
She heard about the allegations against her OB-GYN on Facebook.
"When I heard this craziness, I called B-S and still call B-S," Jordan said.
She'd known the doctor too long to believe what she heard in the news, and considers him now a close family friend who has delivered almost every child, grandchild and great-grandchild in Jordan's family, she said.
Amin was not only a kind and caring doctor but also charitable.
"When I got pregnant, I did not have insurance and Dr. Amin did not charge me one red penny," Jordan said. "We offered to pay, and he would not accept any pay."
Carmen Day said she has worked with Amin since 1989, when she began working as a nurse tech before eventually earning her RN license. Amin delivered all three of her children, Day said.
"I have seen him perform many services for free for those who could not pay," Day said. "I have seen him rejoice and cry with patients. He has the biggest heart, always giving to others."
Day felt anger when she heard the news about Amin.
"I was so mad," Day said. "Dr Amin would never hurt anyone nor would he perform unethical procedures. He has dedicated his whole life to caring for others and to see someone try to tear him down is awful."
The sentiment is shared by Tamarrai Miller, who said Amin actually delivered her in 1989 when she was born. Miller chose Amin to deliver her two sons in 2010 and 2011.
Both she and her mother still see Amin as their OB-GYN.
Miller said she wasn't aware Amin hired a lawyer.
"I would love to see the wrongs against him righted, but I don't see him suing anyone," Miller said. "He's too kind-hearted."
"That's a pretty personal doctor"
Kinlaw, the mother of two who has seen Amin in his office for the last decade, said she trusts him entirely.
She agreed there is no real way her opinion of the doctor can prove his innocence against the allegations, but Kinlaw said she couldn't have picked a better OB-GYN.
"That's a pretty personal doctor," she said. "I don't think you can be much personal than that."
Kinlaw's mother, Brandy Gillis, suggested Amin for her pregnancy. During one of Kinlaw's checkups, Gillis jumped in to ask a question, cutting off her daughter's response.
"(Dr. Amin) put his hand up to her and he was like, 'No, I want to hear it from her,'" Kinlaw said. "Because, I mean, he knew I was about to go through this, and that she wasn't going to be able to do it for me."
Gillis said she has known Amin since she was a child.
He performed a hysterectomy surgery on the 45-year-old grandmother less than two years ago, when a fibroid "the size of a softball" couldn't be removed laparoscopically.
She said she hasn't had any problems since the surgery and she even traveled about 40 miles from Waycross to visit his office Monday for a pap smear.
They did speak about the allegations in the news, Gillis said, and Amin told her he wasn't hiding anything.
She said he was devastated that people would believe such terrible things.
"He said, 'What hurts me is that I've been in this community this long and people can make accusations without evidence and get this far,'" Gillis said.
As she waited for her appointment, another patient recounted a story about Amin's character.
When the doctor mistakenly told his patient that she was having a boy, but it turned out to be a girl, Amin offered to buy back items the mother-to-be purchased.
"I mean, how many doctors do that?" Gillis wondered.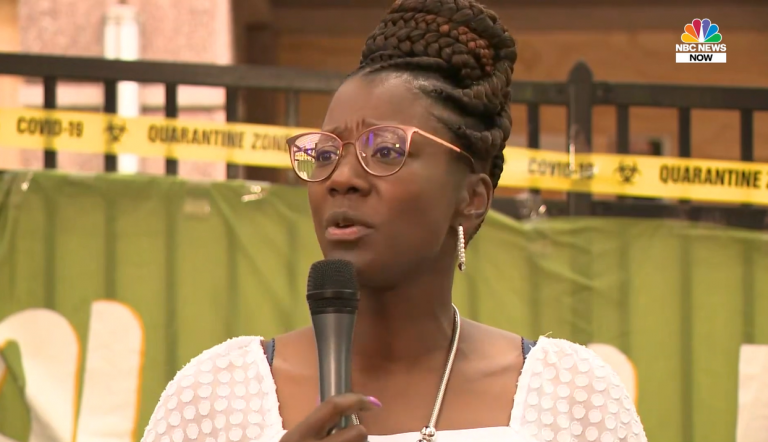 The investigation continues
Amin has never been a board-certified by the American Board of Obstetrics and Gynecology, but obtaining the credential is a choice.
Georgia state law requires only one year of education after medical school to obtain a license to practice medicine. Amin is licensed to practice medicine in Georgia.
MORE: ICE Doctor Accused Of Performing Unwanted Hysterectomies Never Held Board Certification
Dr. Michael Randell, an Atlanta-based and board-certified OB-GYN, said board certification signifies doctors have been evaluated by their peers and that they understand both from an academic and a skills perspective what they are doing.
"By being board certified and going through the process of re-certifying every year, it means that you're keeping up with the literature," Randell said. "It means you're keeping up with the science. It means that you're keeping up with your skills and all of that's assessed every year so that we can be said to meet criteria to provide safe and effective care to patients, not notwithstanding the fact that also takes into consideration your ethics."
Anyone with a felony conviction will not be board certified, Randell said.
While Randell said he has not read the full complaint made by whistleblower Wooten, he addressed the hysterectomy allegations to say a big part of the process is communication, which can suffer in a setting where people speak multiple languages.
"Informed consent is not just a piece of paper," Randell said. "It's a process where you have to discuss with patients the indications, the contraindications, the risks, the benefits and the alternatives of the procedure. So, a lot has to happen before you actually perform that hysterectomy."
In the complaint, an unnamed detainee alleged five different women detained in the Irwin ICE facility had hysterectomies performed between October and December last year.
"When I met all these women who had surgeries, I thought this was like an experimental concentration camp," the detainee said in the complaint. "It was like they're experimenting with our bodies."
LaSalle Corrections receives $60 a day from the federal government for every immigrant it holds at the Irwin County facility, according to a 2016 study by the Southern Poverty Law Center. The money covers the cost of food, housing, and on-site medical care. About 75% of immigrants are deported upon release, making it tough to follow up of oversee quality of care in the detention center.
A Congressional delegation is heading to South Georgia this weekend to continue the investigation into the medical practices at Irwin's immigration detention center.
A spokesperson with the Department of Homeland Security's Office of the Inspector General said in a statement that the allegations are being taken very seriously:
"We will be interviewing Dawn Wooten, who initiated this complaint, to hear her allegations firsthand. We have also initiated an evaluation of the Irwin County Detention Center, to include records reviews, interviews with detainees and staff, evaluation of medical care and services, and related matters."
Secondary Content
Bottom Content