Section Branding
Header Content
Atlanta Soul Singer Baby Rose Celebrates Deluxe Album 'To Myself'
Primary Content
Atlanta singer-songwriter Baby Rose has a soulful, smoky voice that has captured the music world. Her voice has been compared to the likes of Nina Simone, Billie Holiday and Amy Winehouse.
Baby Rose, otherwise known as Jasmine Rose Wilson, released her debut album To Myself last year. Since then, she's been thrust into the spotlight, doing an NPR Tiny Desk Concert (both in the office, and quarantined at home), and being featured in media like Harper's Bazaar, Vogue, Elle, Billboard magazine and more.
The deluxe version of To Myself was released last week and includes three new songs: "Marmot," "Damn," and "August 5th." Baby Rose joined Morning Edition host Leah Fleming to talk about the new tracks, and how she's marking the release of the deluxe album.
To start, Baby Rose partnered with rideshare Lyft and Atlanta nonprofit The Tender Foundation to provide up to $5,000 worth of ride credits to single mothers in need.
"My mom was a single mom and she always made a way out of no way. There were times where we didn't know how we would get by," she said. "Single moms I know are having to work exceptionally hard because of this pandemic and everything that ensues. And so it didn't feel right for me to celebrate, knowing in my heart that there are people out struggling and have families. And I just want to do what I could to provide some relief."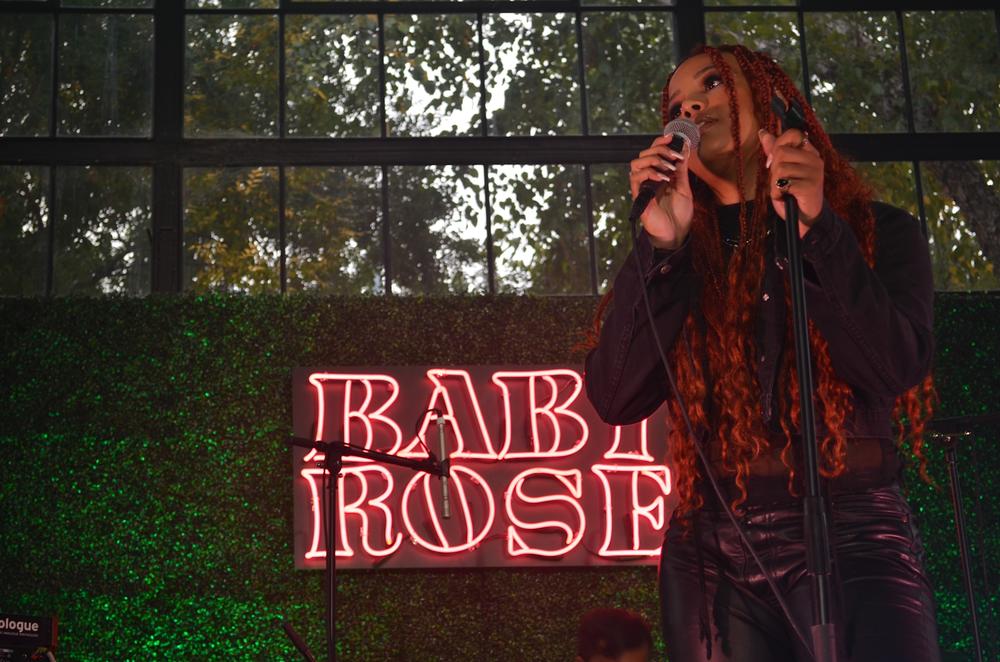 And even though live music has been virtually impossible since the beginning of the pandemic, Baby Rose managed to put together a livestreamed concert for fans to watch from home. This Atlanta performance also had a small, socially distanced in-person audience, complete with Baby Rose-branded masks and blankets for audience members to relax and stay safe.
"It felt so, so, so surreal and so beautiful and powerful just to see the audience in front of me," she said.
Inspired by her own experiences with heartbreak and healing, To Myself showcases Baby Rose's unique voice, leaving her poised and ready to take on the music industry.
"It's been such a long road for me to get to this point," she said. "And once I was ready and once I really had something to say that I really believed in, it was just like the world opened up to receive it." 
Watch the music video for "Mortal" below.
For more, check out Baby Rose's website. 
Secondary Content
Bottom Content