Section Branding
Header Content
ICE Doctor Accused Of Performing Unwanted Hysterectomies Never Held Board Certification
Primary Content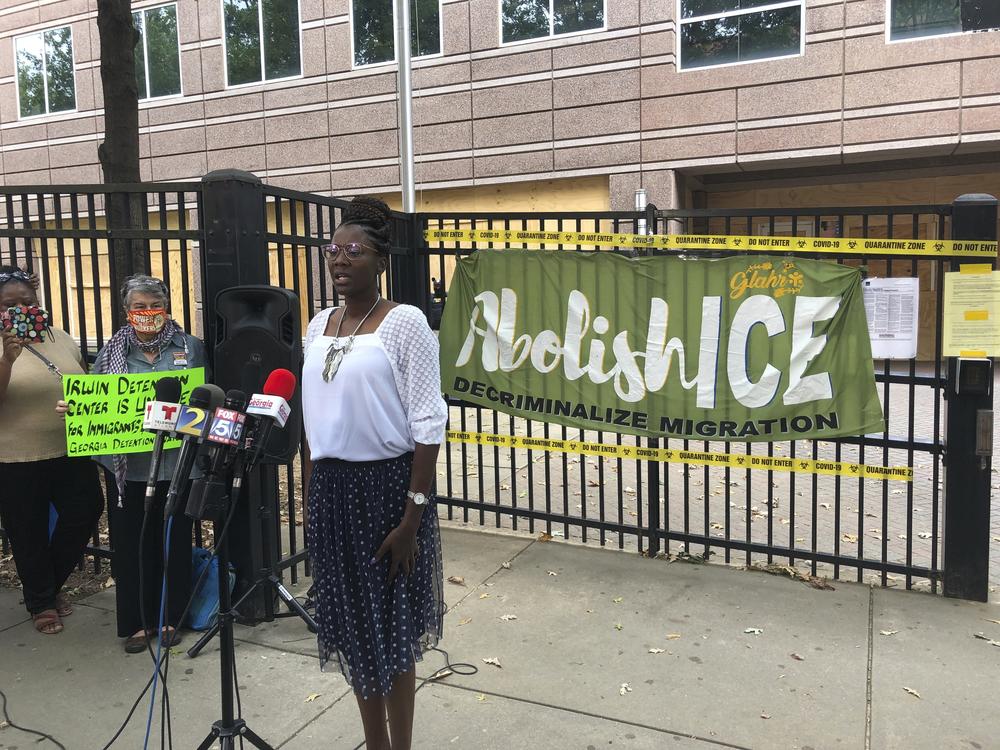 A physician accused by a whistleblower of performing unwanted hysterectomies at the Irwin County Detention Center in Georgia is not board certified by the American Board of Obstetrics and Gynecology, the organization said.
ABOG, as the medical organization is known, went on to say that Dr. Mahendra Amin was never certified as an OB-GYN.  A 27-page whistleblower complaint, filed last week, alleged a high rate of hysterectomies being performed on women being held at the detention center. 
The complaint did not name the doctor, but Amin's name has since surfaced in news reports as being the doctor at the heart of the allegations. Congressional members, including U.S. House Speaker Nancy Pelosi, have demanded an investigation into the complaint. 
Amin's office refused to comment for this story when GPB News sought answers about his certification status.
In a statement to GPB News, ABOG said, "The physician named in news reports regarding the Irwin County Detention Center in Georgia is not board certified by ABOG according to ABOG records."
Asked if he was ever certified, the organization said, "He has never been board certified by ABOG."
PREVIOUS COVERAGE: Pelosi Demands Investigation Of Ga. Detention Facility, Whistleblower Alleges Forced Hysterectomies
ABOG clarified that while it offers certification examinations and maintenance of certification programs, physicians pursue board certification on a voluntary basis.
"While ABOG sets standards for certification and for maintenance of certification, it does not set standards for practice," the statement said. "As such, we do not have the authority or capability to investigate complaints about the practices of individual physicians."
The board says obtaining certification is a completely voluntary process. Georgia state law requires only one year of education after medical school to obtain a license to practice medicine. Amin is licensed to practice medicine in Georgia.
In the whistleblower complaint, Dawn Wooten, who previously worked at the facility as a nurse, said unnecessary medical procedures were performed and administrators failed to test those being held for COVID-19. 
Wooten alleged a doctor at the facility was known to perform a high rate of hysterectomies and that "detained women expressed to her that they didn't fully understand why they had to get a hysterectomy."
She said she and other nurses have found the alleged practice troubling. "We've questioned among ourselves, like, 'Goodness, he's taking everybody's stuff out,'" she said. "That's his specialty; he's the uterus collector."
GPB News has not independently verified Wooten's claims. The facility houses hundreds of immigrants detained by the U.S. Immigration and Customs Enforcement.
ICE Senior Official Performing the Duties of the Director Tony Pham released a statement last week, saying the allegations "raise some very serious concerns that deserve to be investigated quickly and thoroughly.
"ICE welcomes the efforts of both the Office of Inspector General as well as the Department of Homeland Security's parallel review. As a former prosecutor, individuals found to have violated our policies and procedures should be held accountable. If there is any truth to these allegations, it is my commitment to make the corrections necessary to ensure we continue to prioritize the health, welfare and safety of ICE detainees."
Secondary Content
Bottom Content