Section Branding
Header Content
1.1 Million Georgians Have Already Requested Absentee Ballots For November
Primary Content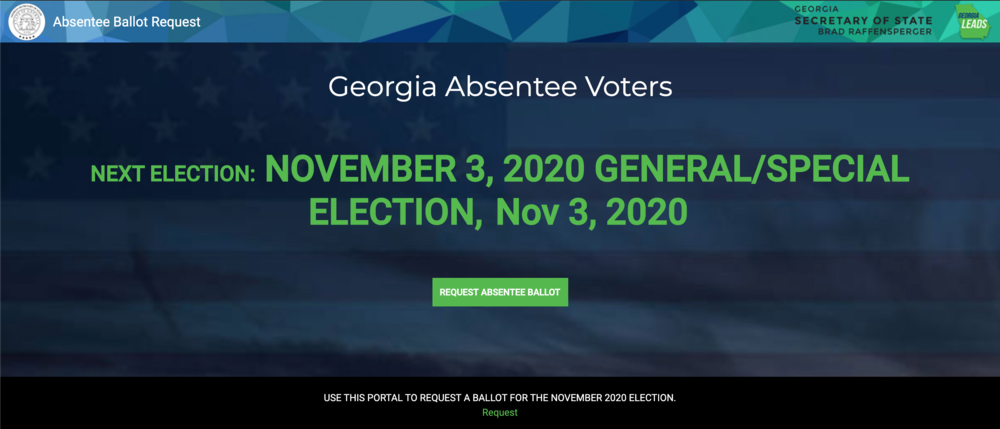 More than 1.1 million Georgians have already requested to vote by mail in the upcoming general election, a dramatic increase from previous years as officials expect record turnout.
As of Sept. 16, local elections officials had processed applications for 1,133,581 voters, thanks in part to a new online absentee request portal authorized by the secretary of state's office. At least 580,000 Georgians automatically received a ballot for this election after applying for one in an earlier contest this year as part of the state's rollover list of voters over the age of 65, who are disabled or in the military or living overseas and opt in.
The dramatic rise in absentee-by-mail votes comes as the coronavirus pandemic continues to spread throughout the country, and after 1.1 million Georgians voted by mail in the June 9 primary.
In the 2016 general election, just over 200,000 voters used absentee ballots, and the 2018 gubernatorial election had just under 250,000 mail-in absentee votes.
The first ballots have been mailed out to voters with just under seven weeks to go before Election Day, and the secretary of state's office recommends requesting and returning your absentee ballot sooner than later to ensure it is received on time.
Normally, state law requires all absentee ballots to be returned to your local election office by 7 p.m. on Election Day, but a recent federal court ruling extended the deadline to count any ballot postmarked by Election Day and received by the Friday afterwards.
Still, there are multiple options available to return your ballot, including secure drop boxes set up in many counties, through the mail and hand-delivered to your county elections office.
To request an absentee ballot online, visit ballotrequest.sos.ga.gov.
Secondary Content
Bottom Content