Section Branding
Header Content
Minority Volunteers Needed For COVID-19 Vaccine Trials: 'It's About Trust,' Emory Doctor Says
Primary Content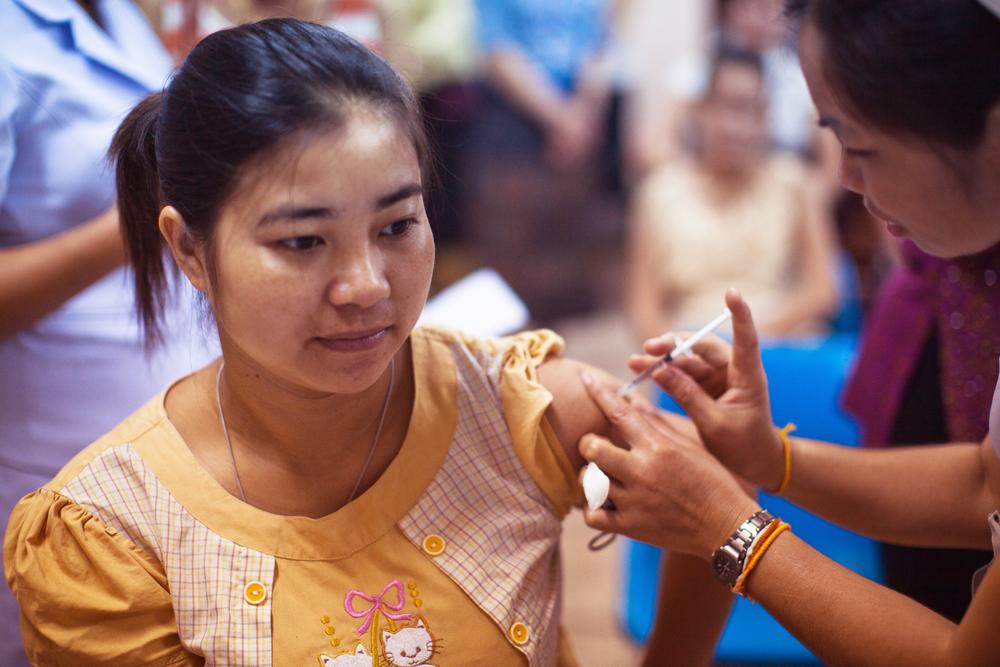 The populations most affected by the coronavirus need to be represented in ongoing studies for a vaccine, experts say.
Half of the coronavirus cases in the United States have been among Black and Latino people, but just 10% of those participating in clinical trials represent those minorities.
According to Census data, Black or African Americans represent 13.4% of the U.S. population, yet the Food and Drug Administration reports that those populations make up only 5% of clinical trial participants. The disparity is even greater for those of Hispanic or Latino origin. They represent 18.1% of the U.S. population but only 1% of clinical trial participants.
Emory University School of Medicine Associate Dean Dr. Carlos del Rio said these more vulnerable populations are less inclined to enroll in any clinical trials.
"It's hard sometimes to enroll minorities for a variety of reasons," he said. "Many of them are systemic issues of racism and discrimination."
MORE: CDC Study: Black, Brown Children More Likely To Be Hospitalized With COVID-19
Mistrust stems from historical events including the Tuskegee syphilis study and is reinforced by health system inequities and discriminatory events that continue to this day. Although abuses no longer happen to people of color in scientific research like what happened with Tuskegee, del Rio said, its legacy remains.
Most importantly, del Rio said if minorities aren't represented in the clinical trial, they won't trust the vaccine.
The federal government's Operation Warp Speed aims to deliver 300 million doses of a safe, effective vaccine for COVID-19 by January 2021.
MORE: Emory Expert: COVID-19 Vaccine Could Be A 'Disaster' If Process Is Rushed
So, reaching the local communities of color means finding representatives who can encourage volunteers through churches and local organizations, del Rio said.
"It's about trust, right? It's about working with community," he said. "It's about working with community leaders. It's about really reaching out."
Also, a group funded by the National Institutes of Health released a series of emotional television ads asking Black and Latino people to "volunteer to find the COVID-19 vaccine. Help end the uncertainty."
The ad ends with the website where people can sign up to join a trial.
Emory is involved with the Moderna clinical trial and has recruited roughly two-thirds of the 30,000 people needed, del Rio said, but the trials could be slowed down if more minority volunteers don't volunteer.
A different COVID-19 vaccine trial, one run by drugmaker AstraZeneca, was paused this week because of a "potentially unexplained illness" in one of the trial volunteers. The company hasn't revealed the nature of the illness but did confirm that a pause in the trial will allow a safety review.
Secondary Content
Bottom Content