Section Branding
Header Content
Warnock Unveils Second TV Ad In Wide-Open Senate Election
Primary Content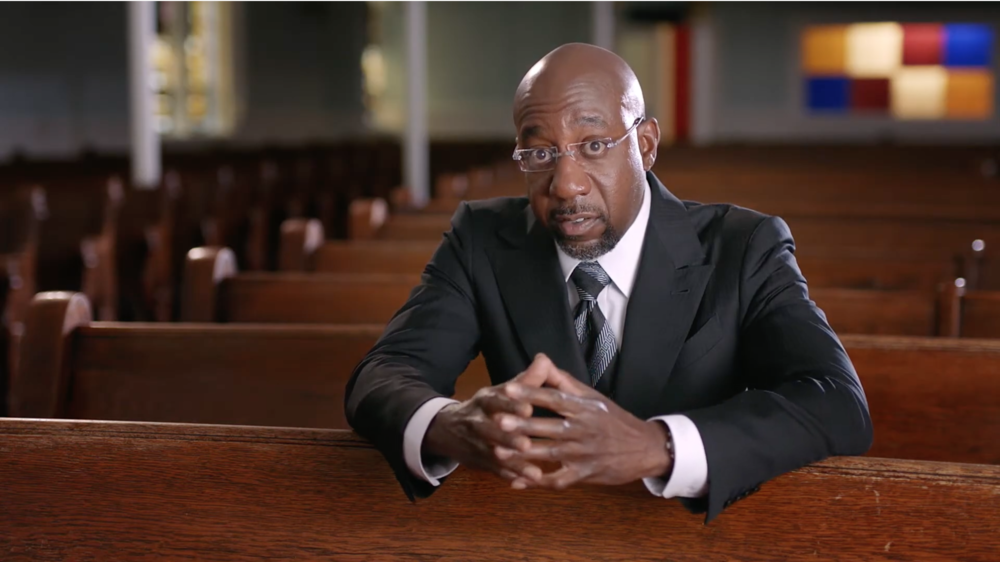 Democratic U.S. Senate candidate Raphael Warnock has launched his second television ad of the election cycle, casting his experience as pastor of a historic Atlanta church as a needed balm to heal the country's wounds in a year of political unrest amidst a global health pandemic. 
In the 30-second spot, Warnock highlights his role as a counselor to families who have suffered economic hardship, deaths from COVID-19 and struggled with police violence against Black people in cities across the country.
"I've counseled people through devastating health crises, as they've lost jobs and livelihoods and in recent months loved ones to violence and disease that could have and should have been prevented," he said. "All too often, these are people whom government has forgotten or for whom it was never there for in the first place." 
The Warnock campaign hopes the ad can help him stand out in a crowded 21-person special election. The pastor of historic Ebenezer Baptist Church has enjoyed several prominent moments in the spotlight during recent weeks, sharing the stage with three former Presidents at the final service for Rep. John Lewis and funeralizing Rayshard Brooks, a Black man killed by a white police officer that led to the resignation of Atlanta's police chief. 
RELATED: John Lewis, 'Founding Father' Of A Future Better America, Laid To Rest
The first-time candidate has the support of prominent Georgia politicos like former gubernatorial nominee Stacey Abrams, Jon Ossoff, the Democratic nominee for Georgia's other Senate race on the ballot and the late John Lewis. More than 30 sitting senators have also backed Warnock's campaign, including vice presidential nominee Kamala Harris.
But the format of the special election for the seat currently held by Republican Sen. Kelly Loeffler pits all comers against one another on the same ballot, and the top two vote-getters regardless of party advance to a January runoff if no candidate clears 50%.
The winner will be on the ballot in 2022, filling out the final two years of Republican Sen. Johnny Isakson's term after he resigned at the end of 2019.
Loeffler and Rep. Doug Collins (R-Gainesville) lead in the polls, but both campaigns are racing to the right in a brutal internecine battle over the Republican Party base in a state that has been demographically and politically shifting in recent years.
Democrats and Republicans alike are treating Georgia as a must-win battleground, and a Democratic victory in Georgia could help cement control of the White House and the U.S. Senate since both seats are on the ballot.
Warnock outraised all candidates in the last two fundraising quarters, although Loeffler has poured millions of her own money into the race and Collins has a sizable war chest from his House campaign, and the pastor has other Democrats with name recognition to compete against.
Matt Lieberman, son of former vice presidential nominee Joe Lieberman, released his own ad this week, refusing calls from some Democrats to step down after a Huffington Post article highlighted a 2017 book about a man with an imaginary slave that included racist tropes. 
Former federal prosecutor Ed Tarver is another Democrat polling above the rest of the pack. Election Day is Nov. 3.
Secondary Content
Bottom Content