Section Branding
Header Content
University System Of Georgia: No Definitive COVID-19 Threshold For Moving Classes Online
Primary Content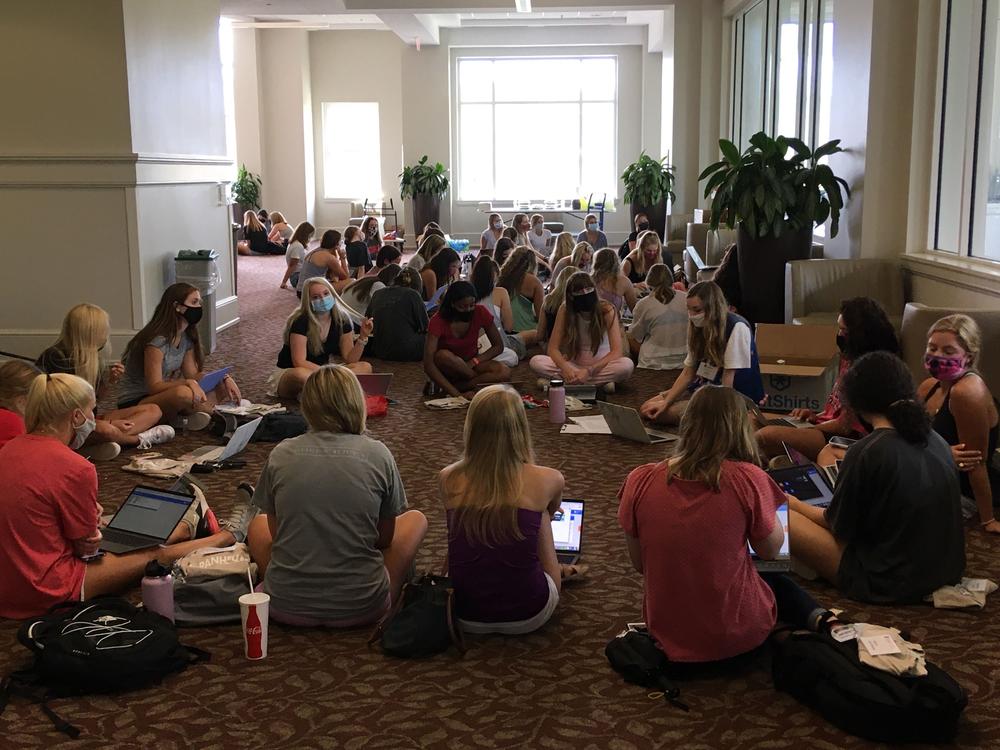 With class back in session this week at the University of Georgia amid the coronavirus pandemic, the University System of Georgia says it still has not established an infection threshold that would force all classes online.
Lance Wallace, the USG associate vice chancellor for communications, said the governing body of the state's 26 public universities and colleges will make that decision as conditions change and after looking at data from local health officials in partnership with the Georgia Department of Public Health.
"We can't say that there is a definitive number that if this number is reached, then it triggers this particular response," Wallace said. "It's taken in a day-by-day basis as the climate and environment are evaluated."
Not having a detailed plan for what would prompt a move to online classes has stirred concern among faculty, staff and employees across USG's campuses.
Those worries were magnified on Monday when the University of North Carolina at Chapel Hill announced a week into the semester that it was moving to digital only courses after a spate of COVID-19 outbreaks.
In Athens, many students moved in over the weekend and classes start Thursday. Things looked different as students wore masks and tried their best to stay six feet apart in an attempt to maintain social distance to prevent the spread of COVID-19.
But photographs of crowded areas, even with students wearing masks, circulated on social media, reinforcing the new realities of college life during the pandemic.
The flagship university is among the 26 colleges and universities that are part of USG. Many are already on campus and others are preparing to welcome students in the coming days. While each school has its own leadership, the USG creates overall policies, including those around reopening and COVID-19.
As part of the reopening process each school was required by the USG to come up with a detailed plan for navigating COVID-19. The plan for the University of Georgia is 229 pages long. It details everything from a phased return to campus to contingency plans should conditions change.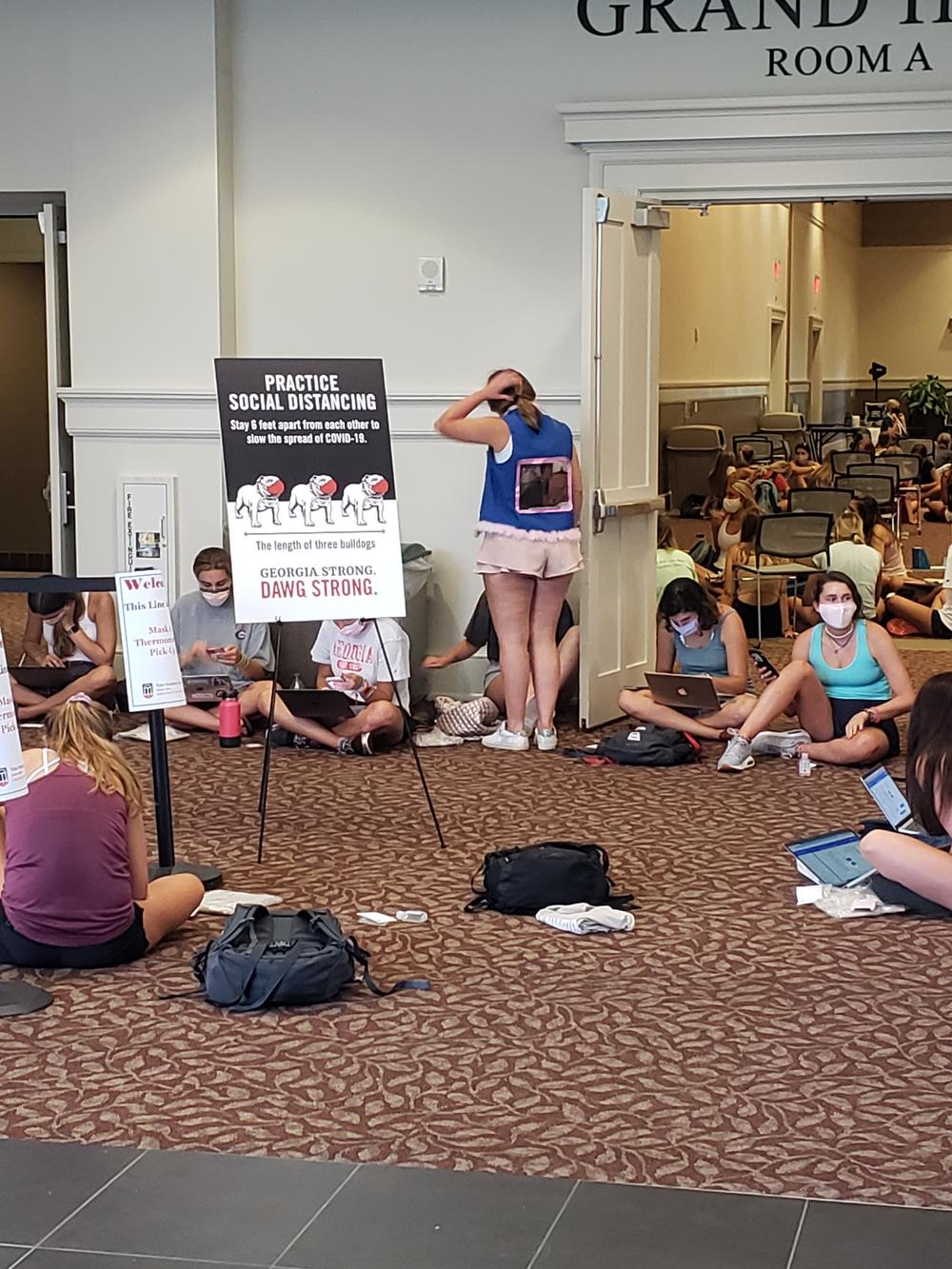 Wallace said schools have been working toward face-to-face reopening since the spring when schools shut down and moved online.
"Going as far back as April, all the presidents were convened and met to come up with kind of a process for the institutions to follow," Wallace said. "And then each institution had a planning process that included opportunities for feedback and input from their communities, both students and faculty, staff, folks on campus and folks in their community."
The safety protocol at UGA includes masks, social distancing, and protective barriers for professors. The school has also set up a website where new cases will be reported and information about things like testing will be available. It also identifies locations for student quarantine and procedures for contact tracing.
"Each campus has identified a contact tracing liaison with the Department of Public Health," Wallace said, "so that when there is a diagnosis that may be brought to the attention of the public, the Department of Public Health or the university, that information is shared so that they are able to respond quickly."
Wallace said the plans were put in place to "limit risk as much as possible but knowing that it was impossible to limit risk entirely."  
But it's that risk that concerns some campus employees.
Bryant Barnes is a graduate assistant who also represents the United Campus Workers of Georgia, a union that includes anyone employed by the university. He said during a recent online forum University of Georgia President Jere Morehead also mentioned the school's efforts to manage risk.
At a recent "die-in" on campus to protest reopening, Barnes said, employees pushed back at those comments, saying the plan did not address how much risk was too much. Barnes said the staff finds it concerning that UGA has no set criteria that triggers a move to remote learning.  
"At the 'die-in' one of the questions that we asked was: What is the university's and the Board of Regent's death calculus?" he said. "How are they kind of weighting the financial costs that they face with the possible costs associated with employee and student sickness and possibly even death?"
He added, "The answer to that question is that the Board of Regents will decide. That is not a plan. And that's totally inadequate."
USG's Wallace said the governing body will monitor conditions at all schools and take things "day by day, moment by moment, per institution, per location given the conditions."
Between March and August 10, UGA reported 457 cases of COVID-19 among students, faculty, and staff. That number could rise now that around 40,000 people have returned to the Athens campus.
Secondary Content
Bottom Content