Section Branding
Header Content
At Least 1,700 Late Ballots Rejected In August 11 Runoff
Primary Content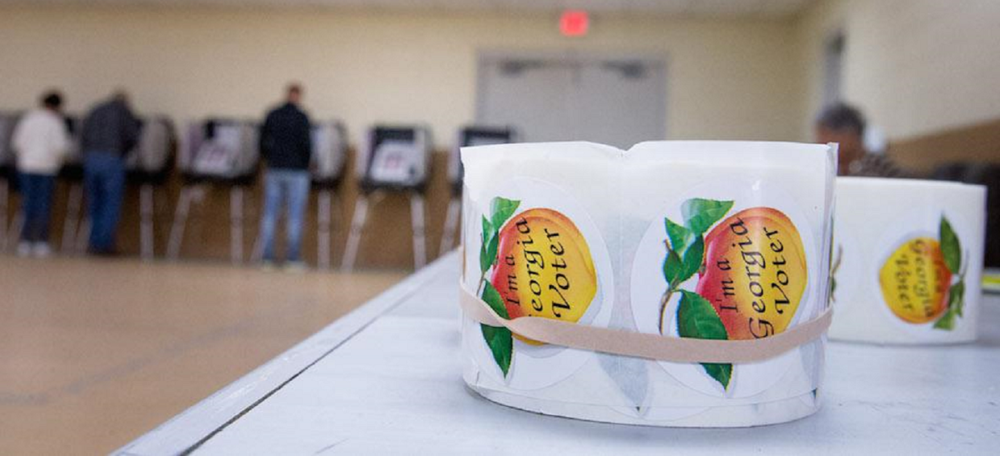 At least 1,770 Georgians did not have their vote counted in the August 11 runoff race because their ballots were received after the Election Day deadline.
According to the state's absentee voter file, 261,129 ballots were accepted by county elections officials, meaning .68% of all absentee-by-mail ballots returned came in too late.
Overall, 1,874 ballots were rejected, the rest for missing or invalid signatures or was submitted by an ineligible elector.
In the June 9 primary, GPB News found that at least 8,479 absentee ballots were received after polls closed, about .74% of the record 1.1 million votes cast by mail. 
IN-DEPTH: At Least 8,000 Absentee Ballots In Georgia Rejected For Coming In Late
But some counties do not enter in their late ballot rejections into the state's absentee voter file, giving an incomplete look at how many votes do not count.
While uploading that information is not required, the secretary of state's office says it is best practice for counties to make it available. State law does require voters to be notified if their ballot is rejected. 
Looking ahead to November, officials estimate as many as 2.5 million Georgians could use absentee ballots for the election. If even 1% of that total came in after polls closed November 3, 25,000 voters would not have their votes count.
A federal judge is hearing a lawsuit Wednesday that seeks to extend the deadline for county officials to receive absentee ballots.
RELATED: Georgia Election Officials Turn To November After Smoother Runoff
Regardless of the outcome of that lawsuit, the postal service recommends voters return their ballots through the mail at least a week before Election Day to ensure timely delivery, and many counties also have secure dropboxes that Georgians can use to avoid in-person contact. Otherwise, absentee ballots can be returned in-person to your county election office.
If you request your absentee ballot between now and mid-September, the state will mail your ballot to you by the end of September, so the earlier you submit that request, the more time you have to return it.
From mid-September to Friday, October 30, each county will be tasked with processing and mailing absentee ballots on a rolling basis as they receive them. You can request your absentee ballot by mail, fax, email or in person, or wait until the state's online portal is live by the end of the month.
Help us cover voting in Georgia by filling out our survey.
Secondary Content
Bottom Content