Section Branding
Header Content
Georgia State Election Board Approves Absentee Ballot Process Improvements
Primary Content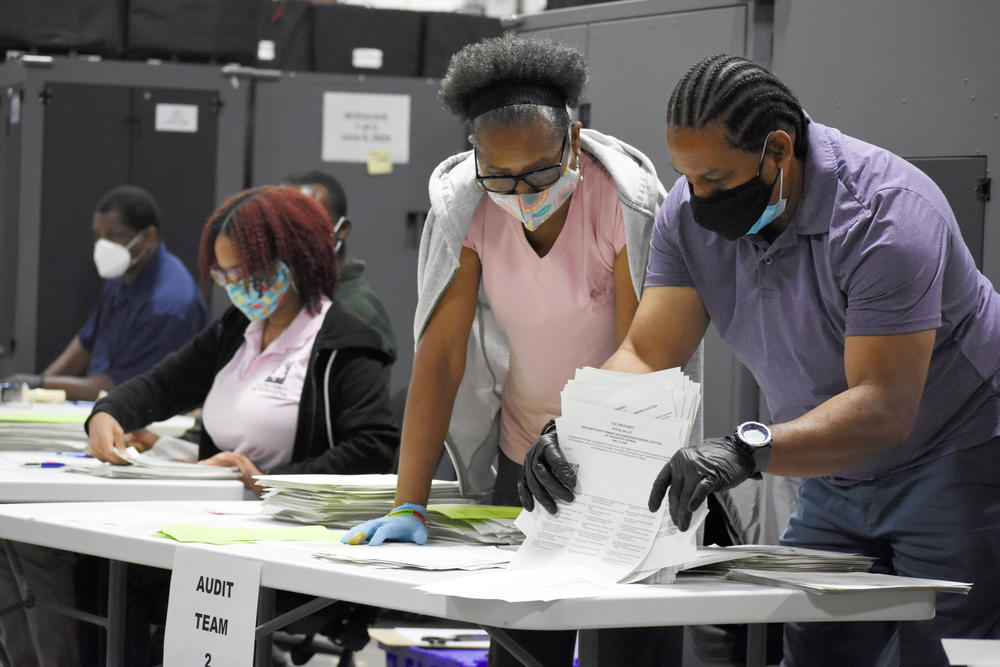 The Georgia State Election Board made a number of rule changes Monday that will streamline the absentee voting process as officials prepare for a record vote-by-mail turnout in the November general election. 
County election workers can now begin publicly processing – but not tabulating – absentee ballots two weeks and a day before Election Day, a decision that could minimize delays in reporting election results that have plagued other states coping with election administration during the coronavirus pandemic. Another emergency rule also authorizes the secretary of state's office to create an online portal that will allow voters to request absentee ballots and provide local officials with a centralized database to send out ballots. 
Ryan Germany, general counsel for the secretary of state's office, said the new portal would be similar to Georgia's online voter registration system, and absentee applications would be matched with the name, date of birth and driver's license number in the voter registration system. The portal is expected to be unveiled later this week or early next week.
The elections board also posted a proposed rule change that codifies settings used to determine the threshold of what counts as a vote for the scanners that count absentee ballots, after hand-marked paper ballot activists accused the state's new $104 million system of not counting valid votes in the June primary.
Scanners detect votes by reading what's known as a "target area" inside an oval next to a voter's choice. If a certain percentage of the target area is filled in, that is interpreted as a vote. If it's below a certain percentage, it is not interpreted as a vote. Anything between those thresholds is then flagged for review by a bipartisan panel.
For the June primary, Georgia's system was set to factory settings, which counted marks that filled in 35% or more of the target area as a vote, did not count anything below 12% as a vote, and sent anything between those two to a review panel. The amendment proposed to State Election Board rule 183-1-15-.02 now lowers both thresholds. Any marks that fill in more than 20% of the target area is considered a vote, anything below 10% is not considered a vote and between 10-20% will go to an adjudication panel.
"What we've found is that between 20-35%, when you look at that, I'd say every time that we looked at it, it was clearly the intent of the voter to make that selection," Germany said. "So we hope that that will result in less ballots being flagged for manual review, and speed up the process." 
A record 1.2 million Georgians voted by mail in the June 9 primary, a number that is expected to double for November as Georgia continues to have one of the country's highest COVID-19 outbreaks.
The proposed changes will be open for a 30-day public comment period before the SEB takes further action. 
MORE: Fulton County Performs Risk-Limiting Audit Pilot Of Presidential Primary
Another rule posted for consideration outlines the process for performing a statewide risk-limiting audit that identifies the minimum number of ballots needed to have statistical and actual confidence in the outcome of a specific election. Fulton County performed a pilot risk-limiting audit following the June 9 primary.
Secondary Content
Bottom Content