Section Branding
Header Content
North Paulding High School Goes Digital Temporarily After 9 COVID-19 Cases
Primary Content
Paulding County schools in Georgia opened last week for in person classes without a mask mandate. One high school is now closing temporarily.
North Paulding High School will switch to digital learning Monday and Tuesday after the school confirmed nine cases of COVID-19, Superintendent Dr. Brian Otott said Sunday.
The high school attracted national attention last week after images of crowded hallways appeared on social media showing unmasked students not social distancing.
In a letter to parents and guardians on Sunday, Otott apologized for the last-minute inconvenience of the high school going solely online for two days and added that he hopes everyone can agree the health and safety of students and staff takes precedence over any other considerations.
All extracurricular activities are also canceled, Otott said.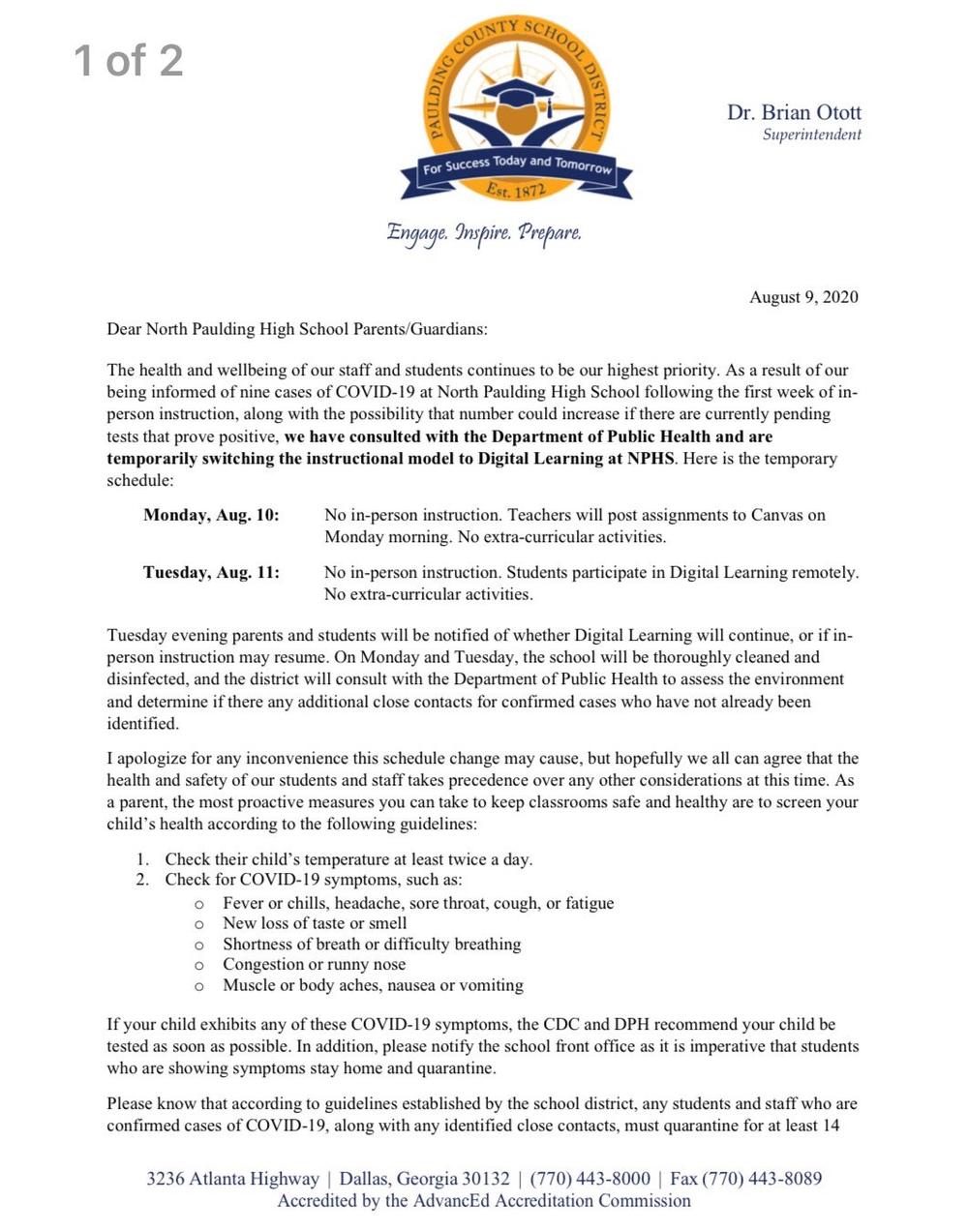 Two students were suspended for posting images of the packed hallways on social media. However, a public backlash forced the superintendent to rescind those suspensions. The superintendent had initially said last week while the images "did not look good," they lacked context. 
MORE: School Lifts Suspension For Student Who Shared Viral Photo Of Crowded Hall
In his letter Sunday, Otott said if a child exhibits any coronavirus symptoms, health officials recommend they be tested as soon as possible. He also said the school front office should be promptly notified "as it is imperative that students who are showing symptoms stay home and quarantine."
Secondary Content
Bottom Content