Section Branding
Header Content
Many Families Remain Eager On First Day Of In-Person Classes Despite Pandemic
Primary Content
Many parents are excited to send their children back to school, despite the coronavirus pandemic, saying they need in-person instruction and social interaction more than anything.
Monday is the start of the school year in Cherokee County, and lots of people, including bus drivers and teachers, are ready to get back in the classroom. Several staff members with the public school system said they were not allowed to speak to media, but in private messages shared how eager they are to return to work.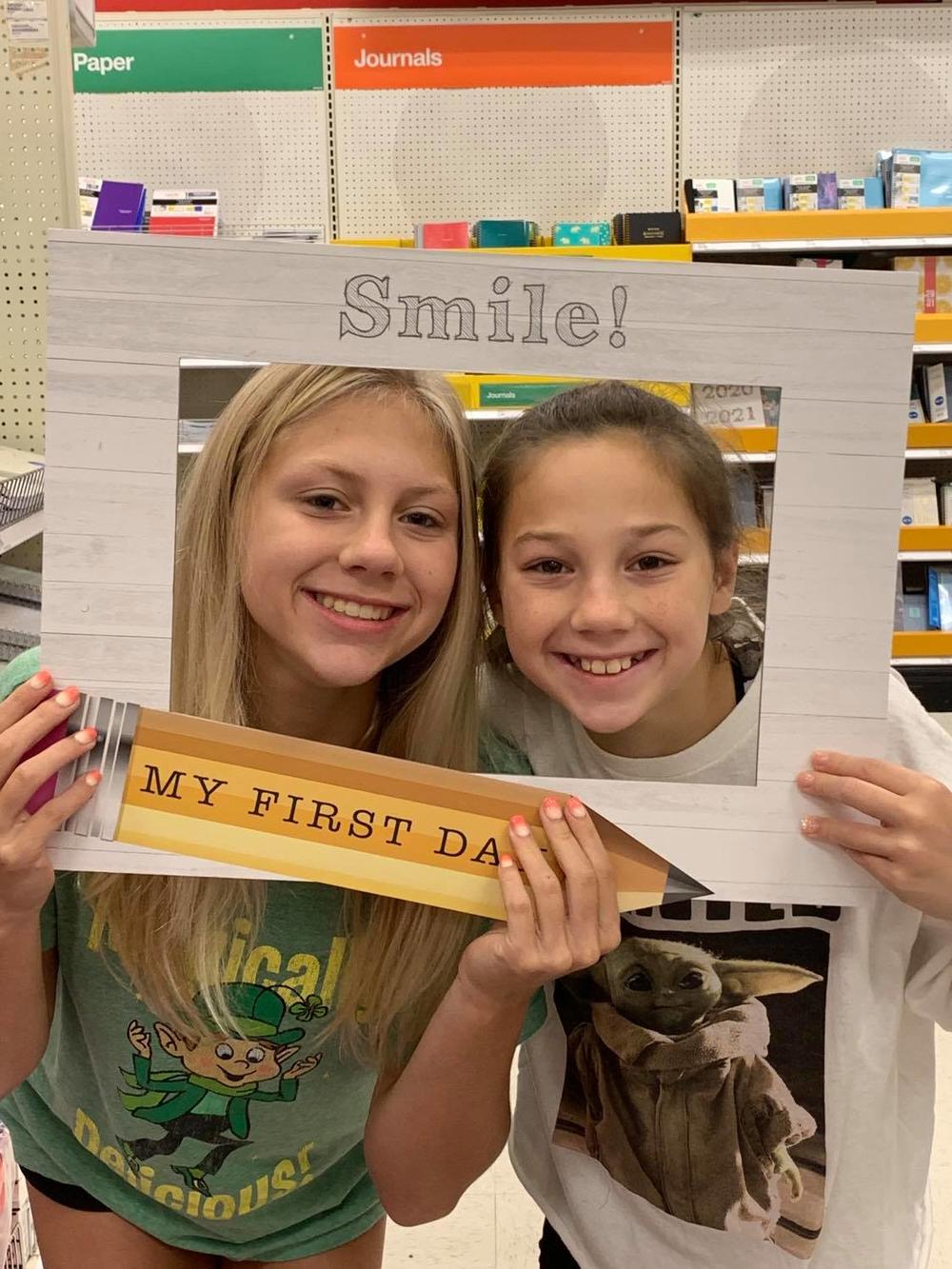 One educator admitted feelings of depression started to lift when thinking about getting back to school.
Cambria Smith said her sixth-grade daughter, Megan, attended a walk-through Friday at Creekland Middle School, where she said everyone was excited, motivated and welcoming.
"I cannot give (Principal Dr. Richard) Carnes enough credit for what he pulled together yesterday and made it feel like a normal atmosphere," Smith said. "It felt great."
Most students did not get the benefit of a walk-through because of regulations related to the coronavirus pandemic, but rising kindergartner Camden Hanson also got a chance to see his new school on Thursday.
Despite doctors telling his parents that he may never walk, 5-year-old Camden Hanson took his first steps earlier this summer. His mother shared a tweet in June that more than 8.5 million people have now seen.
Mandy Hanson, his mother, said he has progressive cerebellar atrophy, which affects his movement and speech, but doctors say Camden has an undiagnosed genetic disease.
But they also said that even if they do eventually discover what the disease is, it could be so rare that Camden is the only child identified with this disease and he will basically write the future of what it looks like, Hanson said.
"Kindergarten is a huge step for any child but for Camden it just means more since his future is so unknown," Hanson said. "He's very excited and so are we."
Hanson said because of his special needs and his age, Camden needs the school's help with his individualized education program or IEP.
According to the district's website, special education services for parents that select virtual learning will be "highly individualized and based on the decisions made by your child's IEP team."
"(Camden) gets great support here from the county that has been amazing," Hanson said. "He has his IEP that they follow perfectly. And so he's doing great."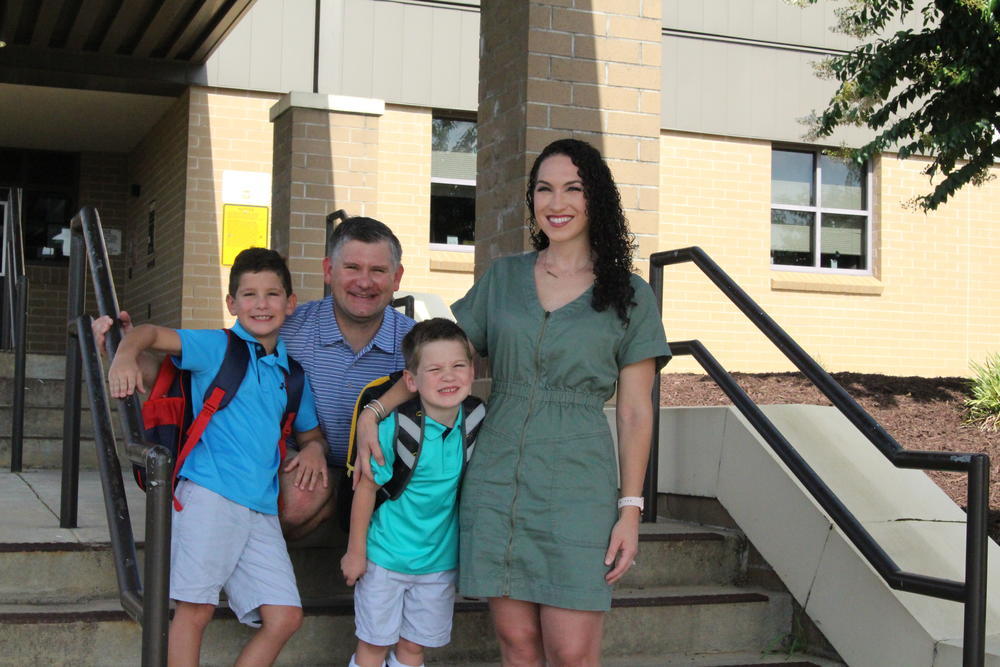 Hanson said both her sons cannot wait to return to class and see their friends. Her eldest son is in the gifted program, and during virtual learning in the spring felt he had regressed a bit because both she and her husband work full-time, demanding jobs.
"There's that struggle there where it's like, I need to give my all so that I don't lose my job," she said. "But I also have to give my all to my family so that they don't get way behind."
She knows an outbreak of the virus is inevitable but will continue hoping for the best.
The Centers for Disease Control and Prevention released a report that an outbreak of coronavirus in a North Georgia camp affected 260 of 597 attendees in June.
The 44% attack rate is likely an underestimate because cases might have been missed among persons not tested or whose test results were not reported, the study said. Lack of a universal mask mandate is part of the reason infections spread so quickly, according to the CDC.
MORE: CDC Study On Georgia Camp Shows Kids Without Masks Spread COVID-19
Educators aren't allowed to mandate masks in classrooms, but Jefferson Public Schools shared a video on YouTube encouraging the use of cloth face coverings inside.
Ultimately, students need to return to school this week despite high rates of COVID-19 in Georgia, some parents and advocates say, because staying healthy means more than avoiding the virus.
Smith, whose daughters are starting sixth and ninth grades this morning, said the whole family needs the structure and consistency.
"From a developmental standpoint, these kids need to have structure to their day," Smith said. "They need to have input and responsibilities outside of the home."
They also desperately need that social interaction among peers, she said.
Parents like Smith aren't alone in saying children need to return to structure and socialize. Therapists cite rising cases of depression, anxiety and even overdoses in the substance abuse recovery community.
RELATED: For Some, Telemedicine Is A Boon. Others Need To Escape Isolation
The people Susan Kerley treats as a licensed professional counselor have lost a sense of stability that comes from attending school or work, she said.
"Even the avid gamers who at first were so excited to be able to have a whole lot more screen time and video-game time are bored of it," Kerley said. "A lot of them are saying they don't want to get up in the morning because there's nothing to do. There's no point."
Smith said if everyone focuses too much on social distancing and the negative effects of the pandemic, "we're going to create unintended consequences from an emotional standpoint on some of these kids."
In school districts around the metro Atlanta area where face-to-face classes are not an option, many parents are protesting.
Secondary Content
Bottom Content