Section Branding
Header Content
OST Full Show: QAnon In Georgia Politics, Atlanta Community Kitchen Project, Author Lisa Napoli
Primary Content
A primer on QAnon and how it intersects with Georgia politics; how the Atlanta Community Kitchen Project is firing up underused kitchens to address food insecurity; author Lisa Napoli on her new book, "Up All Night"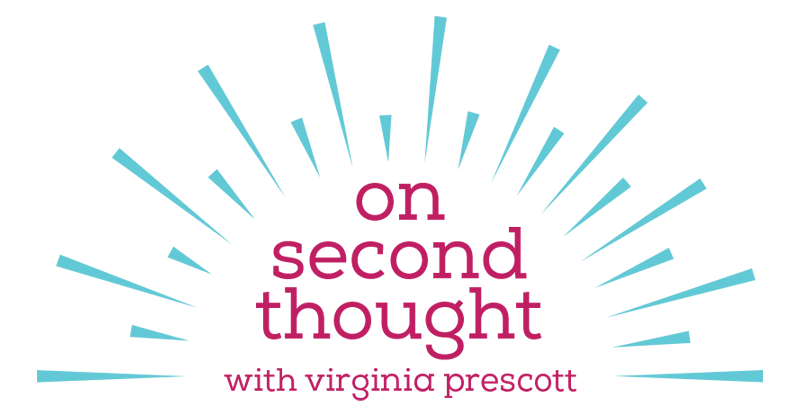 QAnon is an amalgamation of conspiracy theories that have spread widely within the dark corners of the internet since 2017. Cryptic posts by a user who calls himself "Q" have been used to build theories centered around the idea of an international child sex trafficking ring that Donald Trump is trying to dismantle. These theories have repeatedly been debunked by reputable news organizations.
But beyond the screen, QAnon signs have appeared at Trump rallies and on billboards, including one in north Georgia in 2018. Now, at least 11 QAnon-affiliated candidates are running for public office across the country, including Marjorie Taylor Greene in GA-14 and Rich McCormick in GA-7. Tia Mitchell, Washington reporter for the Atlanta-Journal Constitution, and Dr. Dror Walter, assistant professor at Georgia State University, joined On Second Thought to give us a primer on QAnon — and the candidates backing it.
The coronavirus pandemic has amplified already existing issues of food insecurity. Local food banks have been a lifeline for many people who are struggling with unemployment, closed businesses, and financial challenges overall. Meanwhile, many large corporations aren't open, or aren't operating at full capacity, and their kitchens are going underused. That's why two Atlanta nonprofits — the Atlanta Community Food Bank and Second Helpings Atlanta — have teamed up for the "Atlanta Community Kitchen Project," coordinating with companies to fire up those underutilized ovens and cook up meals to donate. Andrea Jaron, executive director of Second Helpings Atlanta, shared more about the project with On Second Thought.
Author Lisa Napoli joined Virginia Prescott for one of the Atlanta History Center's virtual author talks. Hear their conversation about her new book Up All Night, which follows Ted Turner's wildly improbable plan to turn an Atlanta cable station into a 24-hour news source — which has since redefined how we consume information. 
Get in touch with us.
Twitter: @OSTTalk
Facebook: OnSecondThought
Email: OnSecondThought@gpb.org
Phone: 404-500-9457
Secondary Content
Bottom Content