Section Branding
Header Content
Private Sector to Political Spotlight: What We Know (And Don't) About New Ga. Senator Kelly Loeffler
Primary Content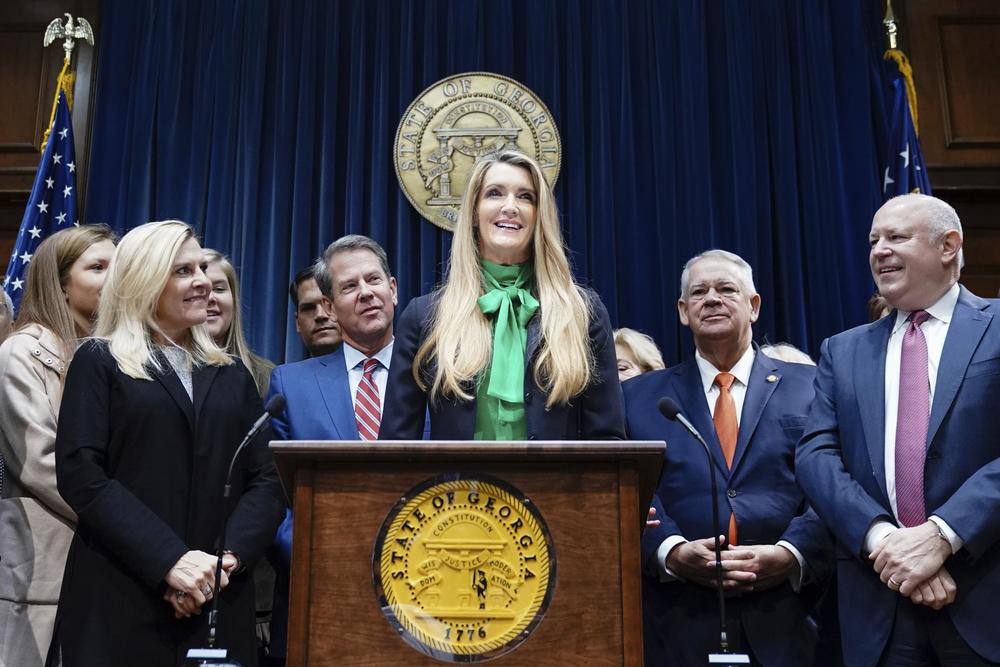 When U.S. Senator for Georgia Johnny Isakson announced last year that he would be stepping down, months passed before Governor Brian Kemp announced that Kelly Loeffler would be his temporary replacement.
She was sworn in by Vice President Mike Pence on Monday.
"On Second Thought" host Virginia Prescott speaks with Greg Bluestein.
Gov. Kemp introduced her as a woman who worked her way up the corporate ladder and achieved the American dream, making her the very successful — and very rich — finance executive that she is now. Beyond that, however, Georgia voters don't know much about their new senator.
Greg Bluestein is political reporter for the Atlanta Journal-Constitution and has been covering Senator Loeffler. He joined On Second Thought to explain what we know, what we don't know and what to pay attention to in the coming months. Including, for example, how her personal finances could complicate her role as a senator.
"She'll have to also figure out how she will distance herself from potential conflicts of interest," Bluestein explained. "Whether she puts her finances in a blind trust, whether she recuses herself from certain financial votes that might not even be on our radar right now, but could come up."
But in terms of her platform and beliefs, she's aligning closely with President Donald Trump.
"She's looking to making it nearly impossible for conservative critics to say she's not conservative enough," Bluestein said.
Get in touch with us.
Twitter: @OSTTalk
Facebook: OnSecondThought
Email: OnSecondThought@gpb.org
Phone: 404-500-9457
Secondary Content
Bottom Content