Section Branding
Header Content
Atlanta's Original Old Town Road: The Site of Country Music's First Hit Could Be Demolished
Primary Content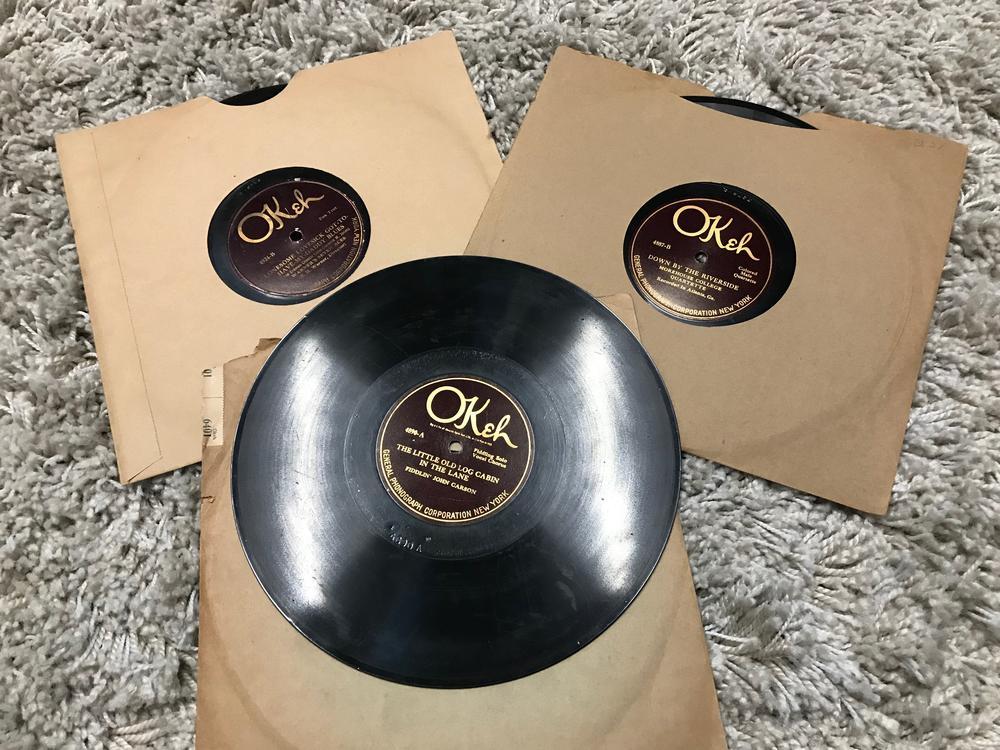 The newest Ken Burns series premiering in September follows the vast and varied evolution of country music over the 20th century. The eight-part series begins not in Nashville, nor Bristol, but Atlanta.
That's because, in 1923, OKeh Records music pioneer Ralph Peer came from New York to the South and set up a temporary recording studio smack dab in downtown Atlanta at 152 Nassau Street. That's where he recorded early country, blues, jazz and gospel artists, including what is known as country music's first hit, "The Little Old Log Cabin in the Lane" by Fiddlin' John Carson.
Peer also recorded acts like Lucille Bogan, Warner's Seven Aces, and the 1923 version of the Morehouse College Quartette. But the building where these songs were recorded, songs that set a whole new genre in motion, may not be around much longer.
Earlier this month, the city of Atlanta approved a demolition permit to tear down the building to make way for a new Margaritaville Resort. As you might expect, the prospect of a wrecking ball has stirred up a fight. There are folks pleading with Margaritaville to save the historic recording studio, and a petition to protect it is circulating online.
On Second Thought dives into the history of 152 Nassau Street and what it means to preserve — or demolish — it.
It's a round table discussion with Lance Ledbetter, co-director of Dust-to-Digital; Kyle Kessler, an Atlanta architect and preservationist; Steve Goodson, professor of history at University of West Georgia; and Nedra Deadwyler, founder and CEO of Civil Bikes.
"The stars [of country music] were sort of born in Bristol, and that has a lot to do with it becoming the 'Birthplace of Country Music,'" Ledbetter said. "But I don't know if the Bristol Session happens without Carson making the record here in Atlanta. I think it was the success of the Carson record that sort of set Peer on this path to where he took country music seriously."
Civil Bikes is hosting an event to highlight downtown Atlanta's musical history, including that of 152 Nassau Street. The event, called "Records and Revolutions" will take place Wednesday, July 24 at 5:30 p.m.
After requests for comment from multiple sources linked to Margaritaville or Jimmy Buffett, GPB received no response.
Developer Strand Capital Group of North Myrtle Beach, South Carolina did provide a comment to NPR. J. Patrick Lowe wrote to NPR, saying, "We care about the history of country music and the rich, diverse history of Atlanta. As part of the development, we are considering ways to respectfully acknowledge that Okeh Music recorded an early country music song there."
Get in touch with us.
Twitter: @OSTTalk
Facebook: OnSecondThought
Email: OnSecondThought@gpb.org
Phone: 404-500-9457
Secondary Content
Bottom Content