Section Branding
Primary Content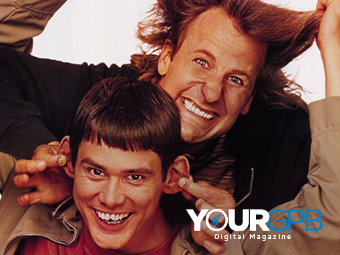 The following Article is from Your GPB Digital Magazine. Click here to download the iPad App.
SAY GOODBYE TO THE SUMMER OF 2013! WAIT, DID WE HAVE A SUMMER? We definitely experienced the heat, but it seems like the sun missed the memo to come out with the rainy days out numbering the bright ones. Regardless of the confusion of seasons, movie productions powered on across the state, rain or shine!
My excitement for what is to come can hardly be contained through words! Jim Carrey and Jeff Daniels are back together on the big screen for "Dumb and Dumber To" (nope, that is not a typo)! Carrey and Daniels have both signed on to reprise their roles of Lloyd Christmas and Harry Dunne. Bobby and Peter Farrelly, who wrote and directed the first film back in 1994, will co-direct and co-produce the sequel, and they are bringing back the legacy right here in Atlanta! The comedy is set to begin filming in September with a release date in the summer of 2014. Another perk to the comedy being filmed in Georgia – open jobs! According to the Georgia Film, Music, and Digital Entertainment Facebook page the film has started accepting resumes for all crew positions. If interested, email your resume to ddtoprod@gmail.com. If you happen to work on set or see Lloyd and Harry around town, send us a picture to yourgpbeditor@gpb.org.
The phenomenon that is "The Hunger Games," continues to grow in Georgia. The anticipated sequel "Hunger Games: Catching Fire," filmed in Atlanta, hits theaters November 22, while the series' next movie, "Mockingjay," will start filming in Georgia in the near future. Stay tuned for more details in the coming months!
There are so many exciting projects ahead, including new movie studios being built! We hope to tour some of the sites and bring you the latest. As always, be sure to like our Facebook page to learn about our programming along with a variety of statewide happenings. While you are there, make sure to like the Georgia Film, Music, and Digital Entertainment Facebook page to learn about the latest entertainment projects coming to Georgia and find information about casting calls and other opportunities that may interest you!
Secondary Content
Bottom Content