Section Branding
Header Content
TWIA (This Week In Augusta) Week of 07/17/17 | Sounds of Summer: Birdsong, Music in the Air
Primary Content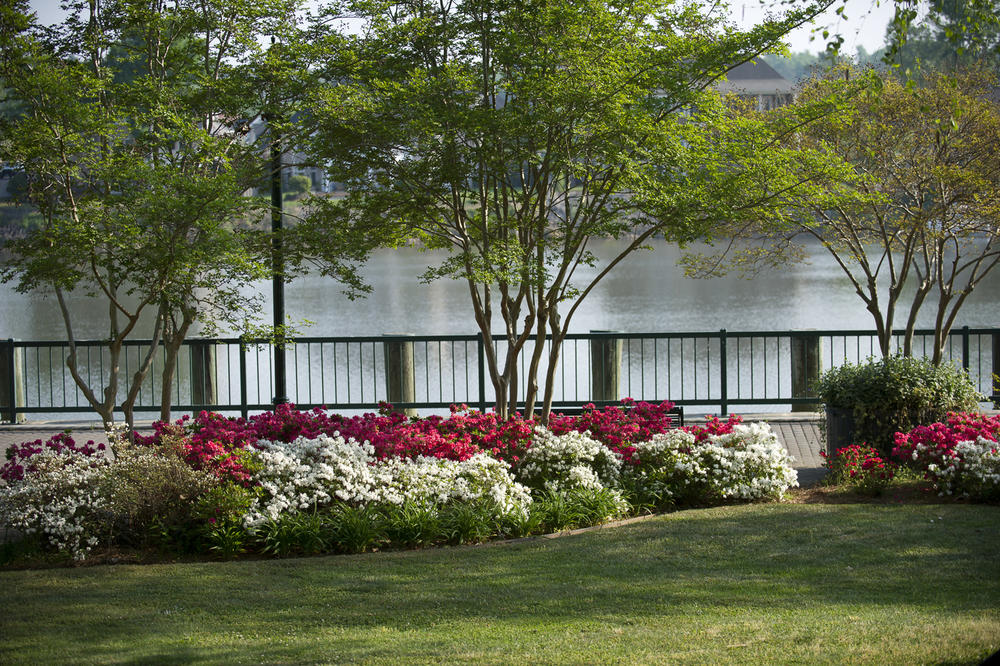 (Event Date: Mon 07/17)    The Civil War Round Table of Augusta holds their monthly meeting tonight at 6pm. It takes place at Goodwill's Snelling Center on Washington Road at Fury's Ferry. Monday's guest presenter is Matthew Borowick, an Associate Vice President at Seton Hall University. He'll be discussing  the "Court-Martial of Fitz John Porter" who, after the Battle of Second Manassas, was blamed for the Union defeat. Details at Civil War Roundtable Augusta GA .com
(Event date: Wed 07/19)   This week's Super Awesome Story Time at the Book Tavern features Chelsea from the Morris Museum of Art reading Meet Me at the Art Museum by David Goldin. The free event takes place this Wednesday morning at 10:30 with cookies and juice provided. An art craft follows the reading. The Book Tavern is located at 936 Broad Street downtown. More info at booktavern.com on the Calendar page.
(Event Date: Thu 07/20)   The Build a Better World Book Club meets Thursday at 6pm to discuss Book Three of John Lewis's graphic novel series, March. The books are about the Selma Campaign during the Civil Rights Movement. The book club meets at the Augusta Richmond County Public Library downtown on Telfair Street.  More info on the "Locations & Events" tab at ARCPLS.Org.
(Event date: Thu 07/20)   Friday evening, it's "The Forgotten Remembered" auction with proceeds benefiting When Help Can't Wait and its Ministry to Nursing Home Residents. Doors open at 6pm for a silent auction and reception with refreshments; the Art and Antique live auction begins at 7. The free event takes place at the Unisys Building located at #1 7th Street. You can learn more at WhenHelpCantWait.com
(Event Date: Fri 07/21 )   Friday afternoon at 1, The Aiken County Library continues their "Dog Days of Summer Movie Series".  The free weekly event features films about--you guessed it--dogs. This week's film is "Hachi", a heart-warming true story of love and loyalty starring Richard Gere. The film is being shown at The library, 314 Chesterfield Street Southwest in Aiken. Additional information is available under the Events calendar tab at ABBE hyphen Lib.org. 
(Event date: Fri 07/21)   This Friday afternoon, it's All About Birds from 1 to 3pm at Mistletoe State Park in Appling. The park's Friday Summer Fun series lets kids play in nature with guidance from a local Naturalist. Water and sunscreen recommended for this kid-friendly nature adventure. More details including directions available online at http://www.gastateparks.org/mistletoe
(Event Dates: Fri-Sun 07/21-23)   CANCELLED -- The 31st Annual Augusta Southern Nationals drag boat race
(Event date: Sat 07/22)   This Saturday from 10 to 3, it's the 2nd Annual Aiken Unity Day Festival—a free one-day music and fun fest. The event features live music performed by multiple artists, a backpack giveaway, food and games, and proceeds help fund the Unity Initiative's mentoring and youth leadership development programs. The location is Aiken's Perry Memorial Park. . Details, including directions, online at https://theunityint.com/unity-day-festival
(Event Date: Sat 07/22)   Helms College presents Kids in the Kitchen--a class where chefs will help young aspiring chefs get on the right track with basic cooking skills. It's this Saturday at 10am at Helms College on Washington Road. Pre- registration is required. Additional information is available under the Register tab at helmscontinuingeducation.com
(Event Date: Sun 07/23)   The City of Augusta presents the Candlelight Music Series featuring the American Jazz Combo. It's this Sunday at 7:30 p.m. at the Augusta Common located between Reynolds and 8th Streets. Additional information is available at the event calendar on augustaga.gov.
Secondary Content
Bottom Content