Section Branding
Header Content
TWIA (This Week in Augusta) | Week of July 4th!
Primary Content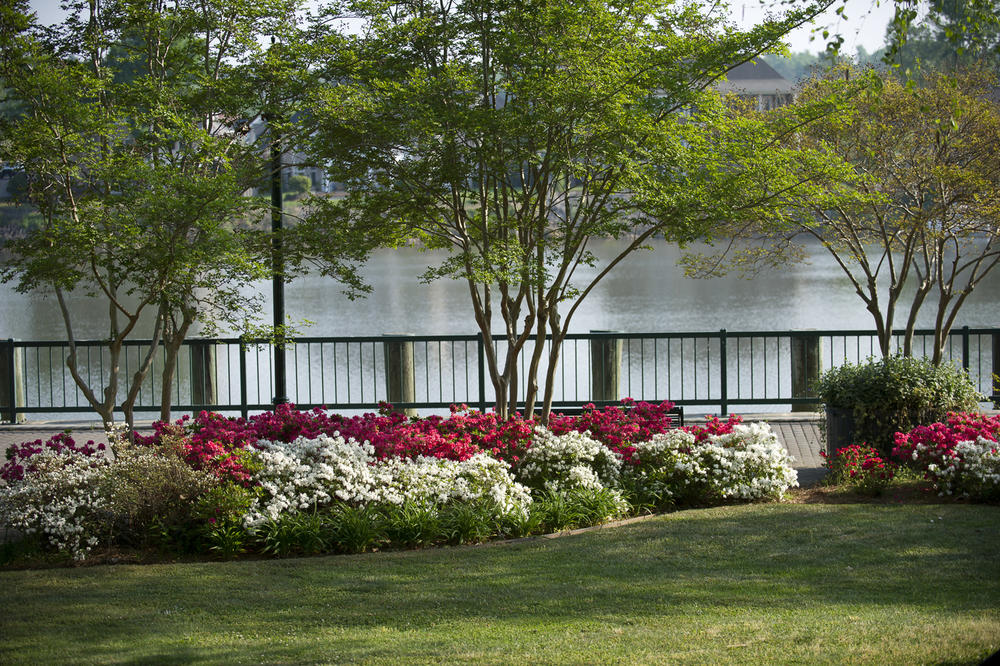 (Event Date:  Tue 07/04)   8pm July 4th, The Augusta-Richmond County Public Library is hosting a fireworks viewing event on the patio of the Headquarters Branch downtown on Telfair Street.  Attendees are going to enjoy hors d'oeuvres and music while enjoying a spectacular view of the down town fireworks.  Proceeds benefit The Friends of The Augusta Library. Tickets and info at ARCPLS.Org slash Fireworks.
(Event date: Thu 07/06)   On Thursday, North Augusta's Music in the Park series continues with the music of the 246th Army Band--The Band of the Palmetto State. In addition to their South Carolina performances, the band performs around the world. This week, it's patriotic music in celebration of Independence Day. Showtime: 7pm. The park is located at 495 Brookside Avenue, adjacent to the Community Center. More info at NAArtsCouncil.com
(Event Date: Thu 07/06)   Thursday afternoon at 1:00, The Aiken County Library, located at 314 Chesterfield Street SW, hosts "Cool Coloring for Grown Ups". It's for people over the age of 18 who enjoy  a relaxing  afternoon of creativity. Attendees bring their own coloring pens and pencils. Coloring sheets and refreshments are provided. Participation is free, but registration is required.  More info on the calendar tab at ABBE-hypen-Lib.org.
(Event Date: Wed 07/06)   The SPCA Albrecht Center for Animal Welfare is hosting a "Yappy Hour" Wednesday afternoon at 6pm. The event includes an open dog park, live music, food on the grill and a cash bar. Human and canine friends are invited to this free event.  Albrecht Center is located at 199 Willow Run Road in Aiken.  Additional info at Let Love Live.Org
(Event Date: Fri 07/07)   Friday afternoon at 4, The Jessye Norman School of The Arts, 739 Green Street in downtown Augusta,  presents, "Art on the Greene". This free, family friendly event includes rock painting, collage making, yoga, a dance party, and live music performances on Greene Street. The goal is to raise a few dollars to make painted, playable pianos available to the public. More info on the calendar page at Jessye Norman School.org.
(Event date: Sat 07/08)   You can take in the flora and fauna along the wetlands trails of Phinizy Swamp Nature Park by bike--this Saturday from 9:30 to noon. The gentle, guided bike ride is through 7 miles of trails and open to both children and adults. Helmets are required, along with your own bike. The ride begins at the Nature Park's Visitors Center located at 1858 Lock and Dam Road. More info online at PhinizyCenter.org
(Event Date: Sun 07/09)    Art and Soul Painting Parties and Classes presents Open Door Hanger Class. Enjoy this fun afternoon decorating your favorite cute door hangers. It's this Sunday at 2 p.m. at Art and Soul located in Martinez Georgia on Washington Road. Food and beverages are welcomed. More information is available at the Art and Soul Facebook page.
(Event Date: Sun 07/09)   The Morris Museum of Art host Artrageous Family Sunday Bubble Party. Enjoy watching Totally Spherical create unbelievable bubble formations on the Augusta Riverwalk. Afterwards you will produce your own bubble kit to take home. It's this Sunday, at 2pm at the Morris Museum of Art on 1 10thStreet on the second floor. Additional information is available at themorris.org.
(Event date: Fri 07/10-21)   This month, it's a great opportunity for youngsters between the ages of 12 and 18 to be a part of Creative Impressions' Summer Music Workshop under the guidance Trey McLaughlin, Augusta's multi-talented musician, composer, singer and teacher. The event challenges youth to become both better musicians and individuals while reinforcing performance concepts and fine-tuning techniques. This year's workshop takes place July 10th through 21st at St. Alban's Church on Lumpkin Road. Registration and details online at Creative-Impressions.org/
(Event date: Fri 07/15)   Next Saturday, July 15th, it's time for Georgia's original Triathon, Duathlon and Aquabike race series taking place at Mistletoe State Park in Appling. It's the 17th annual "Tri the Parks" event, with races featuring your choice of a tri, du or aquabike. Registration cutoff is this Friday. Online r egistration and event details online at tribluesky.com.
Secondary Content
Bottom Content