Section Branding
Header Content
TWIA (This Week In Augusta) Week of 06/29/17
Primary Content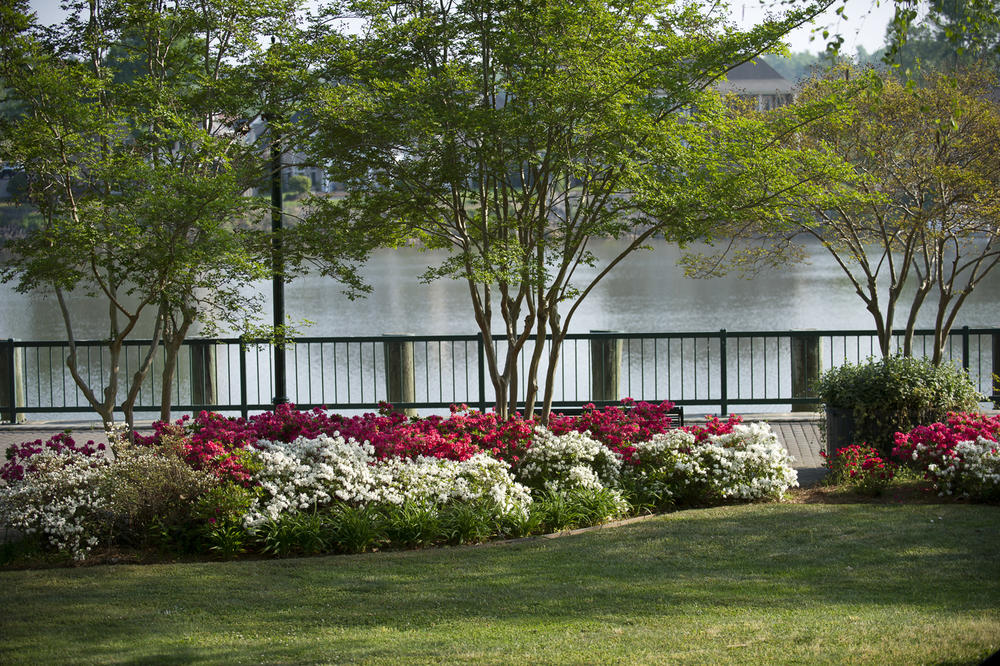 (Event date: Tue 06/27)   Tuesday night, it's the final concert in the great outdoors behind the Appleby Library. The season wraps with a Musical Open Night event in the garden, hosted by Brother Trav. Picnics, blankets and lawn chairs are all you need to enjoy the music and camaraderie at Walton Way and Johns Road in the library's beautiful garden. More info online at arcpls.org/eveningsinappleby.
(Event Date: Mon 06/26)   Monday night at 8, Le Chat Noir presents "Tales from the Box", an improv comedy show that explores our life experiences and creates common ground by making fun of all of them equally. Le Chat is located at 8th and Ellis downtown. Additional information is available at LCN Augusta.com.
(Event Date: Wed 6/28)    Augusta Entertainment presents Paw Patrol Live, Wednesday at 10am and 6pm, at Bell Auditorium on Telfair Street Downtown. Based on the popular children's TV show, the live version is targeted at children up to the age of 6. It's the story of the day of the Great Adventure Bay Race between Adventure Bay's Mayor Goodway and Foggy Bottom's Mayor Humdinger, but Mayor Goodway is nowhere to be found. Paw Patrol to the rescue!  Tickets and additional information available at Augusta Entertainment Complex.com.
(Event Date: Thu 06/29)  Thursday afternoon at 4, The Aiken County Historical Museum presents their Liberty Week Lecture. The free event, featuring Doug MacIntyre from The South Carolina Historical Society, examines South Carolina's role in the American Revolution. The museum is located at 433 Newberry Street SW in Aiken. Information is available on the news and events tab at Aiken County Historical Museum. Org. 
(Event date: Thu 06/29)   This week's Music in the Park concert features guitarist, singer-songwriter Phillip Lee. The free hour-long outdoor concert takes place in North Augusta's Maude Edenfield park, located at 495 Brookside Avenue, adjacent to the North Augusta Community Center. You can bring a chair or a blanket and enjoy Phillip Lee's signature sound from 7 to 8pm. All Music in the Park concerts are free and family friendly. More info, including future event dates, online at NAArtsCouncil.com.
(Event Date: Fri 06/30)    Fort Gordon welcomes everyone to the Independence Day Celebration with special Guest Randy Houser. You can enjoy food, music, kiddie carnival rides, fun family activities and so much more. Everyone is welcome to bring lawn chairs and blankets to get comfy for the fireworks show. It's this Friday evening at 5 at Barton Field located on Rice Road. More Information is available at Fort Gordon.com/events.
(Event Date: Fri 06/30)   Augusta Canal presents the Moonlight Music Cruise featuring Blues/ Classic Rock Guitar artist Jeff Liberty. It's this Friday evening at 7. The event features live music aboard a 1 1/2-hour Petersburg boat tour that departs from the Augusta Canal Discovery Center at Enterprise Mill on Greene Street. Pre-registration is required. Additional information is available at augustacanal.com.
(Event Date: Sat 07/01)   USC Aiken Convocation Center hosts the Loomis Brothers Circus "20-years of Tradition" show this weekend. This 3-ring circus includes elephants, tigers, clowns, acrobats, aerialists and more. In addition to the show tonight, three shows are scheduled on Saturday. The USC Aiken Convocation Center is located on Champion Way in Graniteville.   Additional information is available on the Loomis Circus Facebook page and at Loomis Circus.com.
(Event date: Tue 07/04)   The annual "Yankee Doodle Dash" takes place Tuesday, July 4th from 8-10am. It features a 5k and a 10k race on the Augusta Canal Tow Path in a Bare Bones race format—no race shirt and limited race categories. The location is the Savannah Rapids Pavilion at 3300 Evans to Locks Road in Martinez. More info online at AugustaStriders.com.
(Event date: Tue 07/04)   It's time for the annual Star Spangled Fourth concert and celebration at Saint Paul's Church on the river in downtown Augusta. This year, special guest, tenor Daniel Rodriguez, joins the Independence Day Chorus and Orchestra, directed by Keith Shafer. The popular July 4th celebration had been a standing-room-only event for years, so tickets go fast! You can find ticket info for the concert as well as the Afterglow Party online at RiverwalkSeries.com.
Secondary Content
Bottom Content