Section Branding
Header Content
TWIA (This Week In Augusta) Week of 06/19/17 | Arts Awards, Music in the Park, Full Moon Hike, More...
Primary Content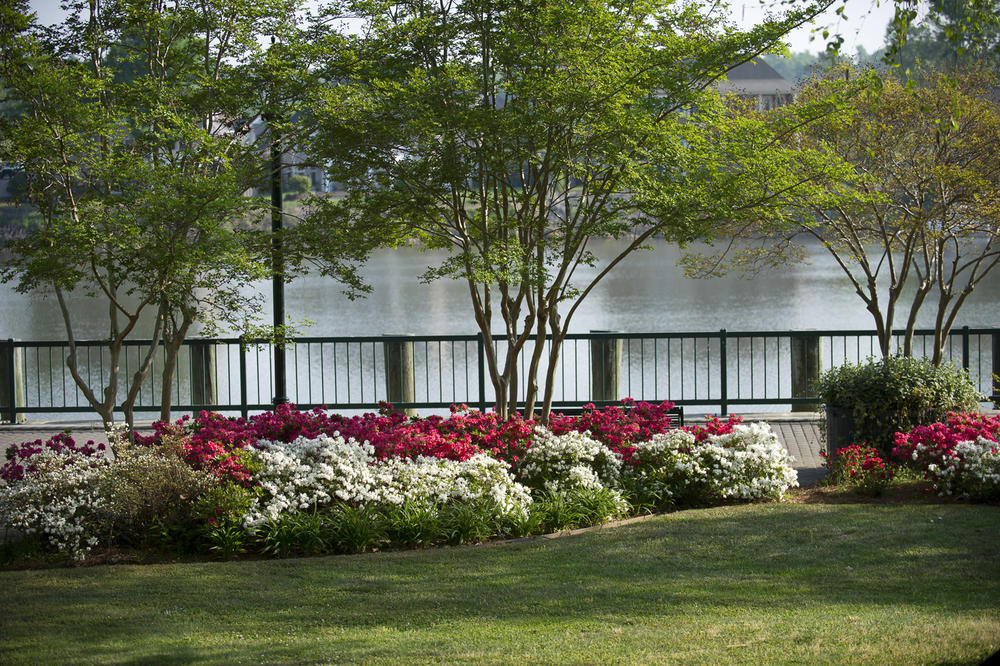 (Event date: Tue 06/20)   It's another night of music in the great outdoors in the Appleby Library Garden. This week, the featured performers are Augusta's own Eryn Eubanks and the Family Fold featuring their phenomenal bluegrass and contemporary Christian musical talents. Showtime Tuesday is 8pm for this free event. The location is Walton Way at Johns Road. More info at arcpls.org/eveningsinappleby
(Event Date: Wed 06/21)   The Diamond Lakes Branch library has a special event targeted at 12 to 17 year olds tomorrow afternoon at 5pm. Called "Unplug and Play" it's an invitation to turn off the electronic devices and enjoy some unplugged fun. Diamond Lakes Branch is located at 101 Diamond Lakes Way in Hephzibah. Registration and information is available on the events and location tab at ARCPLS.Org
(Event date: Thu 06/22)   You can be a part of the 2017 Greater Augusta Arts Council's Arts Awards Celebration this Thursday at 6pm at the Enterprise Mill Events Center. Limited tickets are available for this ceremony honoring Augusta Arts stars and including dinner. For more info--including a list of this year's winners--you can visit augustaarts.com
(Event date: Thu 06/22)   Coming to North Augusta's Music in the Park Series this Thursday, it's the vibrant music of a tight, five-piece band out of Spartanburg, South Carolina: Backline Bluegrass. The quintet features traditional and modern fare played on mandolin, banjo, guitar, dobro and bass, with a focus on careful arrangements and vocal harmonies. You can learn more at https://www.naartscouncil.com/music-in-the-park
(Event date: Sat/Sun 06/24-25)   The 2017 US Rowing Southeast Masters Regional Championships take place this Saturday and Sunday at Augusta's Lake Olmstead. The teams represent the Southeast Region, one of four regional championships culminating in the US Rowing Masters National Championships held in August. Spectators are welcome and admission and parking are free. Events begin at 7am Saturday; 9:30 Sunday. Details online at USrowing.org.
(Event Date Sat 06/24)  The annual Soul Food Festival is this Saturday at The Lady Antebellum Pavilion on Evans Town Center Blvd.  The event, which travels to various cities across the country each year, is designed to bring families together in an outdoor social setting for great food, live music, and important information concerning health & Wellness, Technology, Financial Literacy and Career Building. Additional information, including ticket prices, is available at  ILoveSoulFood.Com.
(Event Date Sat 06/24)  Antonio G. Wells Entertainment presents their stage play, Why Am I Still Single, Saturday evening at 7pm at Augusta University's Maxwell Theatre. More information available online at Augusta.UniversityTickets.com.
(Event Date: Sat 06/24)  This Saturday, the Ruth Patrick Science Education Center at USC-Aiken presents "Ancient Sky Lore". It's an exploration of how shadows in space cause phases of the moon and eclipses. The program runs from 8 til 9 pm. USC-Aiken is located on University Parkway in Aiken. More information, including admission fees, is available at USCA.edu/events.
(Event Date: Fri 06/23)    Tonight at 9, Phinizy Swamp Nature Park hosts a full moon hike.  The swamp comes alive at night with the calls of tree frogs, barred owls and more of nature's wonders. Participants should meet at the visitors center, 1858 Lock and Dam Road near Augusta Regional Airport, wearing comfortable closed toed shoes. The event is suitable for adults and children, and strollers are welcome. More info at Events.augusta.com.
(Event Date Sat 06/24)  The Harlem Arts Council presents a basket weaving class this Saturday morning at 10am at the Harlem Arts Council on North Louisville Street. Additional information available at HarlemArtsCouncil.org.
Secondary Content
Bottom Content