Section Branding
Header Content
TWIA (This Week In Augusta) Week of 06/12/17 | Bruce Hornsby, Hank Williams Jr, Tedeschi Trucks Band, Moonlight Music, Father's Day Gala, More!
Primary Content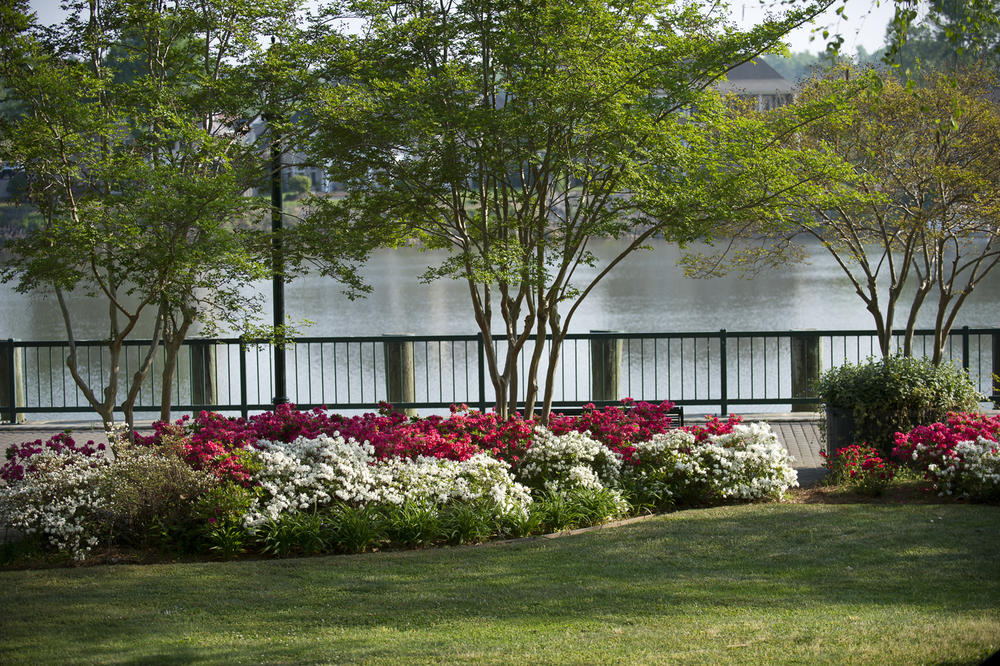 (Event date: Tue 06/13   Augusta Entertainment presents The Tedeschi Trucks Band in concert Tuesday night at The Bell Auditorium on Telfair Street in downtown Augusta. Showtime is 8pm. The Grammy-winning American Roots rock group--which is touring in support of their 3rd studio album, "Let Me Get By"--features the blues-soaked vocals of Susan Tedeschi and the virtuosic guitar licks of Derek Trucks. Tickets and info at AugustaEntertainmentComplex.com.
(Event date:  Wed 06/14)   A big event for equestrian enthusiasts on Wednesday. Aiken's Stableview Farms hosts their Summer Solstice Dressage from 8 'til 4. This is a USEF/USDF Recognized level-two championship qualifier dressage show. Stable View Farms is on Stable Drive in Aiken. More info at  StableviewFarm.com
(Event date: Thu 06/15)   Coming to North Augusta's Music in the Park series this Thursday, it's classic rock-n-roll duo Double D. Dennis Hall and Denny Kotz have been entertaining Augusta area audiences for over ten years, and Thursday's performance marks a return visit to The Maude Edenfield Park located at 495 Brookside Avenue. The free event is family friendly, and you're invited to bring a chair and blanket as you enjoy music in the great outdoors. More info online at https://www.naartscouncil.com/music-in-the-park
(Event date: Thu 06/15)   It's time to make some world-class musical noise in Evans this Thursday as Bruce Hornsby and the Noisemakers perform in the great outdoors at the Columbia County Amphitheater. It's a special evening of superb talent featuring inimitable Bruce Hornsby classics and new compositions, plus performances by special guest artists. Doors open at 6; the show runs until 10pm. The amphitheatre is located behind the Evans Library at 7022 Evans Town Center Boulevard. Tickets and talent details online at the Friends With Benefits website—that's FWBpro.com
(Event date:  Fri 06/16)   The Morris Museum of Art continues their "Art At Lunch" series this Friday from noon 'til 1. The featured guest is Tennessee-based glass artist Tommie Rush. She'll be discussing her work, including a piece installed in the museum's current glass exhibition. Pre-registration is required since a catered lunch is included with the participation fee. More info on the calendar tab at TheMorris.Org.
(Event date:  Fri 06/16)   The Augusta Canal presents the Moonlight Music Cruise featuring American Folk singer-songwriter Angela Easterling. It's this Friday evening at 7pm. The event features live music aboard a 1 1/2-hour Petersburg boat tour that departs from the Augusta Canal Discovery Center at Enterprise Mill on Greene Street. Pre-registration is required. Additional information is available at AugustaCanal.com.
(Event date:  Fri 06/16)   Augusta Entertainment presents Hank Williams, Jr. in concert Friday evening at 8pm at James Brown Arena in downtown Augusta. Williams is known for his blend of southern rock, blues and country. Tickets and additional information are available at  AugustaEntertainmentComplex.com.
(Event date: Sat 06/17)   Aiken Center for the Arts presents Pet Portraits. This step-by-step painting class shows you how to transform a photo of your pet into a work of art. It's Saturday morning at 10am at the Aiken Center for Arts on Laurens Street Southwest. Supplies are provided. Additional information is available at AikenCenterForTheArts.org.
(Event date: Sun 06/18)   It's Father's Day this Sunday and time for the 10th Anniversary Father-Daughter Gala at Augusta's Legends Club. In celebration of the special bond between fathers and daughters, this elegant annual event features dancing, dining, and fine entertainment. And the 10th Anniversary Gala proceeds support the Augusta Warrior Project. Seating begins at 4pm; the program starts at 5. Tix and more details online at EventBrite.com under Father-Daughter Gala.
(Event date: Mon 06/19)   This Monday, The Hopelands Concert Series presents a group of nine Aiken natives performing a mix of musical numbers featuring a wide variety of crowd-pleasing covers. The talented ensemble—part of last year's Christmas in Hopelands series—hits the Windham Performing Arts stage at 7pm. Attendees are encouraged to bring blankets and lawn chairs to this free event taking place at 135 Dupree Place in Aiken. More info online at CityOfAikenSC.gov.
Secondary Content
Bottom Content