Section Branding
Header Content
TWIA (This Week In Augusta) Week of 05/29/17 | CSRA events as we head into summertime
Primary Content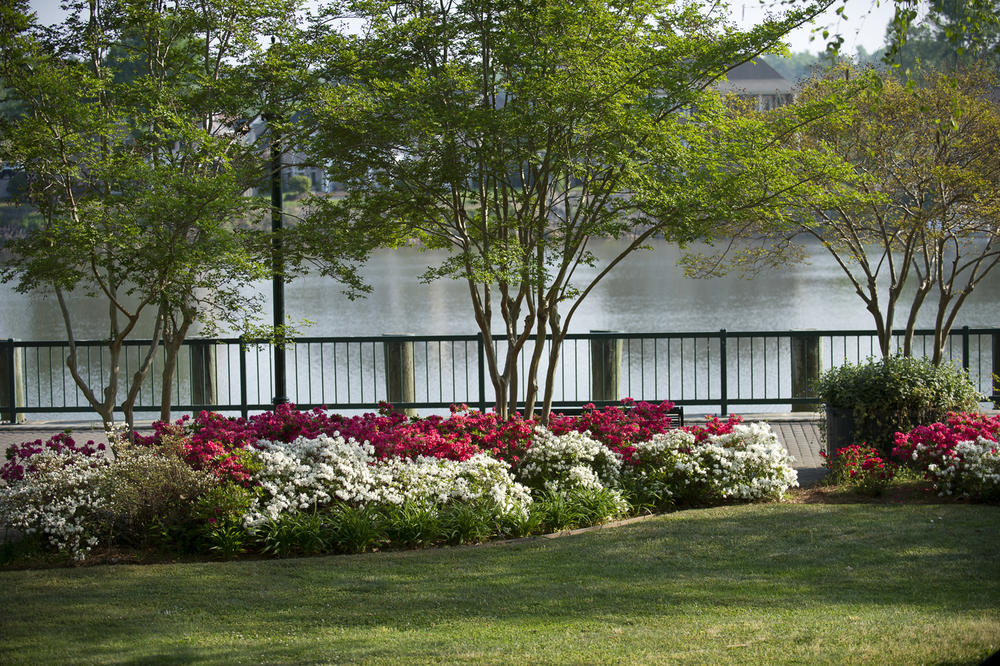 (Event Date: Tue 05/30)   The 63rd Annual Evenings In Appleby Garden Concert Series continues Tuesday evening at 8pm with featured artist, The American Jazz Combo. Lawn chairs and blankets welcome, and special prizes are awarded for the best lawn party décor. Admission is free. The Appleby Garden is located behind the Appleby Branch Library at 2260 Walton Way. More info on the Evenings In Appleby Gardens" facebook page
(Event date: Thu 06/01)   Returning to North Augusta's Maude Edenfield Park this Thursday, it's the John Kolbeck Trio. The group showcases a mix of country, Motown, beach and more, performing primarily on bass and guitar. As always, attendance at the series is FREE with performances beginning at 7pm. The park is located at 495 Brookside Avenue. More info at naartscouncil.org
(Event Date: Thu-Sun 06/01-04)   The Augusta Sports Council hosts USA Cycling's Masters Road National Championships Thursday through Sunday The four-day event takes place in Downtown Augusta, at Fort Gordon and at the Strom Thurmond Dam in Columbia County. A complete schedule, include race times, course maps, and associated events is available at USACycling.org.
(Event Date: Fri 06/02)   The Morris Museum's "Films on Friday" series continues this week with a showing of the 1961 movie, "The Roman Spring of Mrs. Stone", starring Warren Beatty, Vivian Leigh, and Jill St. John.  It's the story of an aging actress who falls for a young gigolo after her husband suddenly dies.  Show time is 2pm and admission is free.  The Morris Museum is located at 10th and Reynolds in downtown Augusta.  More info at The Morris.Org 
(Event dates: Fri-Sat 06/02-03)   This weekend, it's the Friends of the Columbia County Libraries BOOK SALE. The event takes place Friday through Sunday at the Columbia County Library with proceeds benefiting the Greater Clarks Hill Regional Library System. The location is 7022 Evans Towne Center Boulevard. You can learn more online at gchrl.org
(Event Date: Sat 06/03)  The Georgia Cancer Center presents the 2nd Annual Cecil Herrin Men's Cancer Walk. It's Saturday at the Columbia County Amphitheater, behind the Columbia County Library on Evans Towne Center Blvd. Registration is at 8 a.m. All funds raised benefit the Cecil Herrin Men's Cancer Awareness Walk Fund. More information is available at giving.augusta.edu/cecilherrin.
(Event date: Sat 06/03)   Get ready to Run for the Hills this Saturday beginning at 8am at North Augusta's Greystone Preserve. The 5k course runs through a stunning landscape, along creeks and over mountainous terrain. All proceeds from the Run for the Hills 5k benefit natural preservation. Registration, directions and more online at CSRLT.org/events
(Event Date: Sat 06/03)   Evans Towne Center Park is the site for the annual Summer Beach Blast this Saturday. The event features live music, island food, and a real sandy shore. It's like taking a trip to an ocean beach without the 3 or 4 hour drive! The event runs from 5-11pm at Evans Towne Center Park on Evans Towne Center Blvd. Additional information is available at SummerBeachBlast.com.
(Event date: Sun 06/04)   You can enjoy the music of Maurice Duruflé performed by the Cecilia Ensemble this Sunday at 4pm. It's an afternoon of beautiful music including Duruflé's Requiem (Opus 9) for choir and organ. Award-winning Russian organist, Anna Orlova, performs her American debut. The location is Augusta's Reid Memorial Church located on Walton Way at Johns Road. Tickets and details online at TheCeciliaEnsemble.com/
(Event date: Tue 06/07)   Coming up on Tuesday, it's the Kendrell Germany Trio in performance outdoors in the Appleby Garden. The Trio performs as part of the Evenings in the Appleby garden Concert Series located behind the Appleby Branch Library on Walton Way at Johns Road. Performances betin at 8 and you can bring a chair or borrow one for donation. More details about the series, including upcoming performances, can be found at outreach.arcpls.org
Secondary Content
Bottom Content