Section Branding
Header Content
TWIA (This Week In Augusta) week of 05/22/17 | Cotton Ball, Mike Frost, Memorial Day Weekend events
Primary Content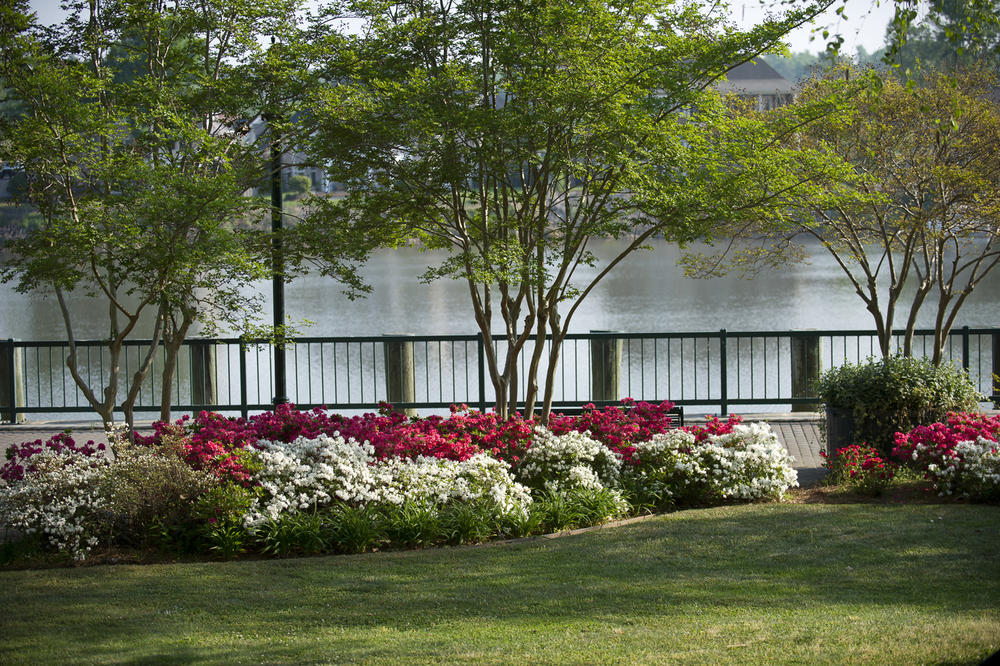 (Event Date: Tue 05/23)   The Augusta-Richmond County Public Library Headquarters Branch presents Free Movie Tuesdays. Tuesday afternoon at 5:30, It's Brad Pitt starring in "Allied", a movie about two World War Two operatives who fall in love during a particularly risky mission, while never revealing their true identities. The library is located at 823 Telfair Street downtown.  More info at ARCPLS.org .
(Event Date: Tue 05/23)   Tuesday evening at Twin Gables located at 920 Milledge Road, it's the 2017 Historic Augusta Cotton Ball from 6:30-9:30pm. This annual membership garden party takes place at the residence of Augusta University's President and First Lady and features great food, mint juleps and live music. Admission to the Ball is by current, new or renewing membership in Historic Augusta. More info at HistoricAugusta.org
(Event Date: Thu 0525)    Ft. Gordon presents their Warrior Remembrance Ceremony Thursday at 1:30.  It pays honor to those who have sacrificed all in order to preserve America's freedom and liberty. Attendees are requested to dress in uniform or business attire. The ceremony takes place at Ft. Gordon's Conference and Catering Building 18402 on 19th Street. Additional info on the events tab at FortGordon.com  .
(Event Date: Thu 05/25)   This Thursday at 7pm, it's the Mike Frost Band performing in the great outdoors at North Augusta's Maude Edenfield Park. The concert continues the FREE "Music in the Park" series featuring favorite acts in a family-friendly atmosphere. Blankets and chairs recommended. The park is located at 495 Brookside Avenue, adjacent to North Augusta's Community Center. More info online at NAArtsCouncil.org
(Event Dates: 05/26–6/14)    The Aiken Community Playhouse presents the warm-hearted interactive who-dun-it—"The Mystery of Edwin Drood"--weekends now through mid-June. It's the story of a choirmaster who falls in love with one of his music students, who happens to be engaged to the choir master's nephew. The Aiken Community Playhouse is located at 126 Newberry Street SW. More info at AikenCommunityPlayhouse.com
(Event Date: Sat 05/27)   This Saturday at 1pm--as part of the Augusta Museum of History's "World War I and America" project—the Museum presents the "World War I Impact on the River Region." The FREE presentation is conducted by Steve Rauch--US Army Signal Corp historian at Ft. Gordon—and highlights Camp Hancock and Barnes Field. Additional info available online at AugustaMuseum.org
(Event Dates: Sat 05/27)   Augusta Choral Society's annual Memorial Weekend Concert takes place this Saturday at 7:30pm at Sacred Heart Cultural Center in downtown Augusta. It's the Choral Society's musical tribute honoring and recognizing the sacrifices of American service men and women. The evening features a Color Guard as well as select readings. Tickets and more information online at AugustaCS.org
(Event Date: Mon 05/29)   Monday is Memorial Day, and it's also the day of the annual "Wear Blue: Run to Remember". Partnering with local non-profits, runners and walkers are invited to support the event by pledging their miles in honor of service members killed in the global war on terror. Information about pledging your miles or participating in Georgia's "Run to Remember" event is available at WearBlueRunToRemember.org 
(Event Date: Mon 05/29)   The Aiken Civic Ballet presents its Hopelands Gardens Performance on Monday, May 29th at 7pm. The event takes place at the Gardens on the Windham Performing Arts Stage. Chairs and blanks are recommended. The venue is located at 135 Dupree Place in Aiken. In case of rain, the event moves indoors to the Odell Weeks Center at 1700 Whiskey Road. More info online at VisitAikenSC.com/calendar
(Event Date: Fri 06/02)   Next Friday at 6:30, The Arts & Heritage Center of North Augusta presents "Dinner En Blanc" on the Center's terrace. Tables, chairs, tablecloths, tea, lemonade and water are provided. Attendees bring a picnic dinner, cutlery, glassware and dinnerware and arrive dressed in all white. Prizes for the most beautiful table design. Tickets are limited and available at The Arts & Heritage Center, 100 Georgia Avenue in North Augusta. More info at ArtsandHeritage Center.com.    
Secondary Content
Bottom Content