Section Branding
Header Content
TWIA (This Week In Augusta) Week of 04/24/17 | Alice Cooper, Rubber Soul, Dance ParTEE, Space Apps, More!
Primary Content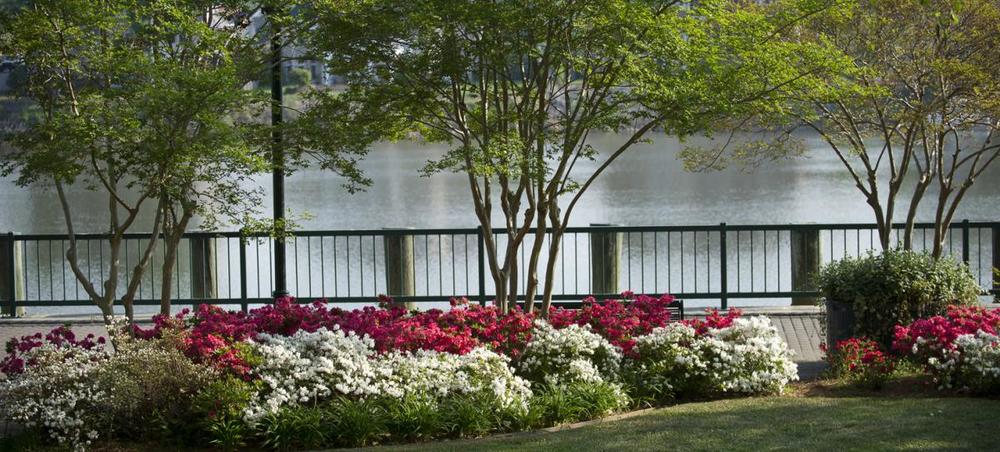 (Event date: Thu 04/27)   Augusta's Imperial Theatre presents "Deconstructing the Beatles"—the film series by composer, producer and Beatles aficionado Scott Freiman. The series continues this Thursday with an educational journey into the Beatles' groundbreaking techniques in creating their 1965 album, "Rubber Soul" featuring the hits "Norwegian Wood" and "Nowhere Man." Showtime, 7:30pm. Tix and more info at imperialtheatre.com.
(Event date: Thu 04/27)   Thursday, Aiken Performing Arts presents The 3 Redneck Tenors and their musical comedy featuring classically trained musical veterans combining down home laughs with big city music! The talented trio reminds us that in life, it is not just the destination, it's the journey. Showtim: 7:30pm at USC Aiken's Etherredge Center. Tix and info at etherredge.usca.edu
 (Event Date: Tue 4/25)   Tomorrow evening at 7, The Davidson Fine Arts Magnet School presents their Spring Band Concert. The annual showcase features a variety of modern and classical favorites interpreted by the student musicians. Davidson is located at 615 12th Street in Augusta. More information is available on the news and events tab at rcboe.org/Davidson.
(Event Date: Thurs 04/27)   Davidson fine arts presents their annual film festival, featuring two screenings of student produced short films, as well as other various pieces. This event is happening tomorrow from 3:45 to 7pm. For more information, you can visit rcboe.org/Davidson.
(Event date: Fri 04/28)   This weekend, you can be part of NASA's 2017 Space Apps Challenge taking place at Augusta's Clubhouse on Telfair Street. The free event is open to ages 14 and up with prizes awarded to winners in the Youth and Adult categories. Beginning Friday at 6pm with "Project Launch Pad"--and continuing Saturday and Sunday as teams code and develop projects, the adventure culminates Sunday afternoon with project presentations and awards. Schedule and details online at SpaceAppsAugusta.com
(Event Date: Fri 4/28)   ParTee on The Green, Augusta's Masters Week Dance Party has been been rescheduled for this Friday from 5 'til 10pm downtown on the Augusta Common.  It features dance music for all tastes and ages, plus performances by community dance groups, and the community line dance finale. Tickets and additional info at ParTeeAugusta.com.
(Event Date: Sat 04/29)   To celebrate Army Earth Day, Fort Gordon presents the Earth Faire and Spring Flea Market featuring a variety of fun events as well as pet adoptions. This event is happening tomorrow from 9 to 2 at Barton Field on Rice Road. For more information, you can visit fortgordon.com/events.
(Event Date: Sat 4/29)   The Beech Island Historical Society presents their 11th annual Historic Beech Island Tour this Saturday from 10 til 5. The self-guided driving tour includes private homes, churches, cemeteries and other historic places.  he day's activities also include an old fashioned BBQ lunch at the History and Visitors Center. Tickets and information about the tour locations available at BeechIslandHistory.org
(Event Date: Sun 04/30)   The Greater Augusta Arts Council presents the Augusta Premiere of the latest film from Unity Productions Foundation, The Sultan and the Saint, Sunday at 3 at Maxwell Theater on the Summerville campus of Augusta University. The film contains some scenes of violence. More information and tickets available under the calendar tab at augustaarts.com.
(Event Date: Sun 04/30)   Entertainment Complex presents Alice Cooper Sunday at 8 at the Bell Auditorium on Telfair St. Drawing from horror movies and garage rock designed to shock the audience, Alice Cooper creates a horror-themed show full of dark theatrics with electric chairs, boa constrictors, fake blood, and more. More information and tickets available at augustentertainmentcomplex.com.
Don't miss #StraightAJazz Season Finale @AUG_University May 6th!
Secondary Content
Bottom Content