Section Branding
Header Content
TWIA (This Week In Augusta) Week of 08/08/16 | Art Exhibits, Auditions, Comedy, Concerts
Primary Content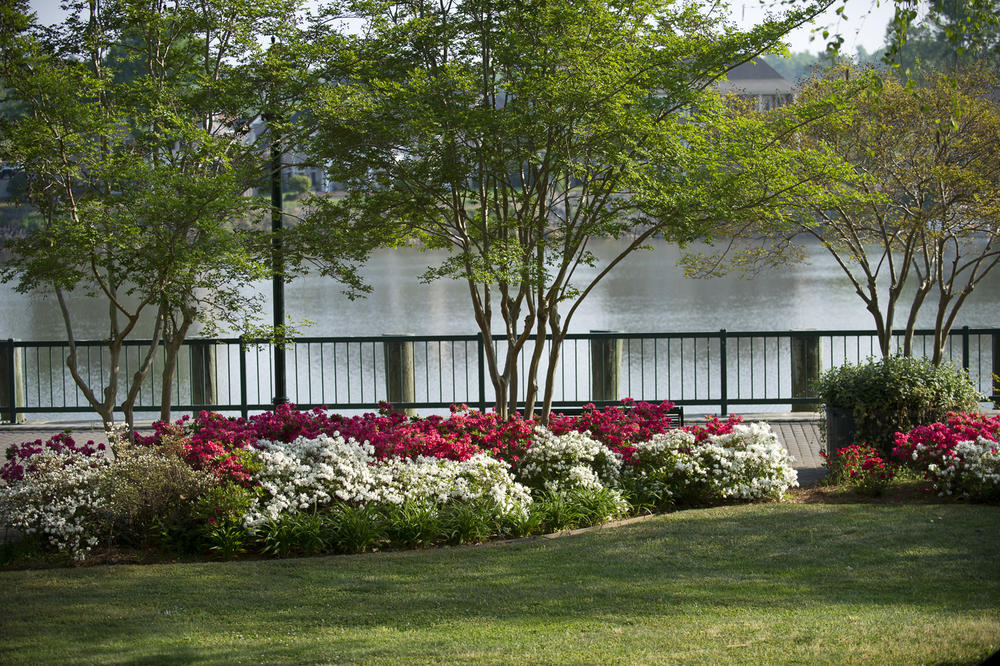 (Mon 08/08)  Here's an opportunity for aspiring actors: The Aiken Community Playhouse is holding auditions for their mid-October production of "Steel Magnolias". There are roles for six women ages 17 to 70. The women in this play are witty, intelligent, and above all, "Real characters". The audition is Monday, 7pm at Aiken Community Playhouse, 126 Newberry Street in Aiken. Additional information is available at Aiken Community Playhouse.com
(Tue 08/09)  Interested in singing with the Augusta Choral Society? You're invited to audition tomorrow at St. Paul's Church from 6 to 7pm. It just takes a few minutes and simple music is provided. The conductor will determine your voice placement, and you can leave with a song in your heart and a season of song in your future. Weekly rehearsals begin on Tuesday, August 16th. More info online at Augustacs.org
(Tue 08/09)  In Aiken, an invitation to "pick your poison". It's Tuesday afternoon from 6:15 til 7:30pm, as the Aiken County Historical Museum raps up their "History On Tap" series for the summer with a presentation by Vern Huffstetler about South Carolina Poison Bottles. It takes place on the 2nd floor of the Aiken Brewing Company, 140 Laurens Street in Aiken. Additional information about the event and admission costs is available at Aiken County Historical Museum.org
(Thu 08/11)  You can explore the artistic world of Rolland Golden tomorrow evening from 6 to 8pm at the Morris Museum of Art in downtown Augusta at 10th and Reynolds Streets. It's the exhibition opening, with a discussion by collection curator Bradley Sumrall from the Ogden Museum of Southern Art in New Orleans, plus exhibition contributor, Andrew Hayes. A reception follows the talk. More info at themorris.org under the Calendar tab.
(Fri-Sat 08/12-13)  Friday morning at 10:30, The Lydia Project is holding a new volunteer orientation. The Lydia Project offers ongoing support and encouragement for women and girls facing any type of cancer. Volunteers can also craft and fill handmade totes for patients. More info about services and volunteer opportunities can be found online at TheLydiaProject.org
 (Sat 08/13)  A workshop for aspiring writers takes place Saturday from 11am 'til 1pm, as the Augusta Literary Festival hosts session number 3 of their Novel Writers Series. This one focuses on "Themes and Conflict". Admission is free and open to the public. It takes place at the main branch of the Augusta Richmond County Library, 823 Telfair Street in Downtown Augusta. Additional information is available at Augusta Literary Festival.org
(Sun 08/14)  Sunday at 7:30, there's a jazz concert at Augusta Common. It's "An evening with Tim Sanders". Guests are encouraged to bring their own seating and refreshments for an evening of great music under the stars. Augusta Common is located at 836 Broad Street between 8th and 9th in downtown Augusta. Additional information is available on the calendar tab at AugustaGA.gov.
(Mon 08/15)  The Augusta Museum of History is getting set for their next "Monday at The Museum". Monday morning from 10 'til 11, the focus is "Summer Fun–Historic Vacations", with children learning about the Bon Air Hotel and the beginning of Augusta tourism. Then, they get to create a summer fan! The museum is located at 560 Reynolds street downtown. Additional information is available on the calendar tab at AugustaMuseum.org.
(Mon 08/15)  Coming to St. Mary on the Hill's Parish Hall this Monday evening at 7:00, it's concert pianist Thomas Pandolfi—performing as part of the Vola Jacobs Memorial Series. The "Washington Post" has described Mr. Pandolfi as "Master of both grand gesture and the sensual line…exquisite…exceptionally articulate." St. Mary's is located at 1420 Monte Sano Avenue in Augusta. Admission is free. More info at stmaryonthehill.org/concert
(Sat 08/20)  You're invited to be a part of Aiken Arts Alive! 2016—next Saturday from 11am to 2pm at the Arts Center. The free event is "Going Wild with Creativity" and features music, crafts, fabulous artwork and special guests including Porkchop Productions and Little Richard the trick pony. It's family-friendly fun filled with creativity. The Arts Center is located at 122 Laurens Street SW in downtown Aiken. More info at aikencenterforthearts.org/events
Secondary Content
Bottom Content