Section Branding
Header Content
TWIA (This Week In Augusta) Week of 06/13/16 | Arts Awards, Film Series, Frankie Valli, more!
Primary Content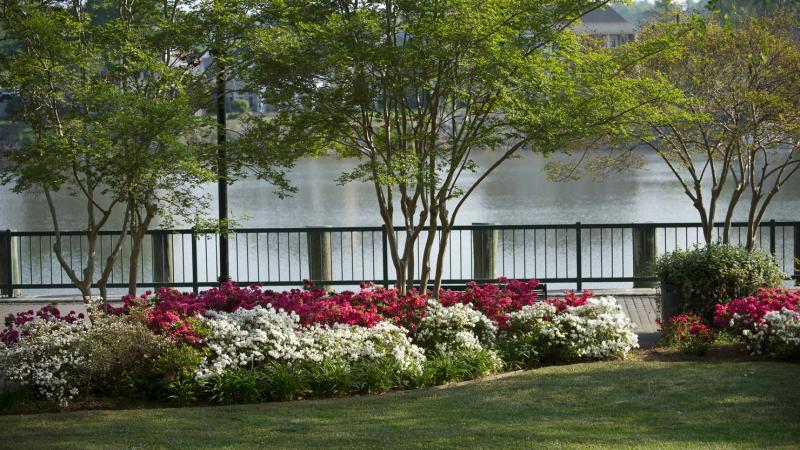 (Wed 6/15) 
The Lucy Craft Laney museum continues their series of senior luncheons this Wednesday from 11:30 til 1pm.  The topic is "The History of The Augusta Municipal Golf Course".  John Elam and Clois Herndon, who integrated the course in 1964 despite the angry crowd of segregationists who surrounded them, are set to tell the chilling story of their experience. Additional information is available at LucyCraftLaneyMuseum.com.
(Thu 6/16) 
The Greater Augusta Arts Council hosts their annual meeting and arts awards. It's an opportunity to recognize Augusta's vibrant arts community and those who stand out for their dedication to and standard of excellence in the arts. The event is Thursday evening at 6 at The Enterprise Mill Event Center, 1450 Greene Street. Reservations are required, as admission includes dinner. Details are available at AugustaArts.com.
(Thu 6/16) 
The 5th annual Augusta Jewish Film Series continues with "Once In A Lifetime", the true story of some schoolchildren in a mixed ethnic district of Paris, whose teacher enters them in a competition to examine the holocaust based on its impact on young people. Show time is Thursday, 7:30pm at The J.S. Hardin Performing Arts Center on Evans Town Center Blvd. More info at AugustaJCC.Org
(Fri 6/17) 
The Morris Museum of Art presents another edition of "Films on Friday". This week's selection is "Show Boat", the third film version of the 1927 musical, starring Ava Gardner, Kathryn Grayson and Howard Keel. Showtime is 12noon at The Morris Museum, 10th and Reynolds in downtown Augusta. Attendees are invited to bring a lunch.  After the showing, Museum Director Kevin Grogan leads a group discussion. Additional information is available at TheMorris.org.
(Fri 6/17) 
Frankie Valli—the legendary lead singer of the Four Seasons—continues belting out his classics Friday, June 17th, at Augusta's Bell Auditorium. "Big Girls Don't Cry" and "Can't Take My Eyes Off of You" never went away, but they're all the rage with the volcanic success of the Tony-winning "Jersey Boys" musical. This Friday, you can hear the voice of the master, himself in concert. More info at augustaentertainmentcomplex.com.
(Sat 6/18) 
Master teacher John Doughty hosts a 1-day adult workshop teaching the art of nature printing using plants. It's done by applying ink to a natural object, then pressing it onto another surface, preserving an exact image. Old clothes or an apron are recommended attire! The workshop is this Saturday from 9 til 3 at Phinizy Swamp Nature Park Pavilion, on Lock and Dam Road in Augusta. Reservations and Information at PhinizyCenter.org.
(Sat 6/18) 
It's time for more Summer Family Fun at the Imperial Theatre this weekend with a FREE screening of the delightful, best-picture nominated "Babe" It's part of the Imperial's Summer Film Series and a delightful escape for the whole family. Showtime: 10 am. (ALL children under 10 must be accompanied by an adult.) More info can be found online at Imperialtheatre.com.
(Sat 6/18) 
Tomorrow's Candlelight Wine & Dine event presents ATL DreamVision + Carey Murdock performing at the Columbia County Library Amphitheater. You can pack a picnic, bring your seating, and enjoy great summertime R&B sounds. The concert stars at 7:30pm. Free parking is available at the Library, Justice Center and Government Center. More info at Eventbrite.com.
(Sun 6/19) 
The Morris Museum of Art continues their "Music At The Morris" series with a group from Athens Georgia that specializes in contemporary versions of classic tango melodies. They're known as "The Athens Tango Project", and they're performing at the museum, located at 10th and Reynolds in downtown Augusta, Sunday afternoon from 2 til 4. Admission is free. Additional information is available at TheMorris.org.
Thu 6/23) 
Rocking Columbia County and the CSRA next week, it's "Classic Rock Meets Classic South" at Evans' Lady Antebellum Pavilion. The triple-act concert showcases the music of Little River Band, the Atlanta Rhythm Section, and Firefall—rocking the stage starting at 6:00 pm. Gates open at 5. Tickets and more info online at classicrockclassicsouth.com.
(Now thru 9/4) 
Now through Labor Day is a great time for active duty military personnel to visit Augusta's Morris Museum—for FREE! It's the Morris' 7th year participating in the Blue Star program—the latest National Endowment for the Arts program to bring quality arts to the military, veterans and their families. You can learn more about the Blue Star program and the Morris Museum at BlueStarFam.org and themorris.org.
Secondary Content
Bottom Content