Section Branding
Header Content
TWIA (This Week In Augusta) Week of 06/06/16 | Moonlight Music, Music in the Park, Summer Reading Fun, "The Wizard of Oz", more!
Primary Content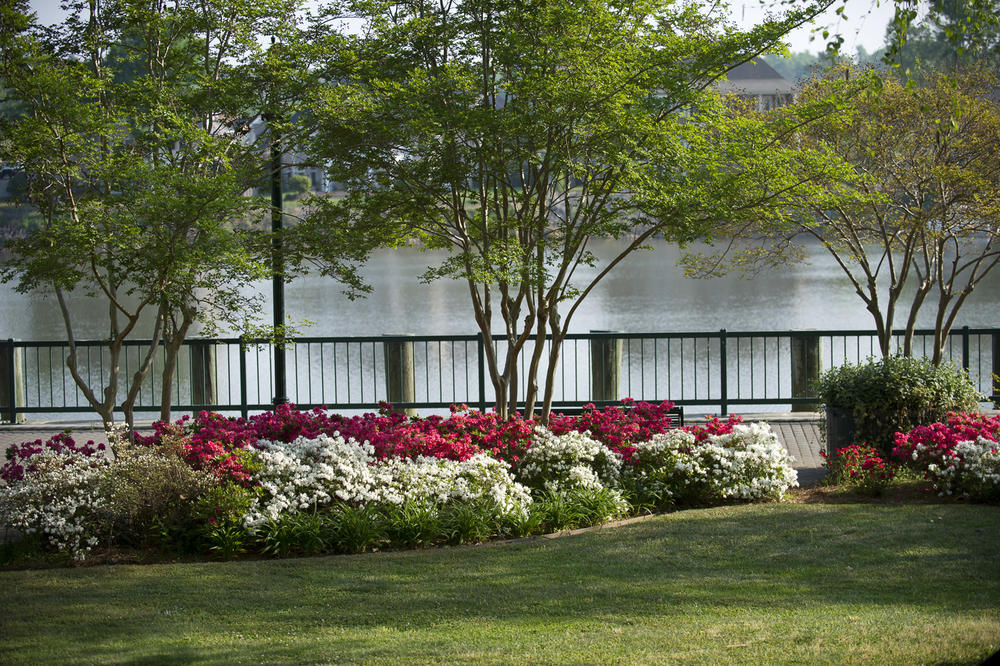 (Mon–Wed thru 06/12/16) 
This summer, Mondays thru Wednesdays through July 13th present an opportunity for Augusta area youth to learn, grow and be entertained. It's the 2nd Annual "Mayor's Summer Reading Club" and it takes place at Augusta's Headquarters Library located at 823 Telfair Street. Program hours for this FREE event are 10am to 1pm and include story time for younger children, silent reading time for pre-teens and up, lunch, and a Cultural Enrichment Activity featuring surprise special guests. More info, including pre-registration information for children and groups, can be found at ARCPLS.org.
(Wednesday 06/08)  
Here's an event for lovers of equestrian sports. Wednesday, Stableview Farm in Aiken presents their "Under The Stars Dressage Show", where horse and rider are expected to perform from memory a series of pre-determined movements. This is their first recognized Horse Trials.Stableview Farm is located at 117 Stable Drive in Aiken. Additional information for entrants and spectators is available at StableviewFarm.Com
(Wednesday 06/08)  
How about a great way to spend your lunch hour Wednesday while learning about the history of immigration in the CSRA? It's the Augusta History Museum's Brown Bag lunchtime series, with a half-hour lecture beginning at 12:30. You can bring your own lunch and enjoy beverages provided by the Museum. This week, Augusta Museum Registrar, Laura Virgo, discusses "Immigration Ephemera in the Museum Collection" followed by a Question & Answer session. Admission is free for members; $3 for non-members. More info at augustamuseum.org
(Thursday 06/09)  
The 20th season of The North Augusta Cultural Arts Council's "Music in the Park" series continues Thursday evening. The FREE concerts take place at Maude Edenfield Park Pavilion, adjacent to The North Augusta Community Center on Brookside Avenue each Thursday evening through the end of July. Showtime is 7pm. This week, it's "Crescent Brass" performing.   More info at NAArtsCouncil.Org.
(Thursday 06/09)  
The  5th annual Augusta Jewish Film Series continues with "The Midnight Orchestra".  After leaving Morocco amidst racial tensions, the son of a once famous Jewish musician travels to his home country to bury his father, where he meets members of the band and his life unexpectedly transforms. Show time is Thursday, 7:30pm at The J.S. Hardin Performing Arts Center on Evans Towne Center Blvd.  More info at AugustaJCC.Org.
(Friday 06/10)
The knockabout comedy, "One Man, Two Guvnors" opens an 8-show run at The Fort Gordon Dinner Theatre Friday night. Set in 1963 London, it's the story of a man who tries to serve—and hoodwink—two employers at the same time. Add in a couple of hoodlums, a crooked lawyer and a dimwitted beauty and you've got the makings of a very funny show! Tickets and additional information on the events tab at FortGordon.com.
(Friday 06/10)  
It's time for the next Moonlight Cruise on the Augusta Canal—this Friday featuring Singer Songwriter Chris Hardy performing Indie & Acoustic Rock as you cruise the canal in a Petersburg boat. You can bring along your favorite snacks and beverages as you soak up the sounds and scenery of this popular music series. Events are best suited for adults. Tickets and details online at Augustacanal.com
(Saturday 06/11)  
Hire Grounds Café, in Augusta's Goodwill Plaza on Washington Road, is hosting a Father's Day Tie Workshop. The event takes place Saturday from 10 til 11am. Kids of all ages are invited to participate in this FREE workshop and make ties for Father's Day gifts. Space is limited, so please RSVP with your child's first name to Heather Ferrante at 706/650-5760.
(Saturday 6/11) 
It's time for Summer Family Fun at the Imperial this weekend as the Imperial Theatre presents a FREE screening of the classic "Wizard of Oz" Saturday morning at 10. It's part of the Imperial's Summer Film Series and wonderful entertainment for the whole family. And if you bring the book or wear a movie-themed costume, you'll get a free beverage! ALL children under 10 must be accompanied by an adult. More info can be found online at Imperialtheatre.com
(Monday 06/13)  
Aiken's Hopelands Summer Concert Series continues this coming Monday, June 13th, with Maureen Simpson & The Aiken Choral Society performing in the great outdoors at Hopelands Gardens, located at 135 Dupree Place. Each season, the Concert Series features a wide variety of outdoor entertainment and a mix of musical styles. Lawn chairs picnics are welcome.  More info at visitaikensc.com
Secondary Content
Bottom Content