Section Branding
Header Content
Introducing "SPEAKEASY WITH DENENE"
Primary Content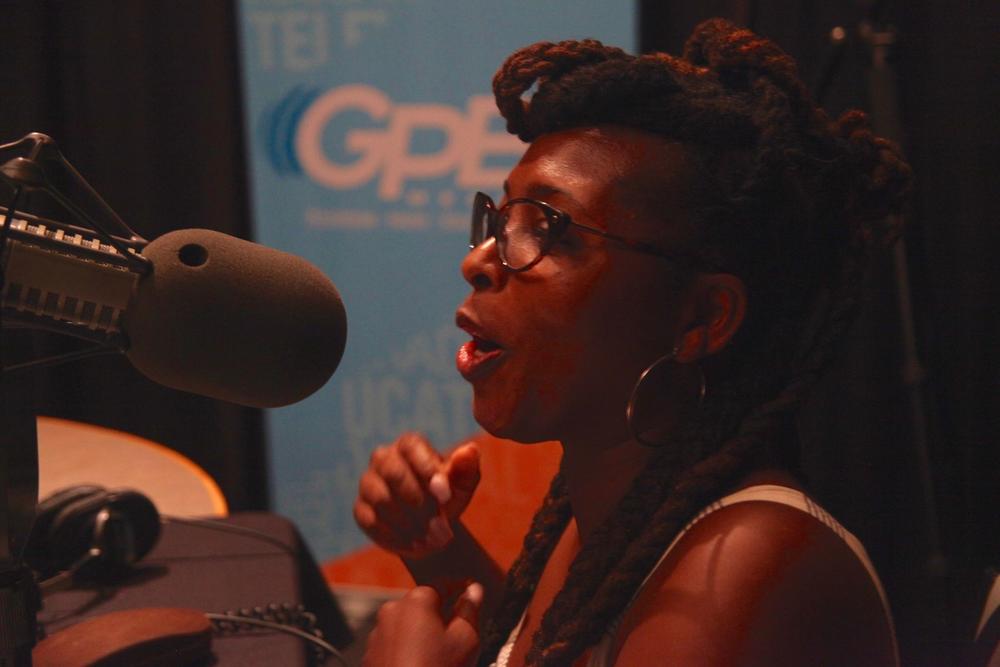 Y'all. Y'ALL! I'm hosting a new podcast called SPEAKEASY WITH DENENE is a gorgeous, revolutionary 30-minute show that uses art, culture, entertainment and my gift of gab to explore the beauty and humanity of blackness. SPEAKEASY WITH DENENE debuts Oct. 24 as part of Georgia Public Broadcasting's incredible line-up of podcasts.
You read it right: I'm officially a podcaster! SPEAKEASY WITH DENENE is a cool, interesting, eye-opening, thoughtful show unlike anything else on GPB; it's like Michele Martin's "Tell Me More" meets "Farai Chideya's "News & Notes," with a smidge of NPR's "Code Switch"—I know, it's vintage (i.e. old school), but I literally have obsessed over all three of those shows for decades. But SPEAKEASY WITH DENENE takes on a more modern and personal spin, featuring my unapologetic voice, and a focus on people I find infinitely interesting. And black as hell.
Here's how it works: each episode, I take one word like BLACK, FREEDOM, LOVE, and break down the many ways the word applies to the African American experience. You'll hear from celeb authors like Tayari Jones, Damon Young, and Nic Stone.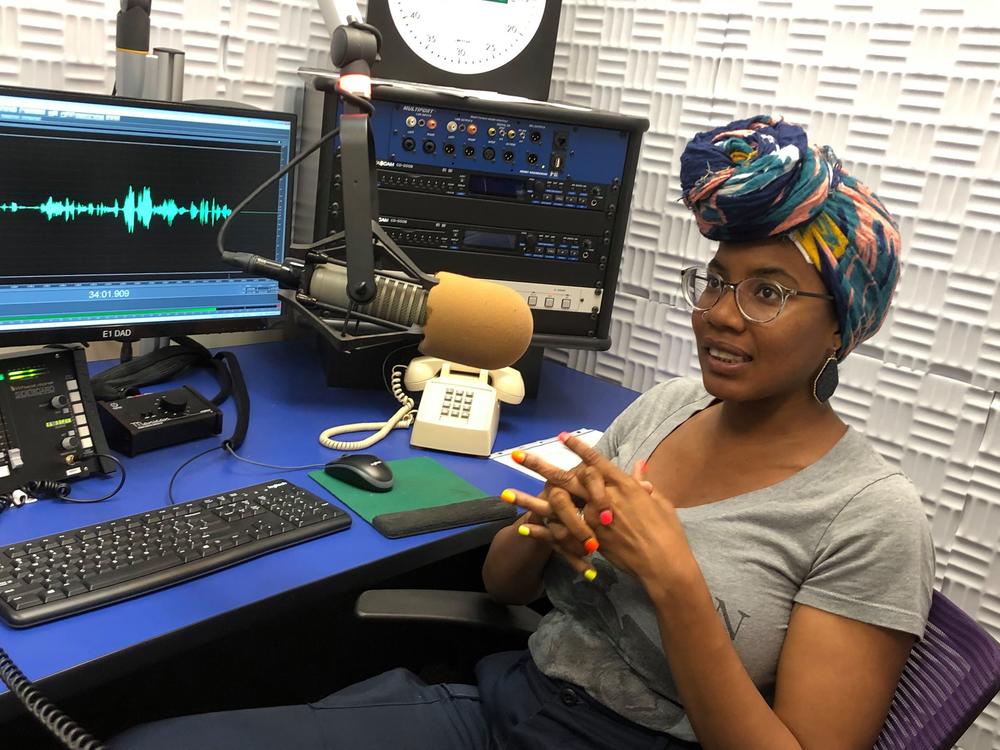 On each episode, we also spend time with musical artists who make my heart sing, like Jillian Hervey of Lion Babe, Avery Sunshine, and rapper Killer Mike.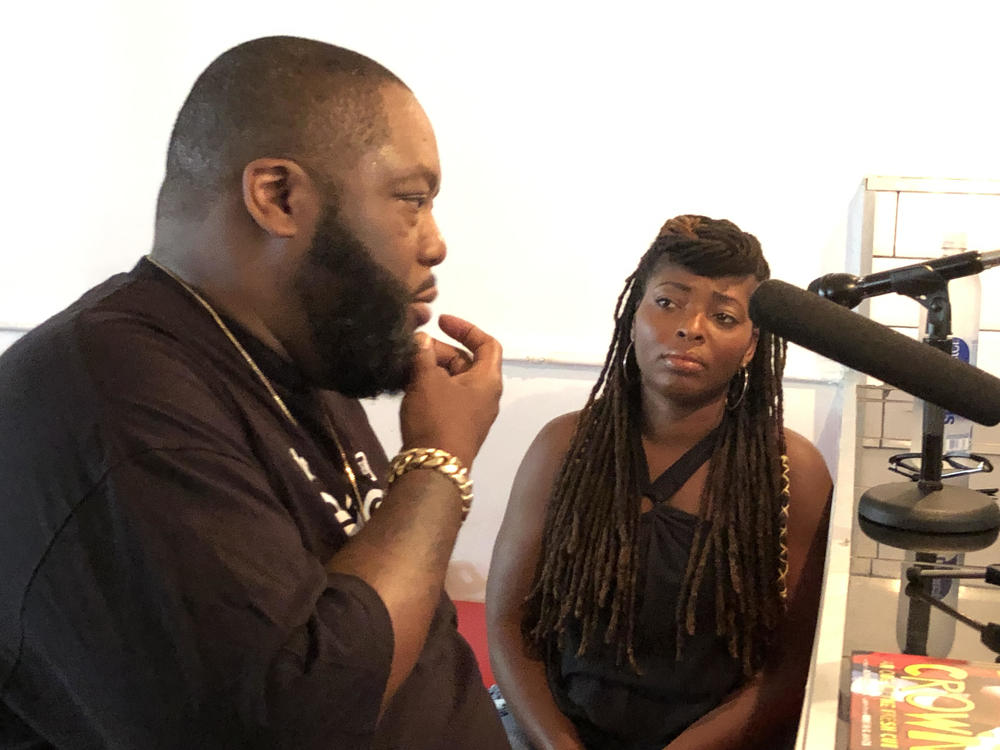 On the podcast, I'll also introduce you to my friends and even my babies. There are interviews. Essays. Lots of intelligent thought. Laughter. And great music, too.
This is a dream come true, y'all. Seriously. Since I was a kid, I've wanted my own radio show.
My first love, truly, is music and the medium that introduced me to my favorite songs and artists was radio; when I was little, I spent many a night tuning into New York's WBLS and KISS F.M., popping in fresh cassette tapes to catch not only the new music, but the biting commentary of deejays like Frankie Crocker, DJ Red Alert and DJ Melly Mel, whose voices and thought mesmerized. I wanted to be like them, and even got a shot doing so when I helmed my own radio show at my high school radio station.
Of course, my experience on a high school radio station is no measure of my abilities in front of a mic today, but with 30 years of journalistic experience under my belt (including as a political reporter, entertainment journalist and editor at several magazines), 32 books to my credit, including a plethora of New York Times bestselling celebrity memoirs, countless appearances as a thought leader on television and radio, and, now, as the co-host of GPB's "A Seat at the Table," I can hold my own. It is my heart's joy to bring my expertise, vision, and loves to audiences the world round—like radio, but with the potential for an even wider reach.
Be clear: SPEAKEASY WITH DENENE examines blackness, but the podcast is for everybody. It's both a mirror and a window into the Black diaspora, appealing not only to listeners of color hungry for programming that speaks to their interests, but also white listeners who, too, are interested in peeking into the dynamic phenomena that colors the news, pop culture and entertainment in their everyday lives. SPEAKEASY WITH DENENE is about race, culture and identity from a distinctly Black perspective—something everybody can get into.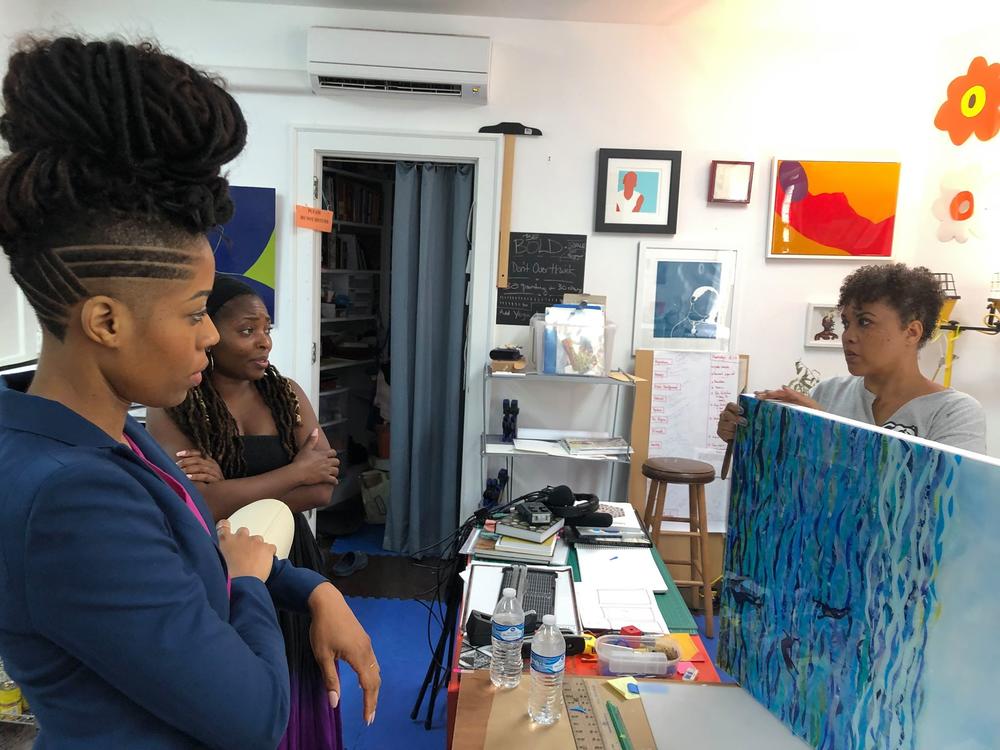 On a more personal note: I couldn't be more thrilled. I pitched SPEAKEASY WITH DENENE to GPB a year ago, and my producer, Sean Powers, and editor, Keocia Howard, have done an incredible job of keeping me on task and making this podcast beautiful. It's been such a revelation to create with them, and an honor to present our work on GPB, the Atlanta NPR.
Here's what I know: I pitched this idea about a year ago. At age 50. An age that all-too-many think is washed up—a signal that it's time to hunker down, get ready for retirement and grandkids and let go of those young, foolish notions of fantasy. I call bull on that. I've never been sharper, smarter, wiser, more energetic and more full of incredible ideas than I am in my fifth decade, and launching this podcast just days after my 51st birthday is a fitting tribute to this one true fact: I'm just getting started.
Come be real black with me.
And until the next SPEAKEASY, be easy.
Secondary Content
Bottom Content