Section Branding
Header Content
Early Voting In Georgia: Who Does It Really Help?
Primary Content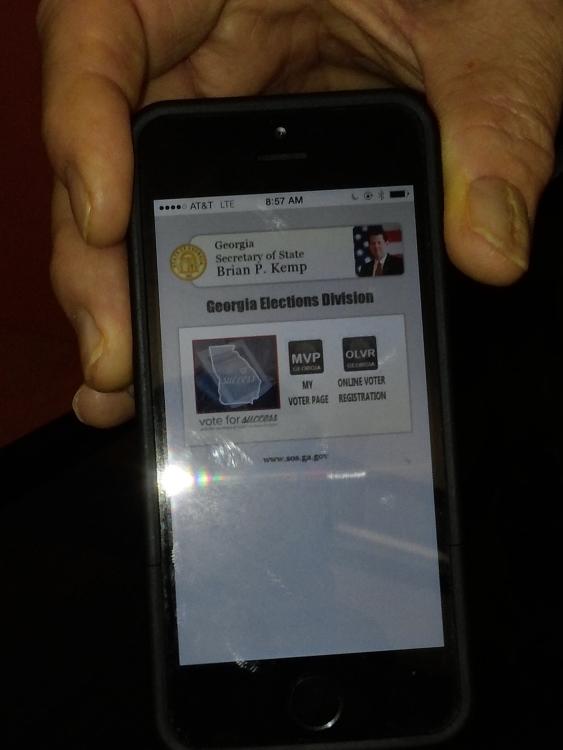 GPB News Director Rickey Bevington and others on the news team made note in our daily story meeting the other day that they'd seen pictures of U.S. Senate candidate Michelle Nunn at a polling place casting an early ballot the other day. They caught something important that I missed: For so many decades, the picture of a candidate voting ON election Day has become an iconic image, meant as a final gesture to help encourage voters to head to the polls. Yet here was Nunn, voting fully two weeks before the May 20 primary election. What's going on here? The answer is that early voting has provided a crucial opportunity for candidates to turn out larger numbers of voters than they might attract on election day itself. The Nunn camp clearly believes that early voting has the potential to boost her numbers in a Democratic primary.
What's especially interesting about this scenario is that if Democrats really think early voting gives them an edge, it flies in the face of their tenaciously held belief that the GOP-controlled state election machinery is designed to suppress Democratic turnout. Democrats have long argued that the Georgia voter ID law, passed by a Republican legislature, was designed to keep poorer Georgians - who often vote Democratic - from going to the polls. And yet, it's the Republican Secretary of State Brian Kemp who has extended early voting opportunities (The polls will be open in many counties this Saturday, for instance), and who recently launched a mobile app that allows Georgians to register to vote on their phones, for goodness sake! (OK, if you really want to get in the weeds on this one, you could argue, I suppose, that it's Republicans who can afford to carry the smart phones needed to download the app...but you could also argue that younger Democratic voters are the population most comfortable with using mobile apps. You make the call on that one.)
As of yesterday, May 5, 37,000 Georgians have cast early ballots. It will be interesting to see how that number climbs after the first Saturday polls open this coming Saturday.
Secondary Content
Bottom Content