Section Branding
Header Content
The New York Stock Exchange And The Atlanta Dream: All In A Day's Work For Jeff Sprecher And Kelly Loeffler
Primary Content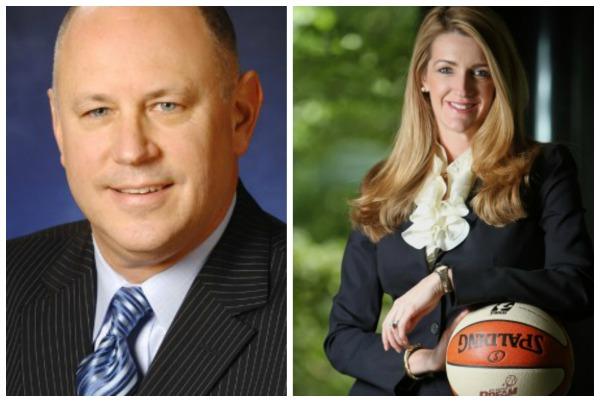 Last week as the nation was preparing to shut to celebrate the fourth of July, the Dow Jones Industrial average broke all records.
The Dow broke the 17,000 mark for the first time ever. There was celebration on Wall Street, but there was also great joy inside a relatively non-descript building just outside the perimeter off Northside Drive in Atlanta.
That's where you'll find the headquarters of the IntercontinentalExchange. ICE, led by CEO Jeff Sprecher, is the new owner of the New York Stock Exchange.
Sprecher and his wife Kelly Loeffler, who is the Senior Vice President at ICE, have become one of Atlanta's best known power couples since the acquisition.
As if her work at ICE doesn't keep her busy enough, Loeffler is also an owner of the Atlanta Dream, Atlanta's WNBA basketball team.
Sprecher and Loeffler's business acumen has been the subject of numerous stories.
They sat down with GPB's Bill Nigut for a more personal conversation about how their lives have changed since they became such a high profile couple in the financial world.
Secondary Content
Bottom Content