Section Branding
Header Content
Black History Month: African American Images In The Media
Primary Content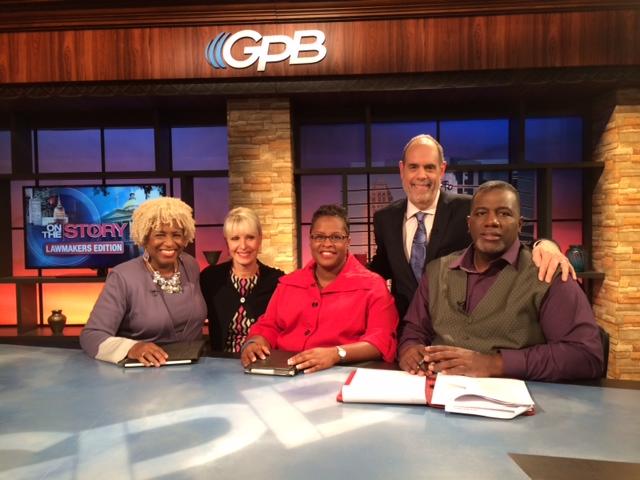 I find it quite fitting that I would be producing a panel discussion segment for Black History Month about African American images in the media - for I am a black professional who has been producing African American images in the media, among others, for years.
From the sometimes hard to watch images before my time, like Bill "Bojangles" Robinson, Prissy from Gone with the Wind, and Amos 'n' Andy, to the even harder to watch images of our current day, like the Real Housewives of Atlanta, Love & Hip Hop, and the list goes on - I have to ask myself - how far have we really come… or not?
I'd like to point out, I understand the actors of the 1930s who took those roles because they were the only roles available for black actors during that time. I respect the bravery it took for them to do what was difficult, yet necessary for those who would follow in their footsteps to succeed. Some have argued that our current crop of reality star "phenoms" have squandered that opportunity and neglected the responsibility that comes with it.
Growing up I focused on the images in the media that made me feel the most pride in my race - Diahann Carroll, Diana Ross, Bill Cosby and such. As well as the local TV newscasters who I aspired to be like once I was old enough to get a job!
I'd like to believe that throughout my career (long after I got my first TV job) I've done my part to be fair and balanced with the images I've presented on television. Yet, my role is a small one in the universe of producers, directors, writers, etc. in the media. We must all do our parts to keep the images of African Americans in the media accurate and honest so that we can all one day be sated with the pride of who we are, despite the color of our skin.
Watch On the Story tonight at 7pm as a group of media professionals join our program for a special Black History Month show on African American images in the media. Follow us on Twitter @OTSGPB and share your thoughts.
Secondary Content
Bottom Content