Section Branding
Header Content
History By Appointment Only
Primary Content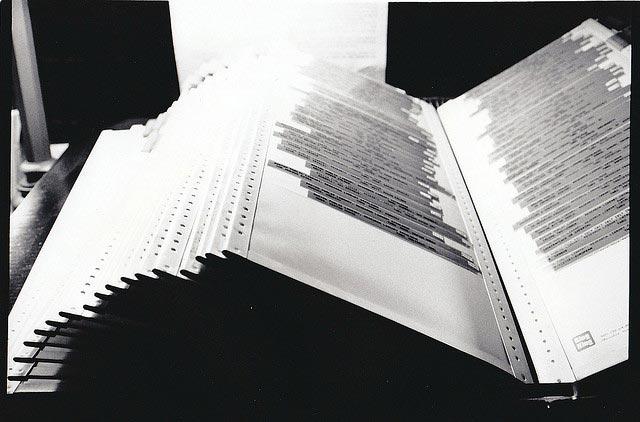 Georgians got some tough news this week from the Secretary of State's office. State budget cuts are forcing the near-closure of the Georgia State Archives in Morrow come Nov. 1. The librarians and archivists who preserve and maintain the massive catalogue will lose their jobs. These are the people who prevent the passage of time from destroying the documents, books, pictures and artwork of people who founded and grew Georgia before us. A vast majority of these items are irreplaceable, and include a 1742 account of the British-Spanish battle to control St. Simon's Island, Confederate soldiers' pension applications, 20th century political campaign memorabilia, and original photographs of the 1996 Atlanta Olympics.
A portion of the regret-filled news release sent from Secretary of State Brian Kemp to media outlets on Thursday reads, "The decision to reduce public access to the historical records of this state was not arrived at without great consternation. To my knowledge, Georgia will be the only state in the country that will not have a central location in which the public can visit to research and review the historical records of their government and state." Technically, the documents that tell our state's history will still be there. But you'll have to secure one of the few appointments available to the public.
Within hours of the news, historians and history-lovers responded publically and with dismay. A petition of signatures to keep the archives open was posted on GPB's Facebook wall. One of the petitioner's Facebook pages features an e-card with one person saying sarcastically to the other "'I'm so glad the state government will restrict access to the Georgia Archives,' said no one ever." Dr. Todd Groce, President of the Georgia Historical Society, was more tempered in his reaction, but he told GPB that "citizens need to have access to documents so that we can keep an eye on what our leaders are doing. And that may not be the old documents we're talking about. We're talking about documents much more in the immediate past." Groce was referring to emails and papers from the General Assembly during recent legislative sessions. The Atlanta History Center's CEO Sheffield Hale echoed similar sentiments in his statement. "We believe this is a loss for the people of the State of Georgia," wrote Hale. "Archives represent the DNA of our society by documenting and preserving the collective memory of our history and culture, and providing a real, tangible connection to our shared past."
I even did a bit of my own commenting, albeit via email to a small group of friends and fellow alumni of LEAD Atlanta. Each year, this program assembles a select group of accomplished young professionals for a nine-month leadership class. Over the course of many sessions and projects, participants learn to define leadership and to support one another in being good leaders. As alumni forging ahead in our careers, most of us stay in touch to continue such peer mentoring. Part of my email read, "Democracy isn't just about transparency in current politics. It's also about giving people access to their political history. Leadership is about securing a bright future and protecting the past because leaders need historical lessons and context to steer us forward."
Georgia's political leaders are working to steer this state safely through some of the bleakest economic realities some of us will ever know. Every one of us has felt the impact of state budget cuts --whether by losing a state job, paying more for a child's school activities or maneuvering a car past a pothole that won't soon get fixed. Losing access to our historical archives may be another necessary sacrifice for the even more necessary collective future good. Temporarily closing these archives to the public, however, does not mean our leaders can afford to ignore the priceless lessons and context of history that they contain. To that end, I invite anyone who considers themselves a leader of Georgia – elected, appointed, promoted or otherwise -- to be curious about what lies in the dusty vaults at Morrow, Georgia, and to make an appointment.
Secondary Content
Bottom Content