Section Branding
Header Content
Hometown Georgia 2 Tours LaGrange, Blue Ridge And Milledgeville Through Eyes Of Locals
Primary Content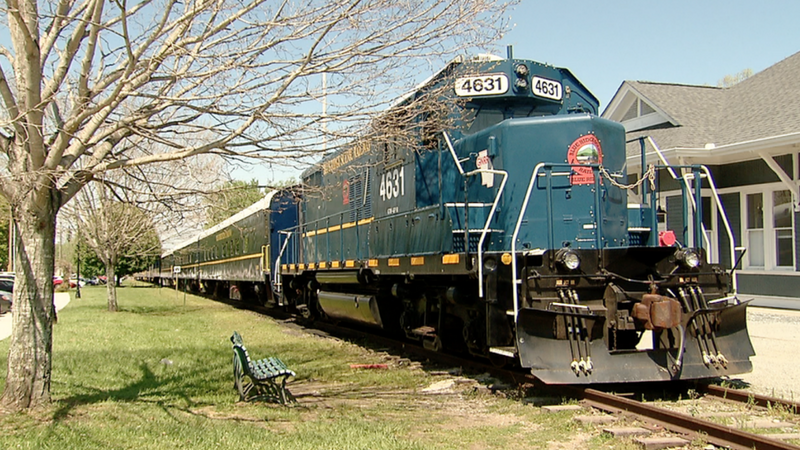 What stories would Georgians tell about their hometowns if we trained a camera and mike on them? That was the premise behind the first episode of our special "Hometown Georgia" which aired back in January. Barbers, shopkeepers and crabbers gave us tours of their "backyards". We traveled through Dahlonega's mines, the pastures of Metter and went up to the gates of Cumberland Island in the coastal town of St. Mary's.
The hometown pride was so infectious, we had to make a sequel!
The second episode of "Hometown Georgia" premieres Monday, October 9 at 8 p.m. (It encores Thursday, October 12 at 7 p.m. and Sunday, October 15 at 12 p.m. and 7 p.m.)
Residents Of Blue Ridge, Milledgeville And LaGrange Tell Their Stories
This time residents of Blue Ridge, Milledgeville and LaGrange take us through the streets where they live. We hop on the Blue Ridge Scenic Railway and then visit Mercier Orchards, which produces apples, peaches and strawberries among other fruits on its 300 acres.
We make a meal stop at the Charlie Joseph restaurant in LaGrange where workers can recognize you by your order - if they forget your name.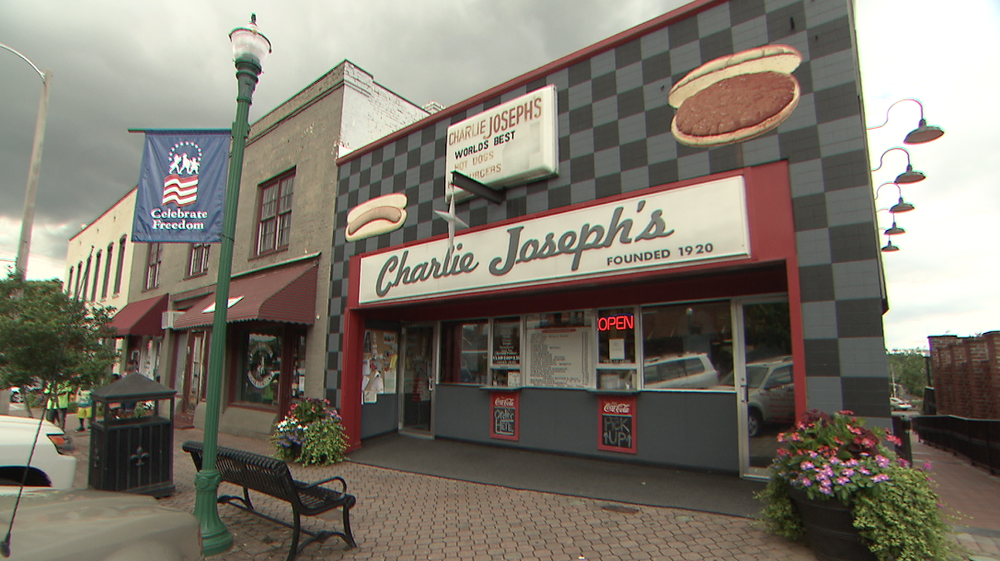 Plus we drop by Milledgeville which rose to prominence because of its most famous citizen, the author Flannery O'Connor. But the town possesses a colorful history of its own.
It was once the capital of the state. Milledgeville tour guide Sarah Brantley recounts the tale of how the first governor to serve when it was Georgia's central political seat - Jared Irwin - permitted his wife to travel there from Louisville in a carriage instead of an ox drawn cart.
"The story goes that Mrs. Irwin felt that an ox cart was not probably fine enough for a governor's wife to travel in," says Brantley.
But a rooster landed on the post where the carriage horse was tied. The horse upturned the carriage causing Mrs. Irwin to break her leg.
"She was unable to travel the rest of the way in her fine carriage, but she did come three days later on a mattress in the back of an ox cart!" chuckles Brantley.
Hometown Georgia Facebook Live Broadcast
On Tuesday, October 10 at 12:15 p.m., a day after the episode's debut, join executive producer Sharon Collins and V.P. of External Affairs and Development Bert Huffman on Facebook Live for a chat about the show. Collins and Huffman will answer questions and share anecdotes about the people and places featured on the program.
Secondary Content
Bottom Content