Section Branding
Header Content
Stephenson's Jones Talks Recruiting
Primary Content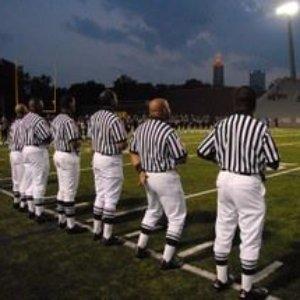 Every year the Stephenson Jaguars send double-digit players to the next level on football scholarships and on National Signing Day 2012, it will be no different. Running back Mike Davis has already pledged to the Florida Gators and he has four players on the defensive side of the ball that could join him in Gainesville, including perhaps the best defensive end in the state, Jarontay Jones. The standout DE joined Score Atlanta's The Official Visit last Monday to talk about his recruiting process and where he stands this "late in the game."
With the calendar just having flipped over to March and with Jones still a junior at Stephenson, you'd think that this would be extremely early in his process, but according to Jones, it is actually too late for one local school. When talking about the Georgia Bulldogs, Jones admitted "right now they don't matter." He claimed that Georgia, which hasn't offered a scholarship as of last Monday, would get consideration if they did offer but he would hold them potentially joining in so "late" in the process against the Dawgs.
When asked when the process started and when would have been considered "early," Jones just laughed and said that he "will remember the people that took a chance on me early on."
Three of those schools are Florida, Auburn and Georgia Tech. Jones spoke about his recent trip to Florida with glowing remarks. "The competition was great and the weight room was great." Jones went to Gainesville with several of his teammates and said that they all enjoyed their time at Florida. "I definitely want to go with my teammates (to college)," Jones revealed. He said he considered committing when Davis pledged, but it was hard to pull the trigger. "In the end, I don't know how it'll turn out but we want to go together."
Auburn is tied atop Jones' leaderboard, he says, because he really likes the Tigers coaching staff. "Every time I go it feels like family."
Georgia Tech would get positive marks for persistence. According to Jones, "Tech would be recruiting me the hardest. Jones says the he gets letters all the time from Paul Johnson and his staff.
Jones may well have Alabama atop his leaderboard after this weekend as he was scheduled to take a visit out to Tuscaloosa to tour the campus.
The whole debate on early versus late may not make sense to most folks, but Jones has moved up his timeline because he says he wants to graduate early and enroll early at his eventual choice. Jones says he wants to take his official visits early so he can quickly come to his decision. He revealed that location, playing time and the condition of the school (facilities) will factor into his decision. Obviously he wants to play early his first year on campus with his decision to enroll early and Jones believes that is a strong possibility. "I am explosive and in a one-on-one speed rush (situation), I am unblockable." Stephenson has pumped out some incredible athletes over the last few years. Jones certainly has a great chance to be the next headliner.
Secondary Content
Bottom Content