Section Branding
Header Content
Week 4 Milestones: Mary Persons Coach Nelson Earns 100th career win
Primary Content
Brian Nelson, the head coach at Mary Persons High School, got his 100th victory on Friday when the Bulldogs beat Haralson County 35-14 at Dan Pitts Stadium in Forsyth.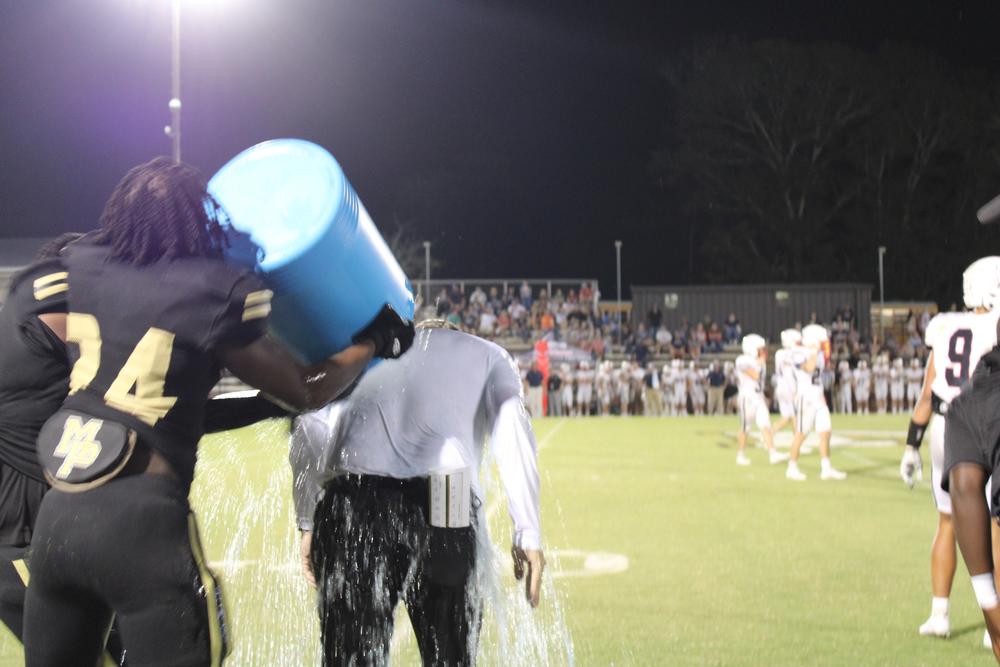 This is Nelson's 12th season as head coach and his record improved to 100-37. Nelson has won four region championships (2015-2018) and advanced to the state semifinals  in 2016 and 2017. Mary Persons is 3-1 this season.
Mary Persons' most famous coach is Pitts, who was at the school from 1959-1997. He compiled a record of 349-109-4 and set a state record for wins, a mark that was later eclipsed by Lincoln County coach Larry Campbell.
No. 500 for Morgan County
Morgan County beat Hebron Christian 26-14 on Friday to earn the football program's 500th victory.
The Bulldogs improved to 3-1 under coach Clint Jenkins, who is in his third season at the helm.
Morgan County began playing football in 1948 under coach Rabbit Smith. The program has won 11 region championships and five state championships (1955-56, 1958-59, 1962). Charlie Brake was the coach for the first state championship and Bill Corry was the head coach for the other four titles.
From 1956-1962 Morgan County compiled a record of 91-6, with four unbeaten seasons.
300th victory for Central Carroll
Central Carroll remained unbeaten with a 40-21 win over McIntosh and earned the 300th victory in school history on Friday.
The Lions are 4-0 under first-year coach Umbrah Brown. The team has only nine seniors on its roster and averages 41.5 points per game.
Central's first season was 1960, when they played only one game. The program has won three region championships and two state titles – 1986-87 under coach Ronnie Burchfield, who was the school's all-time winningest coach. His teams were 85-42 in 11 seasons from 1983-93.
Woodstock ends 25-game losing streak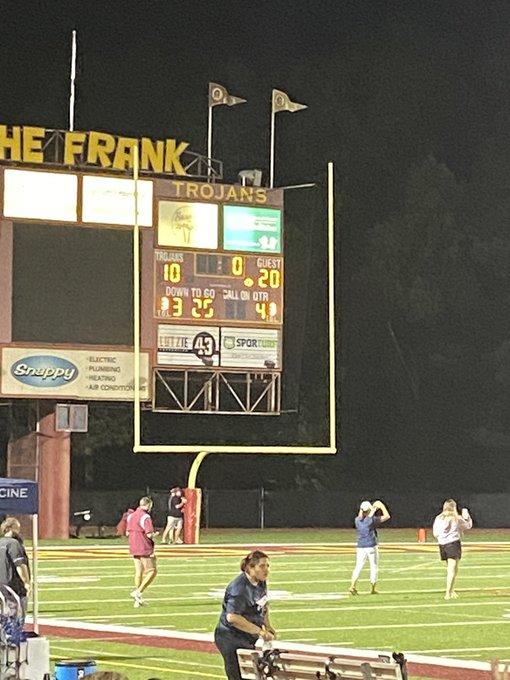 The Woodstock Wolverines defeated Lassiter 20-10 to end a 25-game losing streak and hand first-year coach Dan Devine with his first victory. Chase Collins had 116 receiving yards to lead the win.
Woodstock lost its final two games of 2020, were winless in 2021 and 2022 and lost its first three games of this season before breaking through. It was the program's first win since No. 6, 2020 against Etowah.
First-year coaches get wins
Woodstock's Dan Devine wasn't the only first-year coach to get a win at their school. Others were:
Central Talbotton's Andrew Hall defeated Twiggs County 14-6.
Chattooga's Roone Gable defeated Coahulla Creek 17-14.
Clarkston's Jimmy Williams defeated Cross Keys 24-0.
Dacula's Reggie Stancil defeated Tucker 30-22.
Eagle's Landing's Johnny Teemer defeated Discovery 34-0.
Johns Creek's Jim Rowell defeated Midtown 20-7.
Johnson Savannah's Steven Smith defeated Brantley County 18-12.
King's Joel Knight defeated North Springs 19-8.
Putnam County's Joel Harvin defeated Jasper County 24-17.
Sumter County's Will Rogers defeated Crisp County 24-18.
Secondary Content
Bottom Content