Section Branding
Header Content
Recruiting 2022: Walton at Carrollton
Primary Content
Join us tonight for Week 15 of our 2022 GPB Sports Football Fridays in Georgia schedule and the Quarterfinals of the GHSA Class 7A Playoffs as the sixth-ranked Walton Raiders (10-2) take on the third-ranked Carrollton Trojans (12-0) at Grisham Stadium in Carrollton.
Coverage starts at 7 p.m. ET with "Recruiting 2022" including the "Top Prospects to Watch," followed by the Game of the Week at 7:30.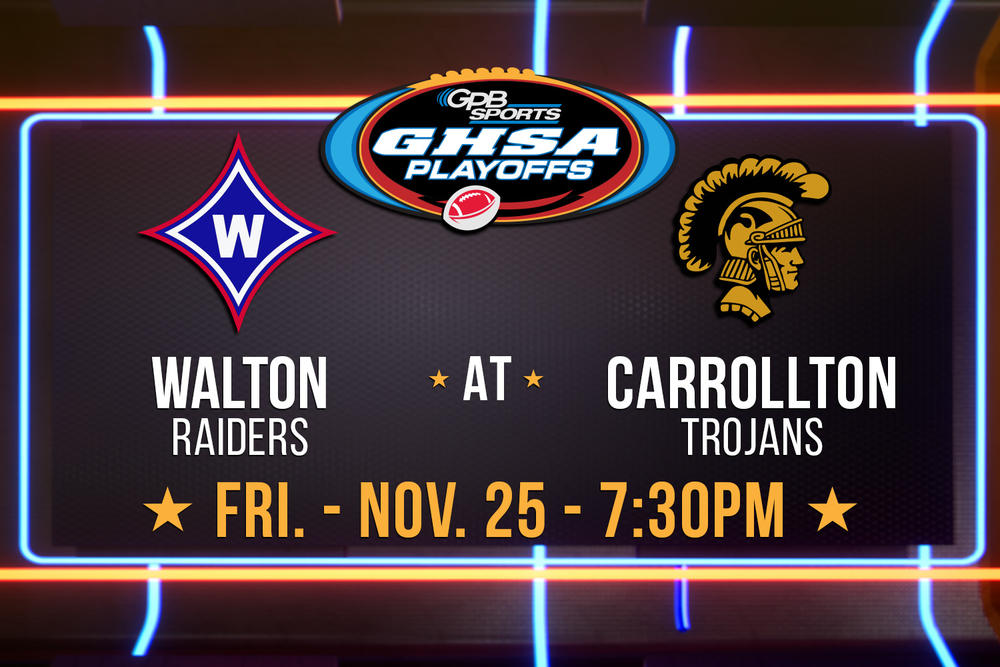 The winner of this game will advance to the state semifinals and play on the road at the winner of the North Gwinnett at No. 2 Colquitt County quarterfinal next Friday night and be just two wins away from a state championship.
Walton is coming off one of the biggest upsets in recent state playoff history as the Raiders knocked off No.1 and three-time defending state champion Buford 42-35 in the second round. It ended the Wolves 22-game winning streak and was the program's earliest playoff exit since 1999.
Walton has won six straight since we last saw them on GPB and a resounding 33-6 loss to North Cobb which cost the Raiders a chance to win the Region 5-7A championship. Walton finished 4-1 in region play and is a No. 2 seed in the playoffs. Walton blew out their last four regular season opponents then beat South Forsyth 35-21 in the first round of the playoffs before last Friday night's stunner.
The Raiders are 6-1 on the road this season with their only loss a 44-41 defeat by Mill Creek in the season opening Corky Kell Classic at Mercedes-Benz Stadium. Walton is 3-2 against Top 10 teams.
This is the second straight season the Raiders have reached the quarterfinals after a nine-year drought and the sixth time in program history. Walton is seeking its second straight semifinal appearance and fifth all-time. A win would also give the Raiders their seventh 11-win season in program history.
Carrollton is a No.1 seed as the 4-0 Region 2-7A champions, region champs for the third time in four years and the 32nd time in program history. The Trojans are 7-0 at home and have won 15 straight at Grisham Stadium since a 2020 quarterfinal loss vs Valdosta.
The Trojans have won three straight since we last saw them on GPB beating No. 7 Westlake 28-19 for the region title. Carrollton has cruised through the first two rounds of the playoffs defeating Lowndes 38-14 in the first round and then in the second round beating Marietta 47-14. Overall, the Trojans have won 20 of their last 21 games with their only loss a 2021 semifinal defeat at Buford.
This will be the fourth Top 10 team Carrollton has played this season winning the first three and the Trojans have defeated their 12 opponents by an average of 30 points per game.
This is the seventh straight quarterfinal appearance for the Carrollton program and 38th all-time with a record of 24-13 in this round of the playoffs. The Trojans are seeking their second straight semifinal appearance and 25th in program history. Carrollton has won seven state championships but none since 1998 and that was the only one in the past 47 seasons.
At 12-0, the Trojans are still in the mix for their first perfect season since the 1961 state champions went 13-0 under legendary Coach Charlie Grisham, the only unbeaten, untied season in program history.
So that's the game preview. Now here's a look at the Top Prospects to Watch.
Walton Raiders – Head Coach Daniel Brunner 52-21 in his sixth season. The roster includes two 4-Stars, one 3-Star and 11 total players either committed or with scholarship offers.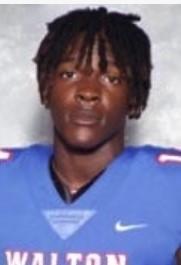 Wendell Gregory – 6-3, 220, Junior. 4-Star and On3 Recruiting No. 4 LB. 22 Offers including South Carolina, Tennessee, and Louisville. He's taken game-day visits to see the Gamecocks play this season. Gregory plays Rover for the Raiders and is a converted WR. He has 34 tackles on the season with 3 TFL, 4 QB Sacks and 2 INT. Might eventually grow into an Edge rusher at the next level.
Ashton Woods – 6-3, 210, Junior. 4-Star and On3 Recruiting No. 28 LB. 21 Offers including Tennessee, Wake Forest and North Carolina. He has taken game-day visits to North Carolina and Georgia this season where his brother Dom Blaylock is healthy and playing again for the Bulldogs. Comes from football family and will become fourth to play Power 5 Football. Woods leads the Raiders with 114 tackles and 75 solo tackles adding 10 TFL, 5 QB Sacks, 1 INT and 6 PBU. Brunner says he'll be shocked if he's not committed before next season. Doesn't like all the recruiting hype, just wants to watch film on his recruiting visits. Coach Brunner says he tells him all the time, you can't be knocking people out in practice. Tough. Playing with broken right hand that will require surgery at end of season.
Jeremy Hecklinski – 6-1, 175, Junior. On3 Recruiting 3-Star QB. Four offers including UCF and Wake Forest. Not to be too hyperbolic but his game cut in the mold of Patrick Mahomes. Will make crazy arm-angle throws and keeps plays alive with Bugs Bunny type scrambles. Game Day visit to Winston-Salem last weekend for Wake's victory over Syracuse. Has completed 64% of his passes for 3,324 yards, 35 TD and 10 INT. He also has 4 rushing TD. Hecklinski has already set the Raiders single-season TD passing and passing yards records. Says he wants his recruiting over by next April.
Ayden Jackson – 5-11, 175, Senior WR. 14 Offers including Georgia Southern and Kennesaw State. Spectacular talent that can light the game up and doubles at the cornerback position. Brunner says that Ayden is as impactful to the Raiders as Travis Hunter was to Collins Hill last season. Was limited by an ankle injury in the middle of the season including the last time we saw Walton on GPB and their loss to North Cobb but has 30 catches for 732 yards, a team-leading 24.4 yards per catch and 9 TD.
Phillip Eichelzer – 6-3, 265, Senior IOL. Plays center for the Raiders. Committed to Princeton over 15 other offers including Tulane and Army. They call him "Filthy Phil."
Matthew Traynor – 6-2, 190, Senior SAF. Committed to Richmond over 12 other offers including Army and Navy. Former Sequoyah QB who has 111 tackles, 10 TFL and team-leading 12 PBU.
MaKari Bodiford – 6-0, 207, Junior RB. Offered by UMass. Absolutely underrated. Beast to tackle. 1,474 yards rushing and 22 Total TD. Brunner believes his recruiting will pick-up in the spring.
Hunter Teal – 6-2, 225, Junior TE. Offered by Florida A&M and Eastern Kentucky. As sure handed of a pass catcher as you will find only his size/speed perhaps holds him back in recruiting. Team-leading 47 receptions for 932 yards.
Will Fitzpatrick – 6-6, 280, Senior OT – 6 Offers including Stetson, Valparaiso and UT-Martin. Maybe most improved on Raiders OL. Waited his turn to start and it's paid off.
Ryan Anderson – 6-0, 215, Senior DT. Committed to Washington & Lee. 24 tackles, 6 TFL and 3 QB Sacks.
Quin Bannon – 6-2, 211, Senior DL. Offered by Rhodes College (Brunner's alma mater). Move from OLB to DE has been a game-changer for him. 54 tackles with team-leading 6 QB Sacks. Like Bannon, Brunner was a DE. Brunner starred at Roswell before becoming a two-time all-conference player at Rhodes.
Carrollton Trojans – Head Coach Joey King 24-2 in second season. 91-6 in his seventh season overall including five seasons at Cartersville where he won two state championships and coached QB Trevor Lawrence. Carrollton roster has one 4-Star, two 3-Star and six total players either committed or with scholarship offers. A little deceiving because the Trojans also have one of the top freshman quarterbacks in the nation and that is…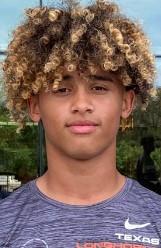 JuJu Lewis – 6-1, 175, Freshman phenom QB. 22 Offers including Georgia, Alabama and Clemson. Has taken a lot of game-day visits this season and last weekend was at South Carolina as the Gamecocks shocked Tennessee. He's been to at least three Georgia games including the Bulldogs win over the Vols. He's also taken game day visits to Clemson, Texas, Auburn and Florida. Lewis has completed close to 67-percent of his passes for 3,006 yards, 37 TD and 10 INT.
Caleb Odom – 6-5, 205, Junior. On3 Recruiting 4-Star and No. 6 TE. 23 offers including Ole Miss, Vandy and Tennessee. Odom has also been on the road a lot this season taking game day visits to Georgia, Clemson, LSU, Tennessee, Ole Miss, Louisville, Georgia Tech and Vandy. 46 catches for team-leading 717 yards and 10 TD. Considered TE but plays WR in the Trojans offense. King says he's still raw but has big catch radius, great twitch and body control. Also star basketball player for the Trojans who transferred to Carrollton from Villa Rica.
Takare Lipscomb – 5-11, 175, Senior. 247 Sports 3-Star WR. Committed to Arkansas State over 10 other offers including Pitt. 39 catches for 677 yards. Team-leading 17.4 yards per reception and 7 TD. King says Takare is "Mr. Consistent" and can play multiple WR positions. Leads the "unselfish WR room" which King says has no divas and willing to block for each other.
Bryce Hicks – 5-11, 175, Junior RB. Four offers including Coastal Carolina, Liberty and Eastern Michigan. Stole the show when we saw the Trojans here on GPB a month ago, earning Georgia Cotton Commission Player of the Game honors in Carrollton's 28-19 Region Championship-clinching victory at No. 7 Westlake. King says Bryce is probably the Trojans best player, undersized but big-time prospect and he tells Power 5 coaches all the time "you're crazy if you don't recruit him." 1,250 yards rushing. Leading receiver with 49 catches and has scored 24 total TD.
Kelvin Hill – 5-10, 165, Junior CB. Offered by Georgia Southern. Coach King calls him their "Dawg" on defense. No. 2 on the team with 51 tackles plus 10 TFL. Leads the team with 5 INT one of which he turned into a pick-six, 7 PBU and a blocked kick.
Jace Ward – 6-3, 233, Senior. 247 Sports 3-Star LB. Committed to Jackson State over offers from Fort Valley State and UT Martin. Only played in 5 games because of injury but back in the starting lineup. 14 tackles, 4.5 TFL and 1.5 QBS
So, it all starts with the Two-Time Gabby Award-winning and Emmy-nominated Recruiting 2022 p.m. followed by the Football Fridays in Georgia Game of the Week as the Carrollton Trojans host the Walton Raiders in the quarterfinals of the GHSA 7A Playoffs at 7:30 p.m. Join Wayne Gandy, Jon Nelson, Hannah Goodin, Niki Noto Palmer and me for the call.
And remember, when it's over, it isn't over! Stick around for the GPB Sports Postgame Show for all the big second round playoff scores, and interviews with the top coaches around the state. Plus, Bracketology continues. That means Jon will be filling in the playoff brackets and getting you ready for the semifinals next Friday Night.
Now if somehow, you miss it live, don't worry, we replay the entire Football Fridays in Georgia at the end of our live show on GPB. You can also watch live on the GPB Sports app or our Twitter or Facebook page from wherever you are or watch it on demand anytime at GPB.org. 
Enjoy your Football Friday in Georgia!
Secondary Content
Bottom Content