Section Branding
Header Content
Recruiting 2022: Hughes at South Paulding
Primary Content
Join us tonight for Week 11 of our 2022 GPB Sports Football Fridays in Georgia schedule as the top-ranked Langston Hughes Panthers (8-0, 5-0) take on the No. 10 South Paulding Spartans (6-2, 5-0) in a GHSA Region 5-6A showdown at Glanton Field in Douglasville that could decide the region championship.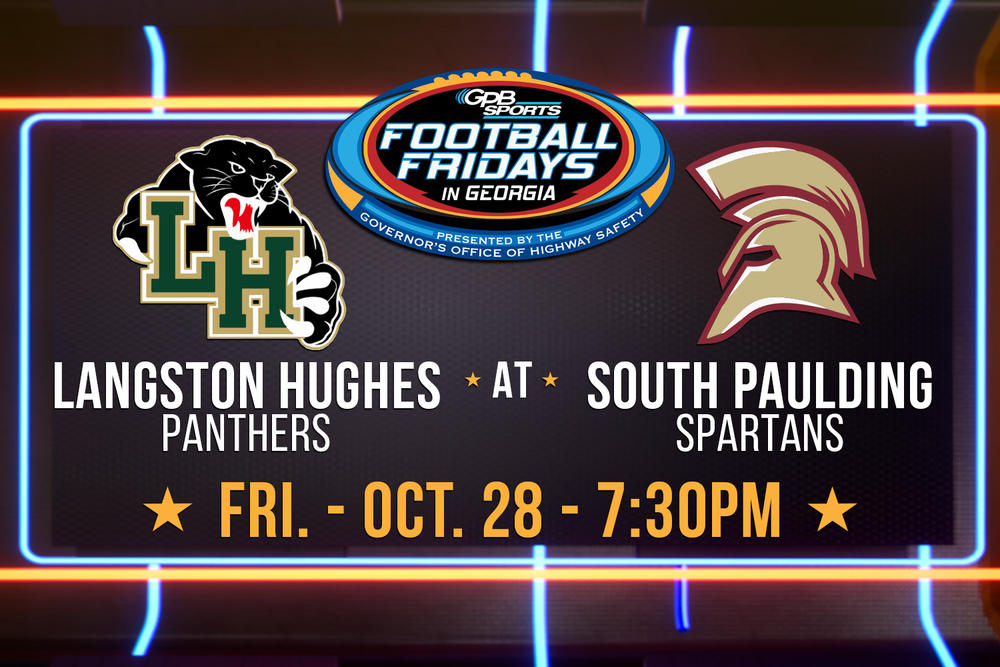 Coverage starts at 7 p.m. with "Recruiting 2022" including the "Top Prospects to Watch," followed by the Game of the Week at 7:30.
A Hughes victory clinches the region title for the Panthers and would be the second straight and fourth overall in the program's 14-year history. South Paulding would win the region crown with a victory and Douglas County loss at Newnan. Otherwise, if the Spartans win tonight they would still have to beat the Tigers on their home field next Friday to lockdown the first region championship in the program's 17 years.
Hughes has had a meteoric rise to national power under head coach Daniel "Boone" Williams and developed a talent-rich program the envy of almost any team in the country. Not only have the Panthers been ranked No. 1 in 6A all season after a near upset of now-7A No. 1 Buford in the state championship game last December, but Hughes is also currently 19th in the latest USA Today Super 25 National Rankings.
The Panthers are 34-4 the last two-plus seasons after missing the playoffs in 2018 and 2019 and having never advanced beyond the second round until 2020 when Hughes finished the season losing to Buford in the quarterfinals. In 2021 the Panthers were a blocked field goal in the final seconds from beating the Wolves in the final, falling 21-20. That's the only loss for Hughes in their last 22 games.
Here in 2022, the Panthers have dominated their opponents winning by no less than 26 points in every game while outscoring their eight opponents 409-59. Powerful Hughes stands to get even stronger in the near future after the surprising transfer of Grayson 4-Star junior and LSU commit JoJo Stone to the Panthers program this week. As of early Friday morning, there were no reports that Stone had yet been ruled eligible to play by the GHSA.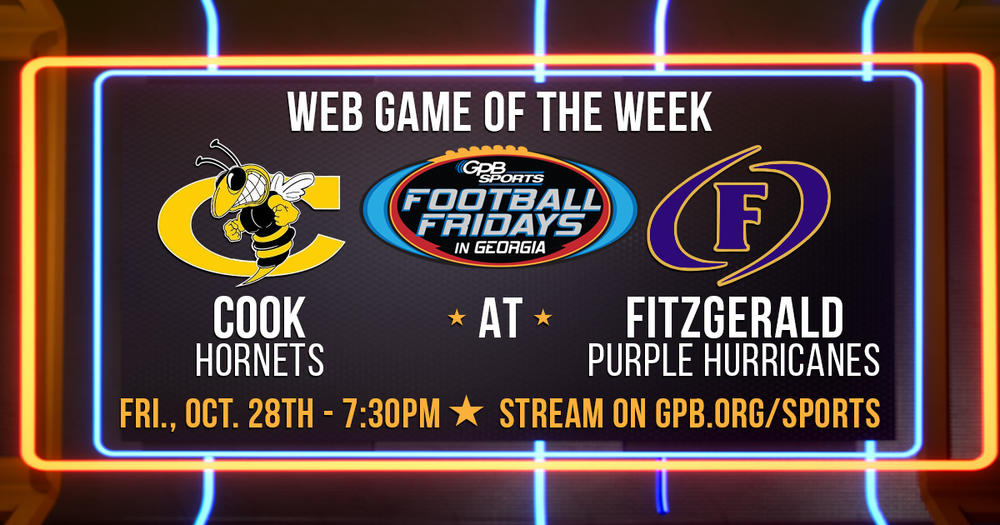 All that said, the Spartans are widely regarded as Hughes' toughest regular season test. South Paulding has made great strides under coach Sumo Robinson, who was neighborhood friends with Coach Williams growing up and teammates with him at Creekside High School. Robinson was promoted from offensive line coach to head coach after two games into the 2021 season when then-head coach Jason Nash resigned for personal reasons. South Paulding has gone 13-4 under Robinson's watch.
Here in 2022, the Spartans have won five straight since a 1-2 season start which coincided with a shoulder injury to star QB Kasen Weisman in South Paulding's near upset of 7A No. 3 and undefeated Carrollton in the second game of the season. The Spartans were unable to hold the lead in that game falling to the Trojans 28-21. It would not be an overstatement to say that this is one of the biggest games in South Paulding history.
This will be the fifth all-time meeting between these two teams with Hughes leading 3-1 although the Spartans won the last meeting 43-28 in 2019. That was Williams first season as head coach when his current senior class were freshmen and finished the season 2-8. He says they have not forgotten that game.
That's the game preview. Now here's a look at the Top Prospects to Watch.
Langston Hughes Panthers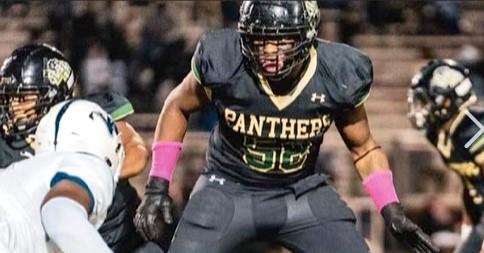 Bo Hughley - 6-7, 290, Senior – On3 Recruiting 4-Star and Consensus No. 9 OT – Committed to Georgia over 21 other offers including Florida State, Auburn, Miami and Georgia Tech. Hughley has been committed to the Bulldogs for over 13 months and there has been speculation by some recruiting services that he could flip. Auburn is one of those programs that is most often mentioned. Nebraska is another. He took official visits to both of those programs in June. Tigers Coach Bryan Harsin and assistant Zac Etheridge were at the Panthers game last week.
Jelani Thurman - 6-5, 230, Senior – ESPN 4-Star and No. 1 TE – Committed to Ohio State over 28 other offers including his other three official visits Alabama, Michigan State and Auburn. Another player that has been mentioned a flippable target for the Tigers. Mom and Dad are former Georgia Bulldogs stars. Dad Odell was a star LB, Butkus Award semifinalist and NFL 2nd Round Draft pick and Mom Kara Braxton starred for the Lady Bulldogs and in the WNBA. Thurman has 23 catches and 7 TD this season.
Prentiss "Air" Noland - 6-3, 195, Junior – On3 Recruiting 4-Star and No. 8 QB in the Class of 2024 – 27-plus offers including Auburn, West Virginia, Miami and Vanderbilt. Noland has thrown for more than 2,000 yards this season with 28 TD and just 3 INT. He needs 23 yards passing tonight to hit 6,000 for his career and has 77 career TD in just 34 games. He took in Georgia Tech's last game – the loss to Virginia two Thursday nights ago and he's also been to games at Auburn and Mississippi State this season.
Terrence Love – 6-3, 195, Senior – Rivals 4-Star and #9 SAF – Committed to Auburn over 38 other offers including Florida, Miami and Georgia Tech. That said, he was at South Carolina last weekend taking an unofficial visit to watch the Gamecocks beat Texas A&M. He told 247 Sports that he'd be back in Columbia for an official visit and while he liked the Gamecocks, they were still his second option to Auburn. He has 27 total tackles on the season with 7 catches and 3 TD.
Robert "CJ" Lockhart – 5-7, 175, Senior – ESPN 4-Star WR – Committed to Jackson State over four other offers including Maryland and Colorado. Missed last season with a knee injury but has 23 receptions for over 500 yards and 3 TD this season. He had 34 catches and 10 TD as a sophomore and has been clocked 10.75 in the 100. He took an official to see Coach Prime's program last weekend.
Joshua Horton – 6-5, 290, Senior – ESPN 3-Star DL – Committed to North Carolina over 31 other offers including his other two finalists UCF and Auburn.
Amier Glenn – 6-2, 315, Junior DL – Rivals 3-Star – Five offers including Florida State, UCF and Duke
Jordan Thompson – 6-0, 205, Junior LB – Offered by UCF, Kansas, Texas and WKU.
Dontrell Glover – 6-3, 290, Sophomore OL – Offered by LSU, Auburn, Nebraska, UCF and Georgia Tech
Jekail Middlebrook – 5-10, 180, Senior ATH (RB/SAF) – Nine offers including Western Kentucky, FAU and Middle Tennessee. Coach Williams says it's 50/50 as to whether he'll be an RB or SAF at the next level.
Jediyah Willoughby – 6-2, 190, Senior WR – Offered by Nebraska and Morehouse
Jaden Barnes - 5-9, 165, Senior WR – Offered by WKU, James Madison and Tennessee Tech
Jakarri Martin - 5-10, 170, Senior CB – Offered by Middle Tennessee, Harvard and Tennessee Tech
Gannon Weathersby – 5-11, 170, Senior LB/SAF – Committed to Tennessee State
South Paulding Spartans
Madden Sanker – 6-4, 305, Senior – Rivals 4-Star and #4 IOL – Committed to Louisville over 19 other offers including Michigan State, Arkansas, and Miami. Committed to the Cardinals in July becoming the highest rated OL to ever commit to Louisville. 6-4, 305-pounder is projected as a guard at the next level. Took another unofficial visit to Louisville last weekend to watch the Cards beat Pitt 24-10. He is a two-time state champion in wrestling. Between Sanker and Hughley the two highest rated senior offensive linemen in the state are playing in this game tonight.
Jamarion Wilcox – 5-9, 195, Senior – Rivals 3-Star and #27 RB – 30+ Offers including Kentucky, Clemson, Kansas and Vanderbilt. Took his first official visit to see the Wildcats earlier this month. Former Atlanta Falcons Pro Bowl RB John Settle is the RB coach at Kentucky and Wilcox's position recruiter. I felt he's been under-the-radar RB ever since we saw him on GPB last year. He is averaging 213 rushing yards-per-game this season with 1705 total rushing yards and 25 TD.
Kasen Weisman – 6-2, 180, Senior – ESPN 3-Star QB – Committed to Kansas over 26 other offers including Tulane, Liberty and California. Tough dude. Got hurt early in the season and despite speculation it might be a season-ending injury has continued to battle through it and lead his team in his senior season. Was in Lawrence, Kan., earlier this month to take in the Jayhawks game vs Iowa State. He and Wilcox are close and went together. Weisman has thrown for 1,.300 yards this season and 10 TD and run for 3 scores
Nehemiah Pgouda – 6-0, 200, Senior CB – Offered by Kentucky, Georgia Southern and Liberty. Took an unofficial visit to Lexington back in June.
Amir Scarver – 6-2, 215, Senior DL – Offered by Coastal Carolina, Marshall and Kennesaw State
Hayden Jackson – 5-11, 155, Senior WR – Offered by Bryant and Morehouse
Josiah Harris – 6-1, 180, Senior WR/SAF – Offered by Presbyterian
Brayden Graham – 6-1, 170, Senior CB – Offered by Maryville
Issac Keene – 6-3, 290, Senior OL – Offered by Reinhardt
Andrew Young – 6-2, 290, Senior OL – Offered by Reinhardt
So, it all starts with the Gabby Award-winning and Emmy-nominated Recruiting 2022 at 7 p.m. followed by Football Fridays in Georgia as the Westlake Lions host the Crisp County Cougars at 7:30 p.m. Join Wayne Gandy, Jon Nelson, Hannah Goodin, Wiley Ballard and me for the call. And remember, when it's over, it isn't over! Stick around for the already-famous GPB Sports Postgame Show for all the big scores, and interviews with the top coaches around the state.
Now if somehow, you miss it live, don't worry, we replay the entire Football Fridays in Georgia at the end of our live show on GPB. You can also watch live on the GPB Sports app or our Twitter or Facebook page from wherever you are or watch it on demand anytime at GPB.org.
Enjoy your Football Friday in Georgia!
Secondary Content
Bottom Content