Section Branding
Header Content
Recruiting 2022: North Cobb at Walton
Primary Content
Join us tonight for Week 8 of our 2022 GPB Sports Football Fridays in Georgia schedule as the ninth-ranked North Cobb Warriors take on the fifth-ranked Walton Raiders in a huge GHSA Region 5-7A showdown at Raider Valley in Marietta.
Coverage starts at 7 p.m. with "Recruiting 2022" including the "Top Prospects to Watch," followed by the Game of the Week at 7:30.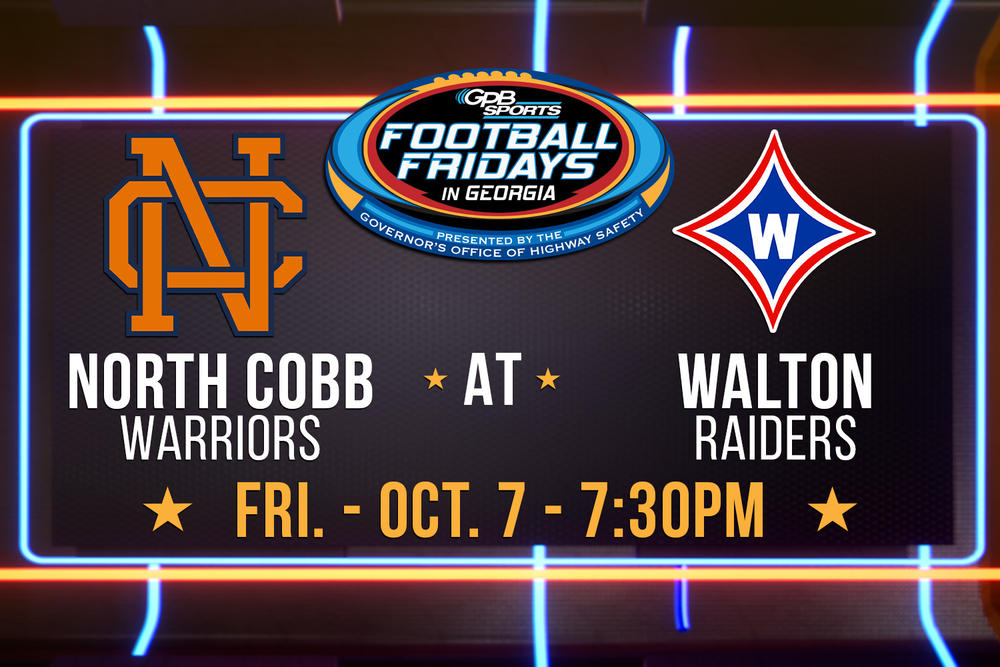 While this region opener will not decide the region championship unto itself it will put the winner in the driver's seat with a month left in the regular season. The Raiders haven't won a region championship since Coach Daniel Brunner's first season in 2017 although Walton went on an incredible playoff run last season reaching the state semifinals for the fourth time in program history. It marked the first time in Brunner's first five seasons that the Raiders had advanced beyond the second round.
Walton enters the game on a four-game winning streak. The Raiders have not lost since a season-opening 47-41 shootout defeat at the hands of third-ranked Mill Creek in the Corky Kell Classic at Mercedes Benz Stadium. Walton is coming off another crazy shootout game, this time a 51-49 victory at North Paulding last week. The Raiders average 41 points and 517 yards of total offense per game.
North Cobb has not played since a 21-7 win over Milton two weeks ago on GPB. The Warriors rushed for more than 400 yards in that victory with sophomore quarterback Nick Grimstead making his third start since the loss of star QB Malachi Singleton. The 4-star No. 5-ranked dual-threat QB in the nation by Rivals is likely out for the rest of the season with a broken foot. Singleton is committed to Arkansas.
In that victory over the Eagles, North Cobb showed what is likely their future path to success this season with a powerful rushing attack led by Michigan commit Ben Hall (more on him below). The Warriors are 3-2 with the goal of winning a third straight region championship for the first time in program history. North Cobb won the region title in 2021 in large part by beating Walton 51-29.
This will be the 22nd all-time meeting between these two Cobb County teams with Walton leading the series 11-10 dating back to 1978. The Warriors have won the last two meetings with the Raiders last victory coming in the first round of the 2017 state playoffs.
That's the game preview. Now here's a look at the Top Prospects to Watch.
Walton Raiders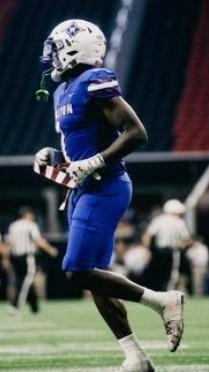 4-Star LB Wendell Gregory - 6-3, 220, Junior – 20 Offers including South Carolina, Auburn and Michigan. Wolverines just offered him couple weeks ago. Lines up at rover for the Raiders but Coach Daniel Brunner believes with his size he'll project to play off the edge at the next level. Converted WR in the Walton program, he's still learning how to play on the defensive side of the ball. Brunner is hoping for a big game from Gregory tonight.
3-Star LB Ashton Woods - 6-3, 210, Junior – 18 Offers including Tennessee, Georgia Tech and Wake Forest. The last in a long line of talented brothers who have played in the Walton program starting with his TE brother Bailey who played at Auburn and Georgia State, twins Zack and Daron Blaylock who played at Kentucky and Dom Blaylock who is now a WR at Georgia. Woods will reportedly be at Georgia tomorrow for the Auburn game, but early speculation is that the Vols might be the team to beat right now. He leads Walton with 58 tackles and is that kind of player Brunner has to remind in practice to throttle down and not "knock out his own players" getting ready for the game on Friday.
QB Jeremy Hecklinski – 6-1, 175, Junior – Offered by UCF, Georgia Southern and Eastern Kentucky. More offers will be coming. A real difference maker who in years past would not have been considered by Power 5 programs because of his size but all of that has changed with the success of "smaller" quarterbacks in the mold of Stetson Bennett. Throws from all manner of arm angles and great at getting out of the pocket to buy his WR time to get open and hit a big play downfield. Completed 70% of his passes and he's not a "dinker-and-dunker." Over 1700 yards passing, 341 ypg with 18 TD and just 4 INT.
Phillip Eichelzer - Senior IOL - Plays center for the Raiders - Princeton commit over 15 other offers – They call him "Filthy Phil" because of his nasty disposition leading the offensive line.
Matthew Traynor - Senior SAF - Richmond commit – QB at Sequoyah who transferred to Walton to play defense – 12 total offers and most of it based on his performance in the Raiders' spring game. Brunner believes "bigger offers" could be coming his way if he's interested
Ayden Jackson - Senior WR - 11 Offers including Georgia Southern – Averages nearly 100 receiving ypg with 4 TD catches for the season – Also starts at CB.
MaKari Bodiford - Junior RB – Offered by UMass – Beast-Mode RB who will get more offers in the coming months – Averages 121 rushing ypg with 7 TD.
Will Fitzpatrick - Senior OT - 5 Offers including Stetson – Dramatic improvement this year given opportunity to start.
Ryan Anderson – Senior DT – Just committed to Washington and Lee this week.
North Cobb Warriors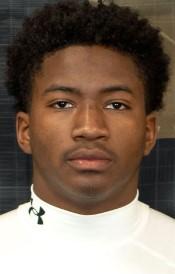 4-Star RB Ben Hall – 5-10, 225, Senior – Rivals No. 18 RB in the Class of 2023 – Committed to Michigan over 19 other offers including Georgia Tech and Wake Forest. You saw his monster performance two weeks ago here on GPB when he rushed for close to 180 yards in North Cobb's 21-7 win over Milton. Don't know if you call it being in Coach Shane Queen's "Doghouse" but he had only 19 carries in the Warriors first four games until having that breakthrough game against the Eagles. Game changer and difference maker. The No. 3 rated senior RB in the state of Georgia.
4-Star David Eziomume – 6-0, 190, Junior – Rivals No. 5 All-Purpose Back in the Class of 2024 – 15 Offers including Arkansas, Auburn and Georgia. Plays as much WR as he does RB for this North Cobb team deep at that position. Along with unstarred and unoffered David Mbadinga (actually the Warriors leading rusher through 5 games) North Cobb has one of the Top 3 RB combos in the state. Some opposing coaches have confided that they think Eziomume might be the best of the three. 13 catches on the season. 7.2 yards per carry average. One might opine that the big challenge for the Warriors if finding a way to get him more touches.
3-Star IOL Robert Grigsby – 6-3, 310, Senior – "Big Grizz" starts at RT – Committed to North Carolina over 29 other offers including NC State and Vanderbilt. Locks down the right side of the North Cobb offensive line that boasts three, three-year starters. Walton's smallish defensive line will absolutely have their hands full with Grizz and his friends.
Malachi Singleton  - 4-Star and Rivals No. 5 Dual Threat QB – Arkansas Commit – Unfortunately probably done for the year with broken foot. Gonna miss watching him play out his senior season but excited to see what he does in Coach Sam Pittman's offense in the years to come.
Quentin Ajiero - 3-Star CB - Duke Commit – Big boost for North Cobb secondary to get him back tonight after missing start of season with shoulder injury. Coach Queen says he's a physical, tackling cornerback (words that always go together with that position). Warriors have a great secondary with underrated Charles McCartherens at the other corner.
Marselle Felton - Senior OT - 10 Offers including Mizzou, Georgia Southern and Western Kentucky. Lines up at RG for the Warriors next to Grigsby. Best friends with three-year starting center Blake Ellsworth who has an offer from Point University. Don't be surprised to see North Cobb trying to grind out long, time-consuming drives to try to keep the ball out of the hands of the Walton offense.
Dylan Mann  - 6-2, 265, Senior DL – Offered by Maryland and Grambling State.
Jordan Lonas - Senior SAF – Offered by Liberty, Middle Tennessee and just this week Eastern Illinois. 3 INT on the season. This guy falls into my category of "Make that Kid some MORE Offers." I would encourage some of the local programs to take a look at him.
So, it all starts with the Gabby Award-winning and Emmy-nominated Recruiting 2022 at 7 p.m. followed by Football Fridays in Georgia as the Westlake Lions host the Crisp County Cougars at 7:30 p.m. Join Wayne Gandy, Jon Nelson, Hannah Goodin, Wiley Ballard and me for the call. And remember, when it's over, it isn't over! Stick around for the already-famous GPB Sports Postgame Show for all the big scores, and interviews with the top coaches around the state.
Now if somehow, you miss it live, don't worry, we replay the entire Football Fridays in Georgia at the end of our live show on GPB. You can also watch live on the GPB Sports app or our Twitter or Facebook page from wherever you are or watch it on demand anytime at GPB.org.
Enjoy your Football Friday in Georgia!
Secondary Content
Bottom Content