Section Branding
Header Content
Hebron Christian Shows Heart of Lion in Unbeaten Start
Primary Content
Around the state of Georgia, high school football coaches had learned the fine art of the sudden schedule change the past two seasons due to COVID-19. So when storm watchers saw that the path of Hurricane Ian might include Georgia, the coaches quickly adapted.  
"You never know with a hurricane what track it's going to take," says Hebron Christian Academy head coach Jonathan Gess. "You always want to play the game, so it was easier to play it on Thursday night. We just moved our prep up a day and I told them, 'We're losing Wednesday, but I'm going to get all of Wednesday's preparation in on Monday and Tuesday so deal with it."
Gess is in his first season at Hebron. He may be new to the folks in Gwinnett County, but he is not new to those of us who have followed high school football in the Peach State. His Eagle's Landing Christian Academy teams dominated Class A football, capturing six state titles and sending scores of players to Division I college programs. It seemed like a place that a coach could stay for the remainder of his career, but that all changed.
"I had been at ELCA for 15 years," says Gess."There were changes in administration and things like that, so I thought that it was a good time for me to leave. Hebron called me and I came up here. I had not heard of it really. We're right at the edge of Gwinnett heading into Winder. I just thought that this area is going to explode in the next 10 to 15 years. I didn't expect us to have this success this early, but everybody bought in."
I had attended practice at ELCA on a number of occasions in the past, and when I stopped by Hebron this week and found Gess sending the Lions through a workout that looked and sounded the same. I could sense something different. There was an eagerness, a hunger.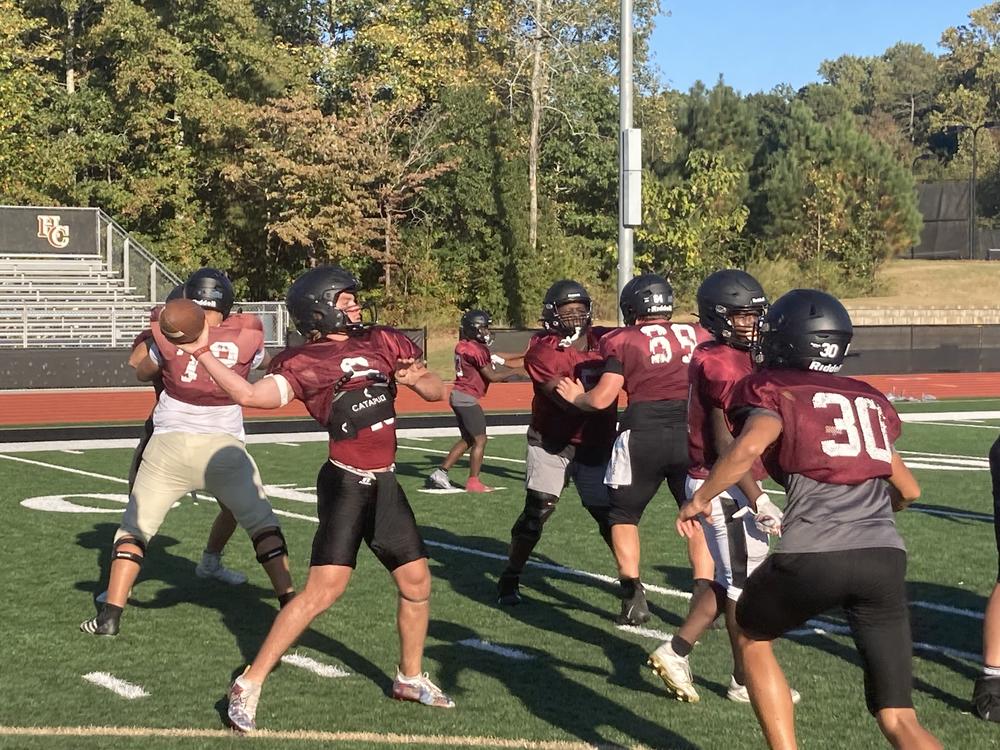 "I think at ELCA it had become where a loss was a letdown, no matter who the loss was to," recalls Gess. "The pressure to succeed at ELCA had grown so much. There was the feeling that you have to win. So, it's a breath of fresh air right here. Everyone here is so excited about winning."
Maybe it's about more that winning. Maybe it's about how the Hebron Christian Lions are winning. A program that has never played higher than Class A finds itself in Class 3A this fall thanks to reclassification. Gess' team took a 5-0 record into last week's region opener against Oconee County, a program that had played for the state championship in two of the last three seasons. The coach had a simple approach.
"The goal was to compete," recalls Gess."Could we step onto the field and physically be able to play with them and give them a good game. We went out there Friday and competed with them and beat them. It wasn't one of those things where we got lucky. We had 387 yards of offense, the defense was dominant. I mean we went toe-to-toe with them and beat them. I think that is what is so exciting for our kids."
The ring leader of this perfect pride is junior quarterback Gavin Hall. He is a relentless competitor, and his versatility brings a gleam to the coach's eyes.
"I didn't know he was as good as he was," says Gess." I knew he was talented, but not sure how talented he actually was until we started playing. I really wanted a quarterback who can run and throw and this guy is tailor-made for that. He has a phenomenal arm. He can throw and he is one of the best running backs in the state. He just rushed for 227 yards against a very good defense last Thursday night. He's had games where he has thrown for 280 yards and he has had games where he rushed for 310 yards. So if your take one thing away he can throw and if you try to take that away he is going to run. He is really a headache for the defense."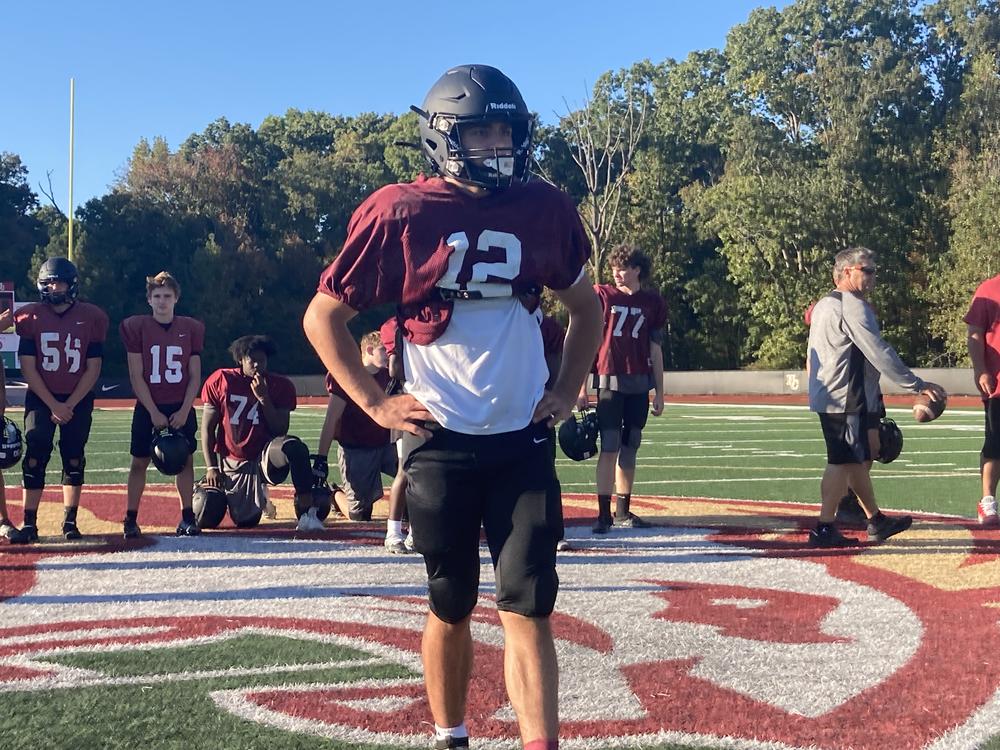 When the opposition has the ball, they best be on the lookout for junior safety Justin Hornick. A dynamic player on both sides of the ball, Hornick has six interceptions and 47 tackles on defense while scoring six touchdowns on offense so far this season.
This year's Hebron Christian team is young. Hornick and Hall are both juniors and are expected to attract offers going into next spring. There are no major college recruits at his new school, but Gess is managing to stay involved in that process. It allows him to stay in touch with his former players.
"I talk to all the seniors," says Gess. "It was hard to leave those guys because I had been with them a long time. A lot of them are still going through the recruiting process so I am still helping them through that. The new coach, Tanner Rogers, actually played for me at ELCA. He graduated in 2010. ELCA is his school and he gets to be the head coach."
You might say that Jonathan Gess is living the best of both worlds. But if he needs an example of a successful coach who needed a change he need look no further than the office next door. There he will find Jan Azar, who led the Wesleyan girls to 13 state titles before leaving for Hebron in 2019 and winning the 2021 title with the Lions.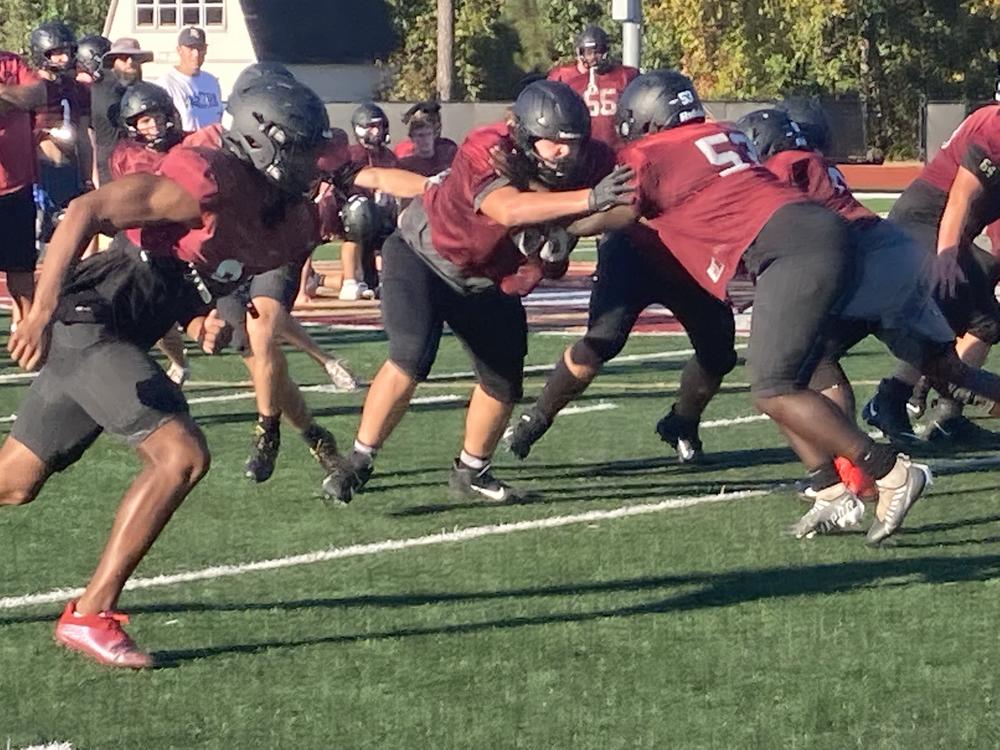 "She's right beside me," says Gess."I think it's good for coaches who have been somewhere for a long time. What else can you possibly do there? It's good to take on a new challenge. Both she and I have new energy and new excitement. I just like talking to her. She's a winner."
This week Hebron Christian will face another tough region test in Monroe Area. Gess has had unbeaten teams going into game seven before, but this is unchartered territory for the Lions.
"Some teams at this stage of the season know who they are and won't get better," says Gess."Great teams get better from Week 6 through 10. The great programs know how to win, they have been around it before. These kids have not. Can they stay focused through Weeks 7, 8, 9 and 10. That is what I am looking for."
Football Fridays in Georgia will feature North Cobb at Walton. Kickoff at 7:30 p.m. on the Great GPB!
Secondary Content
Bottom Content