Section Branding
Header Content
Recruiting 2022: Milton vs. North Cobb
Primary Content
Join us tonight for Week 6 of our 2022 GPB Sports Football Fridays in Georgia schedule as the 2021 state finalist Milton Eagles take on the No. 9 North Cobb Warriors at Emory Sewell Stadium in Kennesaw.
Coverage starts at 7 p.m. ET with "Recruiting 2022" including the "Top Prospects to Watch," followed by the Game of the Week at 7:30.
Both of these teams have started the season 2-2 having played difficult schedules. Milton opened with losses to Nashville's Lipscomb Academy 17-7 (ranked No. 21 in the nation in the USA Today Super 25) and St. Louis' Christian Brothers 41-27 (the No. 1 ranked team in Missouri). The Eagles have since won two straight, beating 6A No. 4 Roswell 14-7 and then Alpharetta 36-21. This will be Milton's final non-region game before opening Region 6-7A play at South Forsyth two weeks from now.
North Cobb is having to weather the storm of losing one of the top quarterbacks in the nation to a broken foot. Four-star Arkansas commit Malachi Singleton, ranked by ESPN as the No. 8 QB in the nation, suffered the injury in the Warriors 21-14 loss at 7A No. 1 Buford (ranked No. 4 in the country in the USA Today Super 25). He is unlikely to return this season telling Recruiting 2022's Hannah Goodin that December would likely be the earliest that he would be available.
The Warriors have wins over Westlake (21-17) and Marietta (35-21) both teams ranked in the 7A Top 10 earlier this season but last week were upset in OT by Northside-Warner Robins in a 20-17 home loss to the strong 6A team. This will also be North Cobb's final non-region game before starting Region 5-7A play at No. 6 Walton two weeks from now.
Milton is led by first-year head coach Ben Reaves who was promoted from offensive coordinator to replace Adam Clack who is now a defensive assistant at Charlotte. Reaves was with Clack as he turned the Eagles program into a national power going 54-12 over the five seasons with the program's first-ever state championship in 2018 and then a state runner-up finish last season.
North Cobb is led by Shane Queen in his 17th season as the Warriors head coach. North Cobb, 118-66 since 2006, has always been on the cusp of greatness at times with uber-talented teams but never able to advance beyond the second round, even with No. 1 ranked teams, except a 2012 semifinal finish when his son Tyler was the quarterback and 2016 quarterfinal finish. Tyler is now an assistant on his dad's coaching staff.
This will be the eighth all-time meeting dating back to 1966 with the Eagles leading the series 5-2 although the Warriors won the last meeting 40-21 on ESPN in 2021. That was the first time the two teams had played each other in 30 years.
So that's your Game of the Week preview. Let's take a look at the Top Prospects to Watch.
Milton Eagles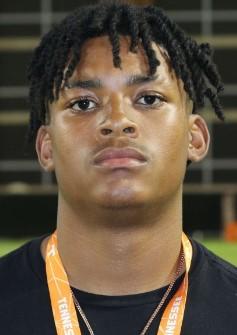 4-Star WR Debron Gatling - 6-0, 172, Junior – 42 Offers including Georgia, LSU and Texas A&M in his Top 14 released in July. Gatling was a Max Preps Sophomore All-American on the Eagles State runner-up team last year with 37 catches and 11 TD. In four games this season, Gatling has 23 receptions for 271 yards, an average of 68 receiving yards per game with 2 TD and that's pretty much facing coverages aimed at trying to shut him down every week. Gatling was at Texas A&M last weekend for the Aggies win over Miami and will reportedly be at Tennessee this weekend for the Vols SEC showdown with Florida. He visited UT in June and then again in July.
3-Star Safety Bryce Thornton - 5-10, 185, Senior – 27 Offers with Alabama and Florida his Top Two and he will announce his decision October 13th. Coach Ben Reaves says outside of LT Overton, Thornton might be the best player he's ever coached. Unfortunately, we won't see him tonight. Thornton injured his ankle in the Eagles season opener and has tried to battle through it. Milton has decided to hold him out this evening with a bye week next week before they open region play two Friday nights from now. Uber-athletic family. His dad Bruce played for the Georgia Bulldogs in the early 90s and was a fourth-round pick of the Dallas Cowboys. His brother Bruce was one of the top HS point guards in the country and now freshman at Ohio State.
3-Star Safety Rob Billings - 6-1, 185, Senior – Committed to Clemson over 12 other offers including Georgia, Georgia Tech and Kentucky. Compares with former Eagles safety Joe Charleston who played on Milton's 2018 state championship team and is now at Missouri. Like Charleston, Billings chose Clemson in high school and Coach Reaves says like Charleston, Billings will knock your block off. Billings leads the Eagles secondary with 27 tackles and 4 PBU. He also has 2 TFL and a blocked kick.
3- Star CB Brayden Holmes – 6-2, 180, Senior – Committed to Holy Cross
TE Ryan Ghea – 6-5, 220, Sophomore – 10-plus offers including Georgia Tech, Ohio State and Tennessee. He will be one of the top tight ends in the nation over the next few years.
CB Dylan Lewis – 6-0, 170, Sophomore – Six offers including Georgia Tech, Tennessee and Pittsburgh
QB Luke Nickel - 6-2, 205, Sophomore – Offered by Michigan State where is brother Jack is a freshman tight end after being a four-year starter for the Eagles.
LB Caleb Moran – 6-2, 215, Senior – Four offers including Air Force and Army
DE Owen Phillips - 6-1, 210, Senior – Coach Reaves' "Make That Kid an Offer" nominee - Leads team with 26 solo tackles, 6 TFL and 11 QB hurries. He has 33 total tackles to lead all DL adding 2 QB Sacks and 1 FF. Also is a back-up offensive lineman.
North Cobb Warriors
4-Star QB Malachi Singleton - 6-1, 225, Senior – ESPN's No. 8 ranked QB in the country – Committed to Arkansas over Georgia, Georgia Tech and NC State. Unfortunately, as we already mentioned we won't see Malachi tonight because of his injury for which he's already had surgery. QB who plays the position with the intensity of a RB and/or LB. Career numbers – More than 4200 yards passing and 40 TD. Over 2,300 yards rushing and 43 TD. Hopefully, we haven't seen the end of his HS career, but we probably have.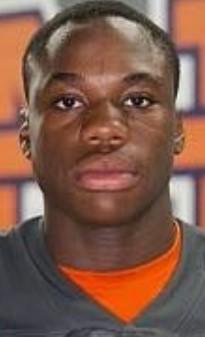 4-Star RB David Eziomume - 6-0, 190, Junior – Rivals No. 5 All-Purpose Back – 14 Offers including Georgia, Georgia Tech, Illinois and Penn State. In fact, he was just offered by the Nittany Lions last week and then was there to watch them play and beat Auburn last Saturday at Jordan-Hare Stadium. With a deep running back room, the Warriors have been playing him primarily at WR this season. Eziomume leads the team with 12 pass receptions but also has 20 carries for 134 yards and a TD – close to 7 yards per carry average.
3-Star RB Ben Hall - 5-10, 225, Senior – Committed to Michigan over 19 other offers including Georgia Tech South Carolina and Wake Forest. Was the RB MVP of the Under Armor All-America Camp in Atlanta. Averaging 5.4 yards per carry with a couple of TDs this season and caught six passes out of the backfield. One of two RB committed in the Wolverines Class of 2023.
3-Star OL Robert Grigsby – 6-3, 310, Senior – Committed to North Carolina over 29 other offers including NC State and Vanderbilt
3-Star CB Quentin Ajiero – 5-10, 175, Senior – Committed to Duke over 28 other offers including Georgia Tech. Unfortunately Quentin will not play tonight because of a lingering shoulder injury. The Warriors expect to get him back for the start of region play.
DL Dylan Mann – 6-2, 265, Senior – Offered by Maryland and Grambling State
OT Marselle Felton – 6-5, 275, Senior – Offered by Missouri and Grambling State
SAF Jordan Lonas – 6-0, 160, Senior - Offered by Liberty and Middle Tennessee
OLB Kam Owens - 5-10, 190, Senior – Coach Queen's "Make That Kid an Offer" nominee- Leads the team with 50 solo tackles, 57 total tackles and 4 TFL. Owens also has one of the Warriors 8 QB sacks on the season.
So, it all starts with the Gabby Award-winning and Emmy-nominated Recruiting 2022 at 7 p.m. followed by Football Fridays in Georgia as the Westlake Lions host the Crisp County Cougars at 7:30 p.m. Join Wayne Gandy, Jon Nelson, Hannah Goodin, Wiley Ballard and me for the call. And remember, when it's over, it isn't over! Stick around for the already-famous GPB Sports Postgame Show for all the big scores, and interviews with the top coaches around the state.
Now if somehow, you miss it live, don't worry, we replay the entire Football Fridays in Georgia at the end of our live show on GPB. You can also watch live on the GPB Sports app or our Twitter or Facebook page from wherever you are or watch it on demand anytime at GPB.org.
Enjoy your Football Friday in Georgia!
Secondary Content
Bottom Content