Section Branding
Header Content
GHSA Basketball Championships: Day 3 Recap
Primary Content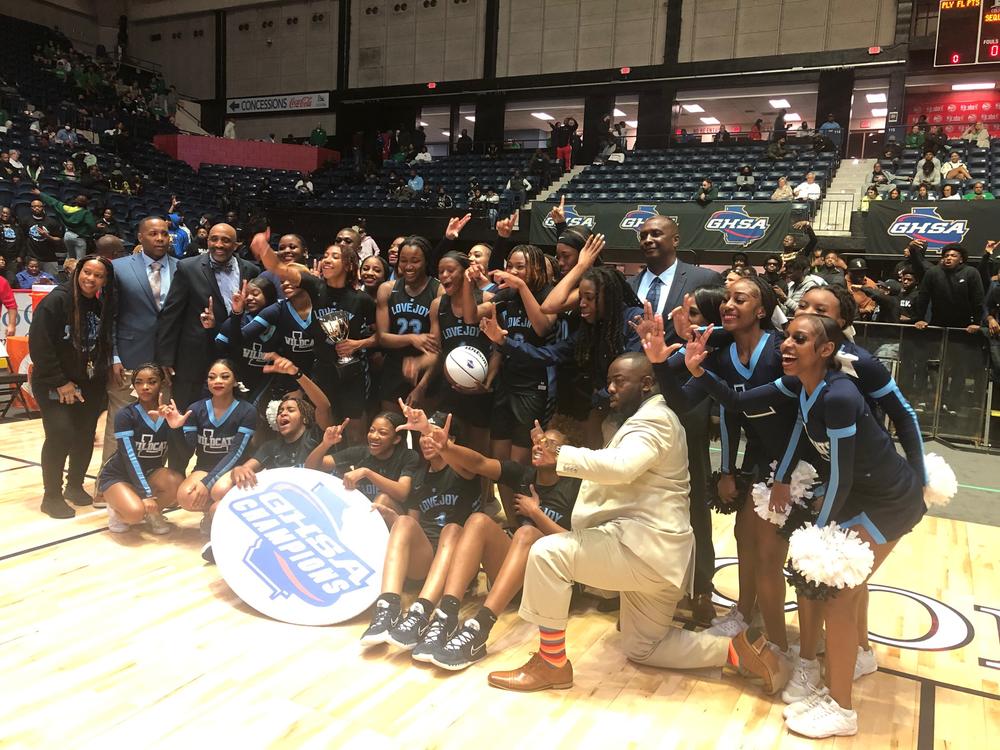 The Cross Creek boys won their second straight state championship, the Lovejoy girls won their second  overall and the Lumpkin County girls and Grovetown boys each won their first on Day 3 of the GHSA basketball championships at the Macon Coliseum.
Class 6A Girls: Lovejoy 54, Sequoyah 38
Lovejoy jumped out to a 15-7 first-quarter lead and was never threatened, going on to win its second state championship. The Wildcats won its last title in 2018.
The Wildcats (28-3) had three girls in double figures: Layla Hood with 14 points and 16 rebounds, Bryanna Preston with 13 points, five assists and three steals, and Bryana Hardy with 11 points and 11 rebounds.
Sequoyah (24-8) was led by Susanna Rogers with 10 points and 12 rebounds and Elle Blatchford with eight points and five rebounds.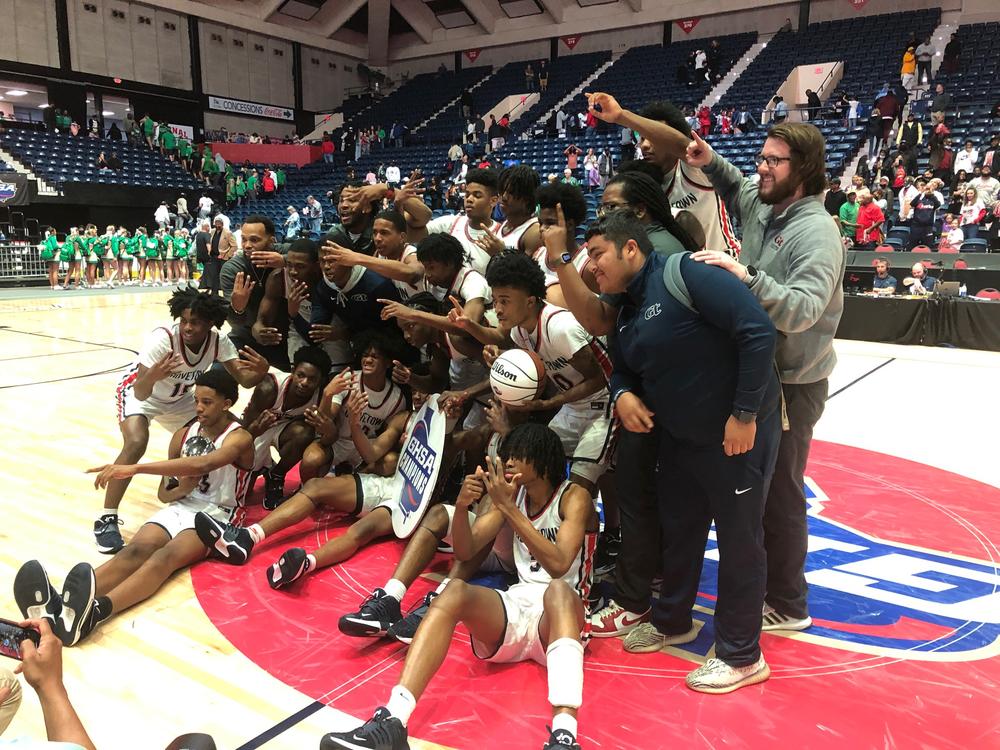 Class 6A Boys: Grovetown 66, Buford 59
Frankquon Sherman had 23 points and 13 rebounds to lead Grovetown to its first state championship.
But the key moment came with 14.1 seconds left when Jose Rodriguez, the only senior who played, made two free throws to put the game away. It was his only two
Grovetown (29-3) also got 11 points from Derrion Ross and eight points each from Markel Freeman and Malik Ferguson.
Buford (25-7) was led by Alan Sumler with 17 points, Malachi Brown with 15 points and four assists and London Williams with 11 points.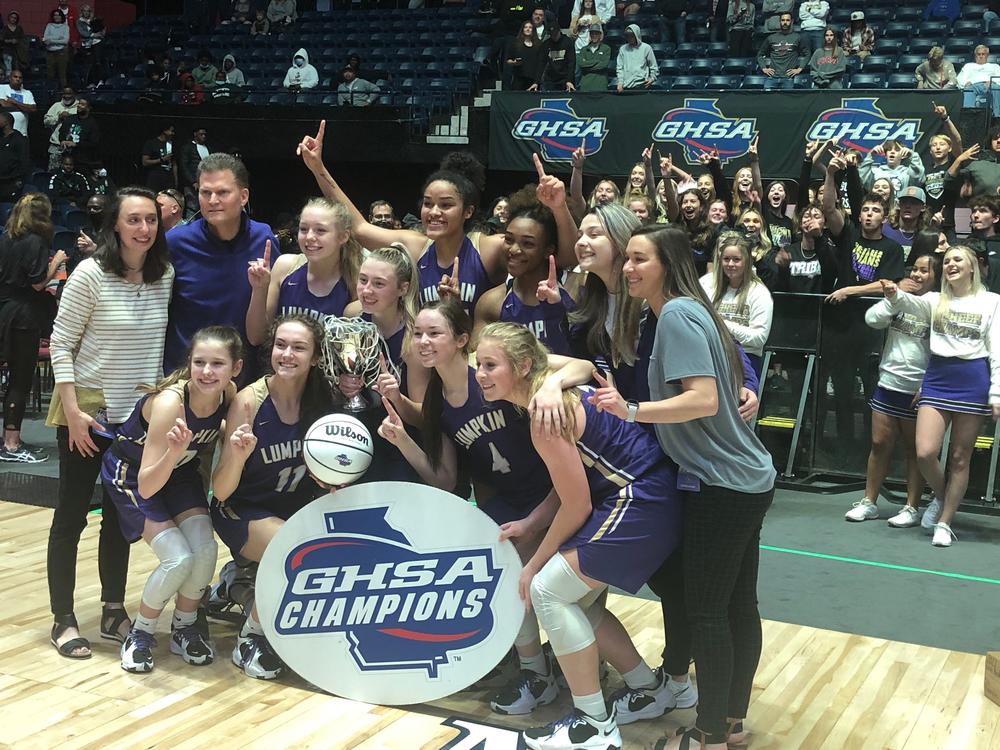 Class 3A Girls: Lumpkin County 51, Greater Atlanta Christian 47
Kate Jackson scored on a layup with 47 seconds left to break a 47-47 tie and put Lumpkin County ahead to stay, giving the Indians their first state championship.
GAC led 40-32 going into the final quarter, but Lumpkin scored the first 12 points of the fourth quarter  and outscored the Spartans 19-7.
Lumpkin County (30-1) got 15 points and 13 rebounds from Jackson, 17 points and four assists from Averie Jones and 12 points and five assists from Lexi Pierce.
GAC (25-7) was led by Kaleigh Addie with 16 points, five rebounds and six steals, and Jaci Bolden with 13 points.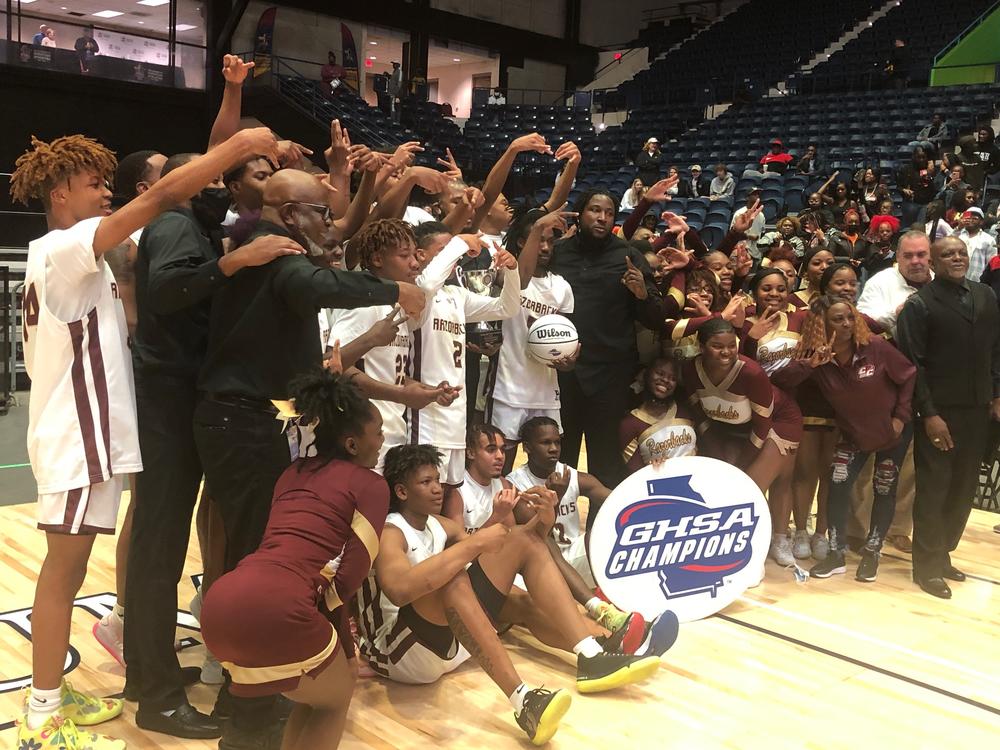 Class 3A Boys: Cross Creek 60, Windsor Forest 53
Ahmad Hunt scored 14 points to lead a balanced attack and help Cross Creek successfully defend their state championship. It was the third straight appearance in the final for the Razorbacs.
Cross Creek (26-6) also got 11 points and six rebounds from Jayden Pack, 10 points, seven rebounds and four steals from Antoine Luck and 10 points and five rebounds from Jaquez Ellison.
Windsor Forest (23-6) was led by Georgetown signee D'Ante Bass, who had 22 points, 10 rebounds, three assists and two steals. Abasi Scott added 13 points and seven rebounds.
Secondary Content
Bottom Content